Learn How To Reinstall iTunes Without Losing Music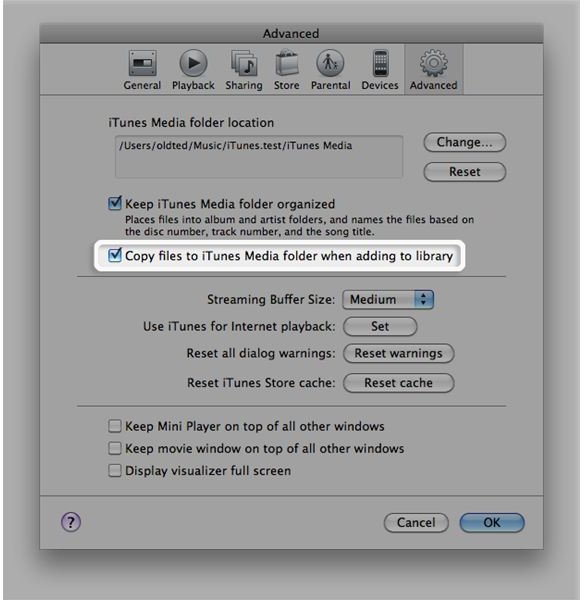 iTunes Causing Problems?
If your iTunes installation is giving you the corrupt iTunes.exe error, you can learn how to fix it in How to fix a corrupt file in iTunes. If you are experiencing provider data problem in iTunes, you can learn how to fix it in Provider Data Problems in iTunes. But if you are experiencing other issues with your iTunes installation, the easiest way of getting rid of these is to reinstall iTunes with a fresh copy. Reinstalling iTunes will fix all the issues you are experiencing with the software. So, if you want to reinstall the program without losing your music, here is how to do it, with easy-to-follow steps
Step 1: Copy Music to the iTunes Folder
How to reinstall iTunes? The first step in the process of reinstalling iTunes is to copy your music that isn't in the iTunes Music folder to this folder. Follo
w the steps below to do this:
Launch iTunes.

Open the Edit menu, and select Preferences. Note: On Mac, the Edit menu is the iTunes menu.

In the Preferences window that opens, go to the Advanced tab. In the Advanced Tab, tick the Copy Files to iTunes Media Folder when Adding to Library option and click OK.
Step 2: Copy Music to a Safe Location - Make Back Up
Before you reinstall iTunes, you should copy the iTunes folder containing your iTunes library, playlist etc, to a safe location like an external hard drive or a Flash drive. This is to ensure that your data remains safe from overwriting, deletion, or from unexpected hard drive crash during the iTunes reinstall process.
Follow these steps to copy the iTunes folder to an external storage device: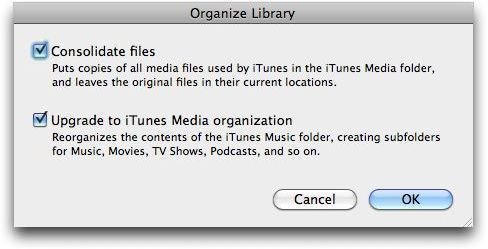 Open the File menu in iTunes, go to Library and click Organize Library.

Click Consolidate Files. By clicking this option your iTunes media will be copied to a single folder so that you can copy/move it to your external storage device.

Locate the iTunes folder. The default location of this folder is \My Documents\My Music in Windows XP, and \Users\username\My Music\ in Windows Vista and Windows 7. If the iTunes folder isn't in its default location, you can find out where iTunes has put this folder: From the iTunes Preferences window, go to the Advanced tab, where you will find the hard drive location of the iTunes folder.

Quit iTunes
Copy or move the iTunes directory to the external storage device.
Alternatively, you can backup your files to a disc. Here is how…
1. Insert a blank CD or DVD into your optical drive.Open the File Menu in iTunes and select Library -> Back Up to Disc. Select Back Up Entire iTunes Library and Playlists and then click Back Up. The iTunes will immediately begin burning all your files and folders to the CD/DVD.
Step 3: Download and Reinstall Apple iTunes
Now that you have secured your iTunes library, you can now download and reinstall iTunes just as you install a fresh copy of iTunes, without worrying about losing your music. For instructions on downloading iTunes, click here. Once the download completes, install iTunes on your computer in a normal way. Simply double-click on the download file and follow the simple on-screen instructions to complete the install process. If you need more help on installing iTunes, read the article iTunes for Windows: Download and Install Guide.
Step 4: Restore Your Files
Once you have reinstalled iTunes, it is now time to restore your iTunes library. Here is how to do this:
1. Quit the iTunes application.
2. Connect your external storage drive in which you copied the iTunes Media folder to your computer.
3. Open the drive and move the folder to its default location on your computer i.e. My Documents\My Music (Windows XP), \Users\username\My Music\ (Windows Vista and Windows 7)
4.Launch iTunes while pressing the Shift or Option (for Mac) key.
5. A new window will open, click Choose Library on that.
6. Select your iTunes directory and click Choose.
You're done!
To restore your files from a backup CD/DVD, launch iTunes and insert the backup disc in computer's optical drive. Click Restore and your original iTunes library will be restored to your computer.
Congratulations - you've just reinstalled iTunes, without losing your music!
References how to reinstall iTunes:
All screenshots and references: Apple iTunes Support (apple.com/support/itunes)