What Are Some Examples of Great Open Source Software for a Snow Leopard Server?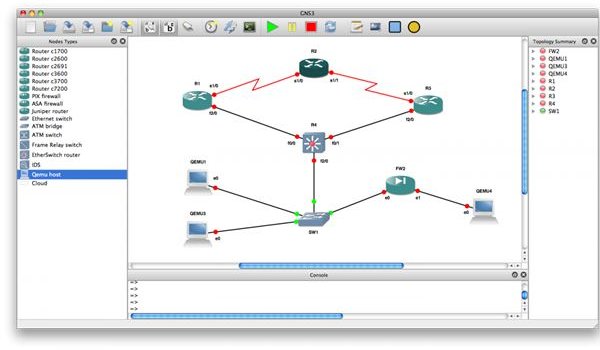 Introduction
When operating a Mac OS X Snow Leopard Server it is important to have the right software installed. As a network administrator there are various tasks that you will need to perform that a desktop Mac user wouldn't have to. It is often necessary to analyze your system performance in various ways as network analysis helps you understand how effectively your Snow Leopard Sever is dealing with the requests of its users. While there is a selection of paid-for software available for network administration, there is also a great selection of open source software.
Graphical Network Simulator 3
Graphical Network Simulator 3 (GNS3) is a graphical simulation tool that produces diagrams of hypothetical networks. GNS3 does not analyze your existing network, instead you can use it to create a simulation network. This is useful if you are expanding your network or have found errors with it. A virtual network simulation created in GNS3 allows you to implement all sections of your network such as the main router, any network switches and all computers, in the virtual environment. GNS3 can simulate any standard network tool such as ethernet, ATM and Frame Relay switches. Once you have set up a virtual GNS3 network, you can also capture packets on the simulation using Wireshark.
Angry IP Scanner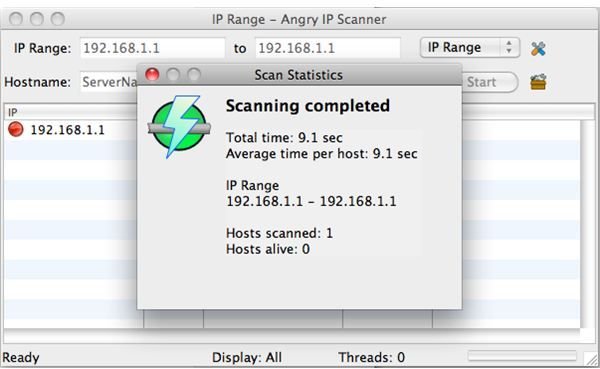 Angry IP Scanner, as the name suggests, is a small application that scans the IP addresses and ports on your network server (or computer if installed at client level). It pings all IP addresses within a certain range and then, if it finds a live connection, determines the IP address' hostname and MAC address. It then proceeds to gather as much information as possible about that IP address. The scan results can be exported to a variety of file formats for analysis at a later date. Angry IP Scanner can be used in a multithreaded environment to speed up your IP analysis if you have a large Mac OS X Snow Leopard Server running.
Wireshark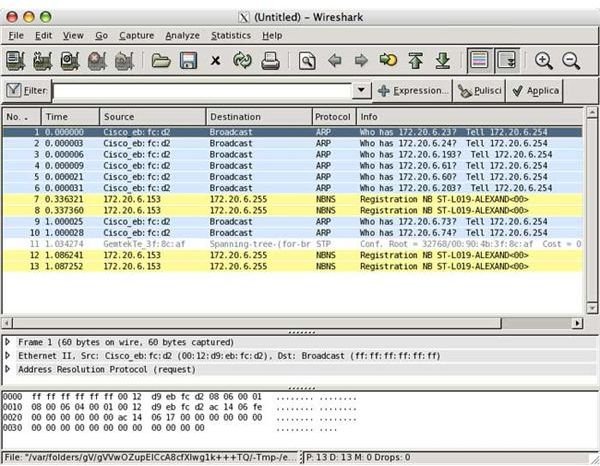 Wireshark is a much more advanced network administration and analysis software tool. Wireshark is a network protocol analyzer that captures and reveals all network transfers and connections that are running on your Mac OS X Snow Leopard Server network. Wireshark can interpret, analyze and filter almost any type of network application that you may use. It utilizes and can write to existing network tools and applications. The integration and vast capabilities make Wireshark a popular choice for anyone who needs advanced network analysis when operating their Mac OS X Snow Leopard Server.
References
"GNS3", www.gns3.net
"Angry IP Scanner", www.angryip.org
"Angry IP Scanner" Screenshot, author's own
"Wireshark", www.wireshark.org