How To Put Songs in Order: Itunes Tips and Tricks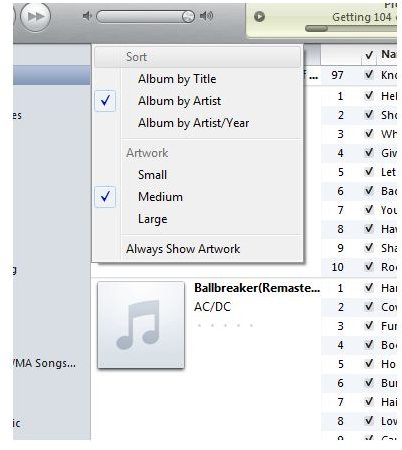 Alphabetical Song Sorting in iTunes
Apple's iTunes media player and iPod sync management tool is a great solution for anyone wishing to manage their music. iTunes offers various display options and methods for organizing tracks and song information.
If you use iTunes, you probably take advantage of many of its more obvious tools and features such as repairing the database or importing new tracks – but what do you do about changing the way the application displays your songs? How do you put songs in order in iTunes, perhaps sorted alphabetically by name or by artist?
Your iTunes Library
With tracks added into your iTunes Library (File > Add to Library or COMMAND+O) you're able to view your tunes in a variety of ways. The most obvious way is in the default List view, available via Library > Music.
However there are two other views you can use, available in a group of three buttons next to the Search box. The Grid view will display your album titles in a table with the appropriate covers displayed, while Cover Flow view displays all titles in a browsable carousel. You can return to the List view via the first button in the group.
These views can enhance the different visual sorting options that are also available in iTunes.
Putting Songs in Order in iTunes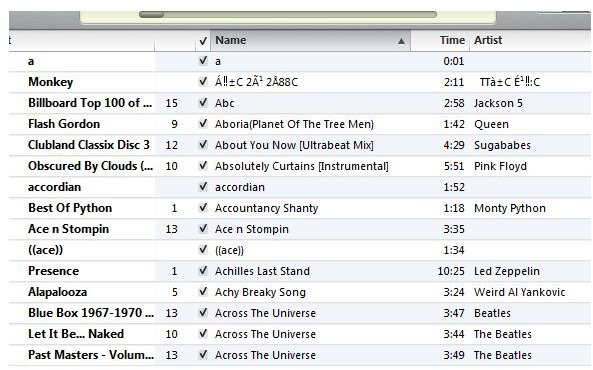 There are different ways in which you might put songs in order in iTunes. For instance, you might wish to view all of your artists, and this can be done by clicking the Artists button; similarly the Genres button will display a list of different musical styles (hip hop, blues, rock, etc.) for you to then browse for song titles.
It is in these lists of tracks that further ordering can be applied. For instance you can order the song titles alphabetically by clicking the Name column header, while similar ordering can be applied by clicking other column headers – you could sort your tracks by shortest duration to longest, for instance.
With these ordering options in place you can display your tracks pretty much as you want them to appear – although you might still experience some problems…
Enforcing Song Order in iTunes
If you want to display your songs in a specific order then you are likely to have quite a task on your hands! Although it is possible to enforce an order of song title upon your library it will require a lot of work – basically you will have to rename every single iTunes track, adding a number before the song title. Depending on how many tracks you have in total this number will probably need to be at least two digits – so for the first track set 01 rather than 1.
You can rename your iTunes song titles by highlighting the title, then File > Get Info.
References
Source: Author experience
Other references and screenshots: iTunes