Common Problems Downloading Itunes and How to Solve Them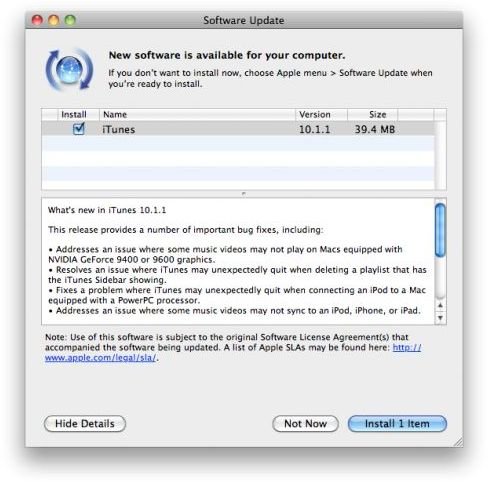 How To Download iTunes
There are a number of reasons that you might want to go ahead and set up a new download of iTunes for your Mac. You might have accidentally gone ahead and deleted your iTunes installation by dragging it to the Trash can — one of the few things that I think the Mac should have to prompt the user for.
The most common problem that people have with things like these is that it can be problematic to choose which of the things need to be downloaded. Well, on a Windows machine it can get slightly complicated but if you are using a Mac it is pretty straightforward.
Get It Straight From Apple!
Head over to the Apple website and click on the download iTunes link which will take you to a page that asks you for your email and has a checkbox to indicate whether you would like to be notified about any changes in the future. If you'd like to you can fill in your email address but there is no need to do so because the download will work without it as well.
If you're reinstalling your iTunes after it is popping up an error or something of that nature then you need not worry about having to put your music back in or worry about losing all of your playlists as well as rating since the new iTunes install will pick them up from all the settings as well as .XML files that the last iTunes install left in there.
What to Do if You Experience Problems Downloading iTunes
While it is rare, some people have reported errors with download iTunes from the internet and having problems installing it especially if they're u[dating to a new version of iTunes. If you have problems with your iTunes install when you upgrading to a newer version of iTunes try doing it all over again with QuickTime as well iTunes turned off.
You could alternatively try Apple's native (and preferred method) of downloading iTunes updates by clicking on the Apple icon at the top left of your screen and then clicking on the "Software Update…" option under the "About Your Mac…" listing. Once that is done you can go ahead and run the update which should run without any hiccups.
This Step Has Rarely Failed Me - Disk Utility to the Rescue!
If problems still persist, then you should head over to Disk Utility which can be found in your Utilities folder which is located int the User/Application/Utilities folder and then open up the "Disk Utility" app.
Select your disk from the top left corner (labelled Macintosh HD) by default
Click on the "Repair Disk Permissions" button on the lower left side of the adjoining pane.
WIth that done and out of the way you should try reinstalling again. This step has rarely failed me when it comes to problems downloading iTunes and is on of the best ways to solve them.
If you're feeling unsure of how to go about downloading iTunes onto a computer, then check this article out and for everyone using Windows, check out the awesome iTunes For Windows Install Guide written by Donna Buenaventura.
Image Credit: iphonetechie.com