Can I Share My Itunes Account With Family?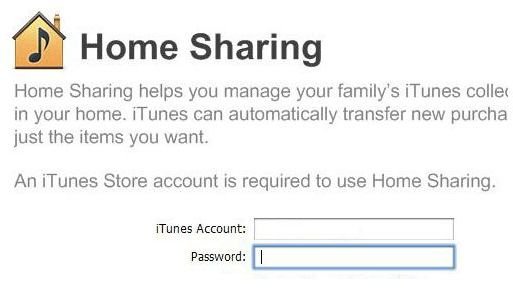 Can I Share My iTunes Account With Family?
If all was up to Apple, you'd be able to sync your iTunes account with pretty much any device that you fancied, as long as it was manufactured by Apple of course. One of the biggest hurdles that exist to that happening is the label companies that Apple has to deal with on a regular basis. These companies are afraid of piracy which is why Apple needs to implement their protected AAC format in order to ensure that their music does not get pirated. About two months back however, a completely new feature came up which helps you just do that!
You can now share your iTunes account with up to five people which means that you can all share not only your music but will also be able to send your music across to more than one person. This feature, called Home Sharing is easy to set up and the reason that you will like it so much is that it is extremely easy to implement like all things Apple.
All you have to do is pop in one iTunes username as well as password in all of those computers and you can share your music!
Sharing iTunes Made Easy As Pie.
With the Home Sharing feature enabled on your Mac you will not only be able to play music from different libraries, you will be able to copy music over from other iTunes libraries to your own music library. Not only will you be able to share music but you can share applications, iBooks purchases as well as your iTunes purchases.
Once you've activated Home Sharing you'll se other computers in your home under the Shared tab in your iTunes library sidebar which will be marked with the small icon of a yellow home which should be easy to spot. Once you've done this, you can share your iTunes account with your family with ease.
Use Home Sharing!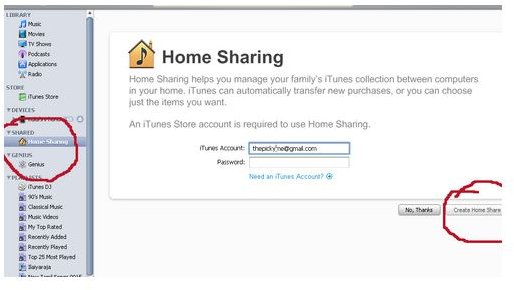 To turn on the Home Sharing feature in your iTunes account what you need to do is make it easy for you to get the Advanced option in your iTunes menu bar and what you need to do is just click on it and then activate it all in a jiffy.
Once that is done you need to open up iTunes on all those other computers and pop in the same iTunes username as well as password that you have been suing there to activate the Home Sharing feature on all of the other computers in your home.
By the way, just in case you are wondering you don't need to have everything on the same local network — which is a big bonus atleast for the activation bit of the Home Sharing feature. Once you have done all of this what you need to do is click on the Home Sharing icon in the sidebar and then you can go ahead and drag anything out of the Shared libraries that you like!
If you have Windows computers at home then you might want to have a look at the Windows 7 and iTunes Home Sharing article as well as the "Home Sharing" in iTunes 9 for Windows article.
Image Credit: Apple.com