Useful iMac tutorials - Get your tutorial fix here!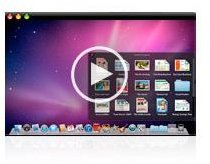 What Mom Had To Say…
"So why do I need to see those tutorials?" That is the question my mother asked me when I got her a spankin' new iMac. Well, before any of you start telling me that I need to trust my mom a little more with tech, I should let you know that I actually do. It is just that she has been using a Windows machine for what seem eternity (still running XP, by the way) and I thought the tutorial videos that have been posted online might be a good way for her to get a sense of familiarity with her new computer. Tutorials are a good way to see how your Mac can be used and even for the professional users of the Mac platform most tutorials will always have something new that they can learn. Nobody likes to read when you can learn the same stuff by watching a video in under five minutes which is why this list of tutorials will be partial to video tutorials.
The Official Apple Mac 101 Tutorials
Apple cares about you enough to have a set of basic tutorials out not only for the Mac operating system but for its complete iWork suite as well as other applications like Apple Mail. The Find Out How series of video tutorials are great to watch and since they are only a couple of minutes long per tutorial you can be the master of your iMac's operations in a couple of hours.
Macinstruct All The Way!
If the name doesn't give it away, the homepage of the website will. These guys have had video tutorials on their site since 2003 which is close to 5 years before Apple's own video tutorial series came about. While Apple's tutorials are geared towards the new customer as well as those people who've just switched from the Windows platform, Macinstruct has a number of Advanced reviews on their website. Here are a couple of the interesting ones that deserve a gander.
How to Run Windows on Your Mac with VMware Fusion
How to Change Your Mac's Icons
How to Import MiniDV Tapes with Broken Timecodes
How to Update Apple Software
How to Back Up Forgotten Items
How to Publish iCal Calendars to the Web
How to Make a Movie With Your iSight Camera
How to Configure Your Mac's Firewall
How to Make Your Mac More Comfortable
OS X Help
When a website's title says 'Insanely simple tutorials for first time Macintosh users' you know you're at the right place. These text guides as well as tutorials are written in a funny manner and presented in an easy to digest format. This makes it easy for you to get your head around your iMac in record time and learn tricks and shortcuts that will not only amaze your recently switched brethren but save you a lot of time as well.
If you're still hungry for more, you should have a look at iPhoto Tutorial: Put Your Favorite Photos In Your Desktop Wallpaper Rotation With iPhoto and the Final Cut Pro Tutorials: Video Effects.
Image Credits and References