Play and Convert .OGG Files in iTunes: Public Domain Music on Your Apple Device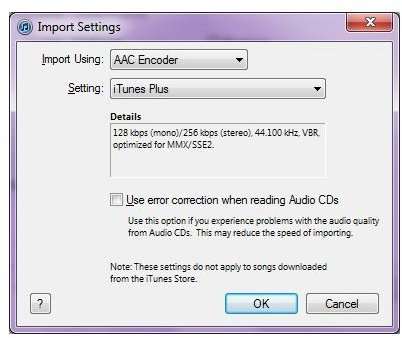 Public Domain Music: OGG Files in iTunes
By default, iTunes supports AAC, MP3, WAV, AIFF and Apple Lossless media formats. As you can tell, OGG isn't on the list. OGG is typically only used for OGG Vorbis audio files, which is common among public domain music like you would find on Wikipedia Commons. As a high quality, independent audio format, OGG seems like the perfect format for public domain audio.
In order to make iTunes public domain music a reality, you must make a few changes to how iTunes recognizes the OGG format.
Using OGG Files in iTunes
The first thing you need to use OGG files in iTunes is a plug-in that will allow iTunes to recognize OGG files. The Xiph QuickTime Component is free and easy to install. It works on both Mac and Windows systems. Download the correct component for your system. Launch the installer file you downloaded. Follow the prompts and accept the defaults. If you do not already have a components folder on your system, let the installer create one for you.
Close QuickTime and iTunes. You will not be able to open OGG files until you close and relaunch iTunes. If any problems occur, restart your system.
Add any OGG files to your iTunes library. This can be done through the File menu in iTunes or by choosing iTunes as the program you want to use to open OGG files. You will be asked which program to use when you first try to open an OGG file. Ensure the file plays correctly.
Converting OGG Files
Even though you can now play OGG files in iTunes, you can't play them on your Apple device. This requires an extra step. Apple devices will only accept media files in the default types supported by iTunes.
Select any OGG files in your iTunes library. If you want to select all OGG files at once, right click any of the categories at the top of the iTunes media list, such as Name or Artist, and choose Kind. Click Kind to sort files by file type. This will organize all your OGG files in one group.
Once you've selected the OGG files, select the Advanced menu. Choose Create AAC version. This option may be different depending on your default import settings. For instance, if you import files as MP3, your option will say Create MP3 version. For best results, convert to AAC. You can change your settings at any time by selecting Preferences from the Edit menu. Press Import Settings and select AAC Encoder as your format type.
Though iTunes works great for converting OGG files, so you can use public domain music on your Apple device, you can also use other applications, both free and paid to convert OGG files before you even place them in your iTunes library. If you encounter any problems using OGG files in iTunes, try converting them with another application first.