Five Must Have Apple Iwork Pages Business Templates Resources
Why Do I Need Themes?
You don't necessarily have to be a collector in order to be looking for a few extra iWork templates to add a little punch to your presentations. I am one of those people who likes to collect as many fonts, templates, stock images as well as what our friends over at Redmond define as clip art, I have come to realize that it is a hobby that has made it a bit easier to stand out from the rest when you are using Pages to create documents.
With the kind of popularity that the Mac platform has begun to enjoy across various segments, the proliferation that iWork has made into the office going comity has meant that pretty much every document that has been created in Pages looks the same. Well, here are 5 quick resources that will help ensure that you are getting your point across with a style that isn't the same as everyone from Legal.
The Free iWork Templates Blog
This website has a bunch of user submitted templates for everything from letterheads to business cards. Most of the newer templates have support for both iWork versions - '08 as well as '09. You'll have to spend some time looking for the hidden gems though.
Jumsoft's Pages Templates 6.0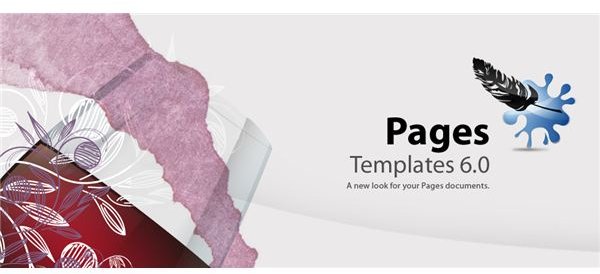 The folks over at Jumsoft have been releasing some amazing templates over the years and not only are these beauties goo to look a they are extremely flexible since you can modify and resize them in pretty much any way you want. Available in an everything-for-a-dicount combo pack or singles they offer instant gratification and style. Make sure you view all samples before you buy. Have a look at the Jumsoft Pages Templates here.
Stocklayout Comes to Town!
The guys over at StockLayouts have been making some amazing stuff for Microsoft Office and have decided to bring over their pens and brushes to the Mac side of awesome. While their pages templates are more expensive than the ones offered by Jumsoft, you will be impressed by the quality as well strictly business look of most of them. Check them out here.
iWork Community
This is a new website that pretty much sums up all that it does by its moniker. The templates posted here are free and even though there are some good ones in there most of them have been created by users which is why you shouldn't be expect the same kind of reliability that you can get from the professionally designed Jumsoft/StockLayout templates. They're growing pretty quick so I would make sure that I keep checking in often.
Have a look at their website here – www.iworkcommunity.com
The Last Word
If you really need to make sure your documents stand out then have a look at the Jumsoft templates. They are cheap, easy to use and modify and the best part is that Jumsoft has been making iWork Pages business templates since the very first version of Pages debuted at MacWorld in 2005.