Maverick Meerkat! Ubuntu 10.10 Review
Ubuntu 10.10 Reviewed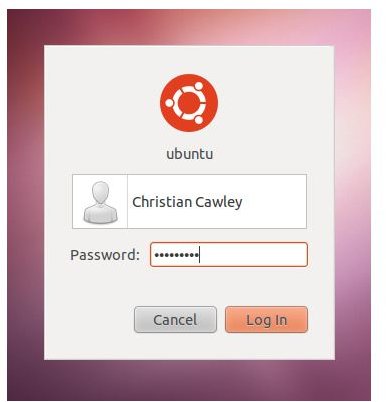 Ubuntu 10.10 is the latest version of the uber-usable Linux distro, designed to be even easier to get to grips with than any of its predecessors. Given the name Maverick Meerkat, this latest release of the Ubuntu operating system is intended to get even more users to switch to it as an alternative to Windows, Mac OS X and even the other versions of Linux; figures suggest that Ubuntu is already dominating Linux, with around 50% of all Linux PCs running this distro.
One key intention with this version is to have the OS available to ship on home PCs as well as those intended for business use – so meeting user expectations for a modern operating system is a key requirement of this release.
Does the Maverick Meerkat deliver?
System Requirements
The beauty of Linux is that it looks great, yet requires little in the way of hardware bells and whistles. Maverick Meerkat can run on computers with as little as 384MB of RAM, making it suitable for netbooks, older laptops requiring a new lease of life as well as any HTPC you might be thinking of building out of old components. While the installation will need 3-4GB hard disk space, you should have 8-10GB free to run the operating system to its full capacity.
For the best results systems with an Intel or AMD processor and suitable motherboard should be used, although there is a release for PowerPC devices.
If you're not certain about installing Ubuntu Maverick Meerkat however, once you have visited www.ubuntu.com, downloaded the operating system (as it is free!) and burned it to CD ROM, you can take advantage of the "Live Disc" feature which allows you to try out the OS without installing it.
User Interface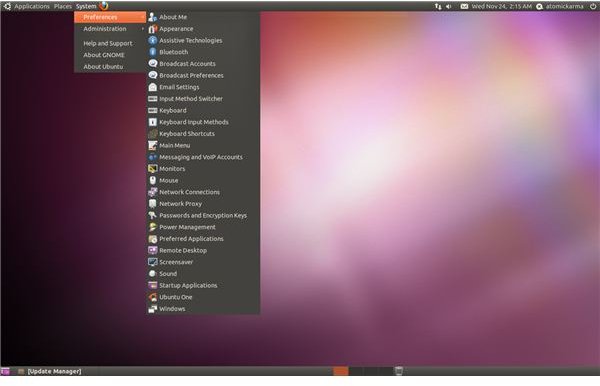 Newcomers to Ubuntu will be a little disconcerted to find the menus arranged at the top of the screen rather than at the bottom, particularly if they have traditionally used Windows. However this arrangement makes sense, with the Applications, Places and System menus tidy across the top of the screen and all open apps accessible via a Windows-style task bar across the bottom. There is certainly a feeling that the Ubuntu developers have made the desktop even slicker than in previous releases, with the desktop expanded to four screens (accessible by clicking the mouse at a small series of squares).
Getting around the user interface is easy – everything can be accessed via the menus or by desktop shortcuts, as with any modern desktop OS. There are few differences with Windows or Mac OS.
On-board Features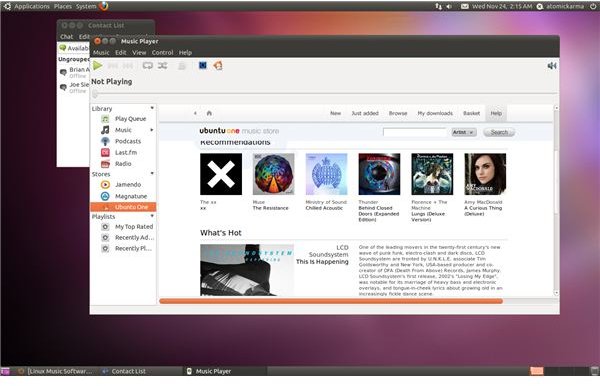 Particularly impressive are the on-board features of this new operating system, which include games, Open Office, Firefox browser, an email client, a chat client and some great multimedia tools. Rhythmbox Music Player in particular is impressive, designed to connect to Last.fm and various online radio stations as well as play your MP3 collection.
Meanwhile the Ubuntu Software Center lets you easily browse available apps that can then be quickly downloaded, such as anti-virus software, while updates are managed by the Synaptic Package Manager. Remember that almost everything on Ubuntu can be used for free, as the software is open source.
Does Ubuntu 10.10 Compare with Windows 7 or Mac OS X?
Comparisons are usually very subjective, and can be easily swayed by the prejudices of those making and reading them. However I would contend that if Ubuntu 8 wasn't a good enough alternative to Microsoft Vista (IMHO it was) then Ubuntu 10.10 Maverick Meerkat is certainly an alternative for Windows 7 and Mac OS X 10.6.
As we've seen from the features and user interface, this OS has everything you could possibly need built into it, with any additional tools and utilities easily available via the package manager.
Ubuntu is ready to be the friendly face of Linux, and it's coming to a home PC near you.