Is There a Linux Exchange Client?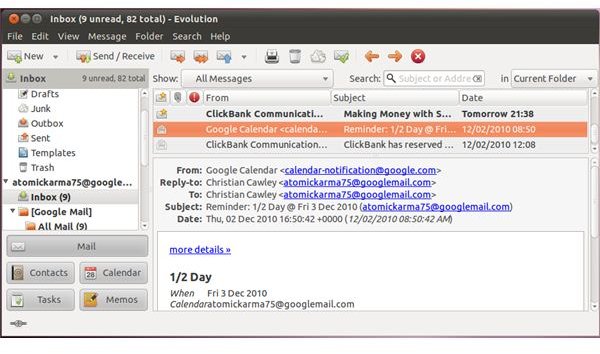 Linux in the Workplace
With the constantly increasing corporate adoption of Linux-based systems as an alternative to Microsoft, more and more users want to match the experience with that of previous operating systems and applications, such as Microsoft Windows and Microsoft Office Outlook.
While retaining a Microsoft Exchange Server to manage email seems like a sensible idea (particularly in larger organizations), when a Linux desktop OS is rolled out, lacking a suitable email client on Linux to receive Exchange email could cause considerable problems and even lead to a rethink of the plan.
Indeed, this consideration should have been taken on-board at the planning stage.
So what Linux Exchange clients are available, and what functionality do they offer?
Linux Exchange Clients
The main email solution you should consider for connecting to Exchange on Linux is Evolution with the evolution-exchange package added. This tool client will allow you to connect to pretty much any kind of email account and has been shown to be the most popular choice among corporate Linux users still using Microsoft Exchange email.
If Evolution hasn't come as part of your distro, you should be able to add it via Synaptic Package Manager, as well as the various components controlling Exchange functionality such as evolution-exchange.
(Imaged credit: author)
What About Exchange Calendar?
In this case, you will need to use a different application, notably Thunderbird with the Lightning extension added for calendar functionality and an additional Lightning Exchange Provider extension to allow you to connect to a Microsoft Exchange 2007 server. Both of these extensions are available via Thunderbird in the Tools > Add-ons menu via search.
Once installed you will be limited to Exchange 2007 and later servers, with the ability to create, modify, and delete calendar items as well as send invites, mark yourself as "busy", and receive notifications for meeting requests.
Web-Based Solutions and Virtualization
With a server that has been upgraded to Microsoft Exchange 2010, the issue of a Linux desktop client goes away – using Mozilla Firefox you can login to email via the new and improved Outlook Web Access web app, which offers a good 90% of the same functionality as the desktop Microsoft Office Outlook application on Windows.
You might also consider an installation of VMware on your Linux machine in order to install a copy of Windows XP or 2000 and setup Outlook. This is probably the "last gasp" attempt to access Exchange email on a Linux PC, but nevertheless it offers a good, secure, and reliable option.
Note however, that with a virtual Windows PC on your system, any email attachments will need to remain within the confines of the virtual machine (although the text content of emails and word documents can be copied). For best results, setup access to a network drive for storage of attachments that can then be opened in Linux.