Choosing the Best Linux Jukebox Players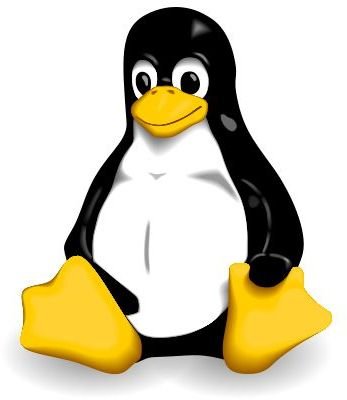 Choose the Right Linux Jukebox
What would you expect find in a good Linux jukebox application? The basics should certainly be fulfilled, as should support for numerous audio files, CD player support and visualization.
If you're planning to use your Linux device as a jukebox or you want a good, functional music player installed, there are several applications in particular that you should consider. Each of these is ideal for managing a library of music. They also can be used for playing it back as well as providing access to other libraries and sources such as those provided by online Internet radio stations and personal radio stations services.
(Image via wikipedia.org)
More Choice = Bigger Jukebox
There are countless music applications for Linux distros, from the iTunes-inspired RhythmBox to the XMMS WinAmp clone. But which should you choose?
With music all around us from MP3s on phones to radio stations pumped through digital cable networks, the best solutions are the ones that can playback the most music, from whatever medium.
Whether you're simply building a small dedicated Linux music centre or a home theatre device, you should be seriously considering the following:
Support for MP3, OGG and FLAC audio formats – FLAC offers considerably higher sound quality.
Basic music playing via the device CD as well as other removable media such as flash sticks.
Ability to purchase music online – just like iTunes.
Internet radio – the proliferation of radio stations broadcasting online means that any decent Linux jukebox application should be providing access to at least some of these.
Personal radio – either based on your most listened to tunes or by using services such as Last.fm, your music player should be able to play your favourite tracks without interaction from you.
Best Linux Jukebox Apps
With so many contenders, which Linux jukebox applications fit the requirements outlined above?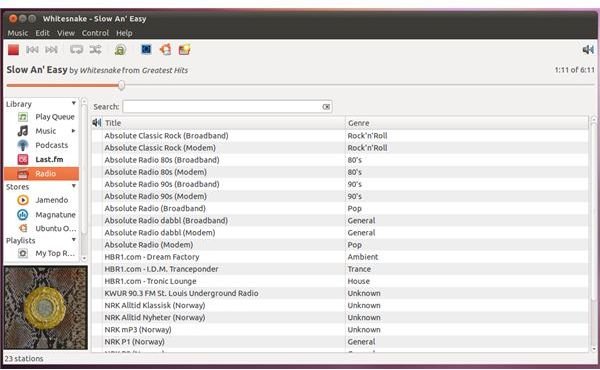 RhythmBox - included with Ubuntu 10.10, this application (pictured, right) combines all of the above, allowing you to purchase music online from Jamendo, Magnatune and Ubuntu One, provides support for CDs and MP3, access to Internet radio stations depending on your region and even includes the personal radio service Last.fm.
Banshee – this solution provides buying and downloading of music via the Amazon MP3 store while including support for OGG, MP3 and FLAC formats. Library sharing with iTunes is possible, while many portable media players are also supported. Banshee accesses album art online using Musicbrainz and also integrates Last.fm, podcasts and streamed Internet radio content.
Amarok – providing pretty much all of the same support we've seen in RhythmBox and Banshee, Amarok takes the basic requirements outlined above for a Linux jukebox and runs with them, providing a service that not only displays album art but fetches information from Wikipedia and displays lyrics!
If your Linux distro doesn't have any of these players already installed they can be acquired via the Synaptic Package Manager.
(Image credit: author)