How to Setup a Wireless Network in Puppy Linux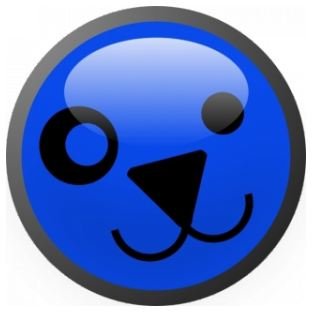 Generally the first step a user will want to take with a new Linux install is to connect to the internet. These days that means setting up your wireless adapter to connect to your router in order to reach the internet. The wireless setup in Puppy Linux using the networking GUI (Graphical User Interface) is straightforward once you have your wireless adapter up and running. Puppy Linux has support for a great number of newer (and some older) wireless cards and in most cases your wireless card should be automatically detected. If for some reason your wireless card is not detect you will have to troubleshoot that problem before continuing with this guide. Please see the references section at the end of this article for various resources that will help you troubleshoot this problem.
Why Puppy Linux?
Puppy Linux is one of the smallest and fastest Linux distributions available. Period. If you are running an older machine or just want the fastest user experience possible, Puppy is for you.
Wireless Setup: LiveCD
To connect to a wireless network while using the Puppy Linux LiveCD, assuming your network card and router are properly configured to allow connections, you will want to click the "Connect" icon on your desktop. This should start the Puppy Linux internet connection wizard which will help you setup your wireless network. In this scenario you will want to select "Internet by Network or Wireless LAN" under the "Connect to" heading. Once the Puppy Linux internet connection wizard loads the next section you want to locate the wlan0 interface (my assumption being you only have one wireless card installed) and test that it is working. In many cases your network will be auto-detected and a "test wlan0" will result in a successful connection. If you network is hidden, requires the use of a static IP or requires a password you will have to click the "Wireless" button and input your settings. If your network uses a DHCP server to connect to the internet (most modern routers have this option) you will want to click the "Auto DHCP" button to obtain an IP address from your router.
Once the above steps have been taken you should be connected to the internet. To test this simply open a web browser and try to load https://www.google.com/.
Wireless Setup: Hard Drive Install
If you have made the choice to install Puppy Linux to your hard drive your wireless network setup steps will be the same as if running Puppy Linux from the LiveCD.
As you can see, as long as your router and wireless card are setup properly, the wireless network setup in Puppy Linux is very simple. Should you run into problems getting the proper modules loaded for your wireless card be sure to visit the Puppy Linux wireless networking forum for help (link below). There you will find a community maintained list of wireless network cards that work as well as help with setting up unsupported cards via a windows wireless driver wrapper.
References
Author's own experience.
Puppy Linux Networking Forum: https://www.murga-linux.com/puppy/index.php?f=31