Linux USB Reviews - Three Of The Most Popular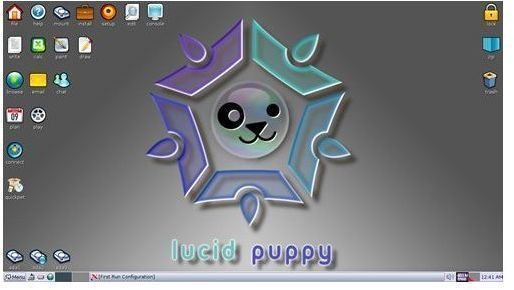 Linux on USB Devices
Occasionally we have the nightmare of our systems crashing out entirely which can be an absolute pain if not dealt with correctly. We might also need to boot a netbook (without a CD drive) to install Linux. As a solution to these problems, we can use a USB Drive to store a Linux Distribution and then boot from the USB stick. For this and just for general convenience, it is always a good plan to have a USB drive with Linux on it. Please note that this does not work on older hardware; I would say any computer made in 2006 and onwards should support USB booting.
But which system is the best for booting? Well that all depends on your USB drive and how fast you want it to boot. Through this article I will go through a few Linux Distributions which you can boot, and I'll tell you the pros and cons.
Our Good Friend - Ubuntu
Ubuntu makes it very easy to create a USB drive if you already have it on your computer (note: This was implemented in version 9.04, it may be in the repositories for versions before that). All you need to do is click "System", then "Administration", and then "Startup Disk Creator".
Once you have completed the process, your Ubuntu should now be on the USB drive and you can boot from it. However Ubuntu is quite a big OS, requires a 2GB USB drive, and takes quite some time to boot on older hardware. If you are after a fast boot, I would not advise using Ubuntu; instead use a smaller distribution that uses the computer's memory like the ones I am about to show you below.
However if you need to do some media editing or something similar, Ubuntu is definitely the distribution that you will need.
Puppy Linux
Puppy Linux is a small, lightweight distribution and the ISO is only 128MB in size. It also uses memory so everything is fast after the boot process.
In order to get it onto a USB disk, you can use the same method as above. If you have Ubuntu and just use the Puppy Linux ISO file or if you are using Windows, you can use UNetbootin located here: https://unetbootin.sourceforge.net/
This is by far my favorite distribution to boot from USB because of its nice boot time (under one minute for faster hardware) and the fact that it stays consistently fast throughout the session, allowing you to get things done. The only issue is the fact that after you boot it, you are already using quite a lot of RAM since your entire operating system is stored in it.
Puppy Linux also only needs to read from your USB drive when you boot and does not need to touch it again, so this will extend the life of your USB drive by a couple of years at least.
Damn Small Linux
Damn Small Linux is a good recovery distribution to use because of the tools it provides. You would install it the same way as above using UNetbootin and it is very fast to boot as it is only 50MB altogether.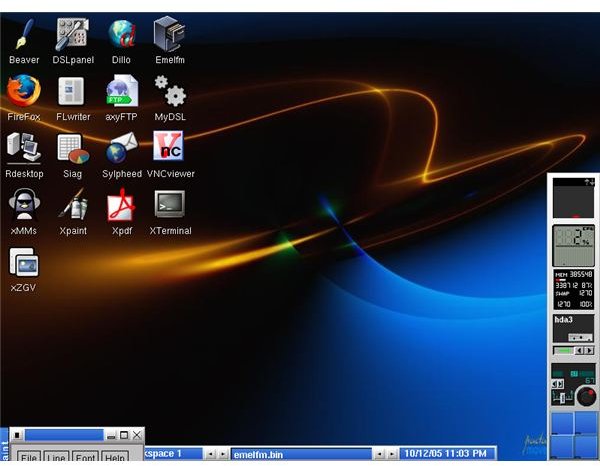 It is very good at diagnosing problems and gives you a basic overview of the computer when booting, however it is slimmed down and does not have the tools needed for full-time use. It can copy the distribution over to memory or run it from the USB drive, depending on what you choose when you are booting it.
You can get DSL here: https://damnsmalllinux.org/
You can also see the handful of small applications that DSL has to make it into something you might boot from a tablet PC because of its size and speed: https://www.damnsmalllinux.org/applications.html
Conclusion
Comparing these 3 popular distributions and booting from a USB drive, I would have to say that Puppy Linux is by far the better distribution in terms of speed, usability and looks. There are of course many other distributions that you can boot from a USB drive which i cannot cover in this article alone, and I would advise that you Google for them to see if you can find other great distributions.