Linux Video Editing: Top Five Linux Video Editors
PiTiVi
PiTiVi is a relatively new video editor for Linux and is included in the default installation of Ubuntu Linux as of the 10.04 release. Unlike other Linux video editors, PiTiVi strives for simplicity and ease of use, aiming to be a video editor anyone can use. PiTiVi uses the Gstreamer multimedia framework used by the other applications for the GNOME desktop including Rhythmbox and Totem, which means that it can handle any multimedia type as long as the appropriate Gstreamer plug-ins are installed.
The PiTiVi video editor doesn't have as many features as other video editors yet, but it can merge, split, and preview videos and audio files.
Check out PiTiVi's official website here.
Avidemux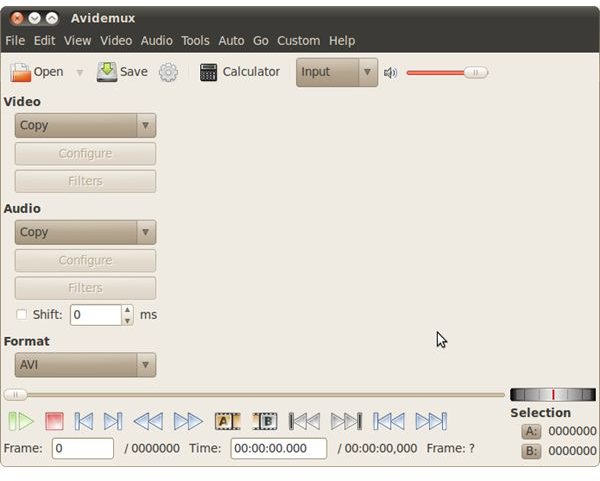 Avidemux is a cross-platform video editor for Linux, Windows and other platforms. Avidemux is meant for simple video editing and encoding instead of advanced editing. Avidemux is ideal for cutting, splitting, and other simple editing tasks, as well as applying filters. Avidemux can also encode video and audio files to a wide variety of different formats with user-customizable quality and size settings.
If you need to do some quick, simple video editing or transencoding, Avidemux is for you.
See Avidemux's official website for more information.
Cinelerra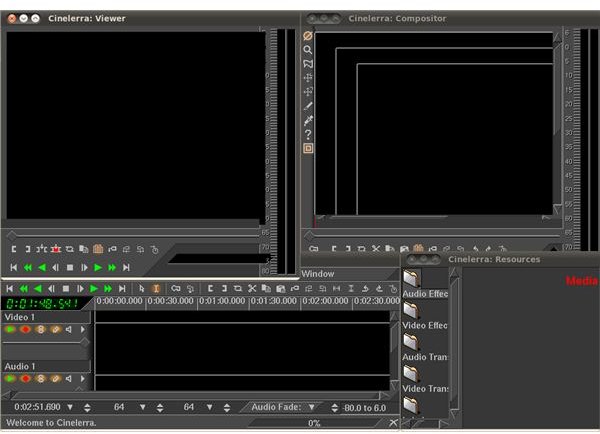 Cinelerra claims to be the most advanced non-linear video editor for the Linux operating system. While its interface may be overwhelming to beginners, it's the best choice for more advanced video editing, and even has an interface similar to Adobe Premier Pro.
Cinelerra supports a variety of effects and video editing functions, and can even use NVIDIA graphics cards' OpenGL shaders to more quickly render advanced video effects.
Cinelerra isn't included in most Linux distribution's repositories, so see its website for more information on installing Cinellera.
Kdenlive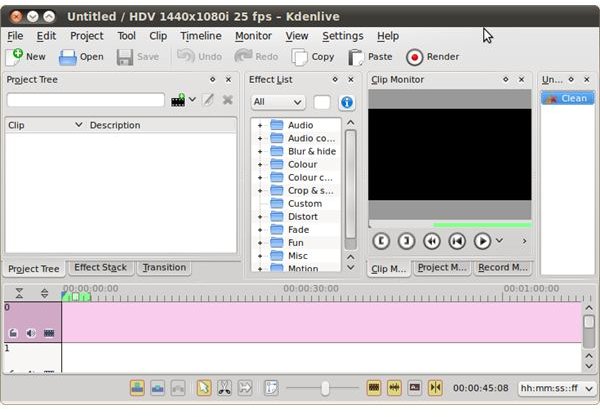 Kdenlive is written for the KDE desktop environment but works in all Linux desktop environments. Kdenlive can import videos from a digital camera over Firewire, a video file on your computer, a webcam, or even record your desktop.
This program can add a variety of video effects as well as do simple dragging and dropping of videos along the timeline.
Go to Kdenlive's website for more information.
Kino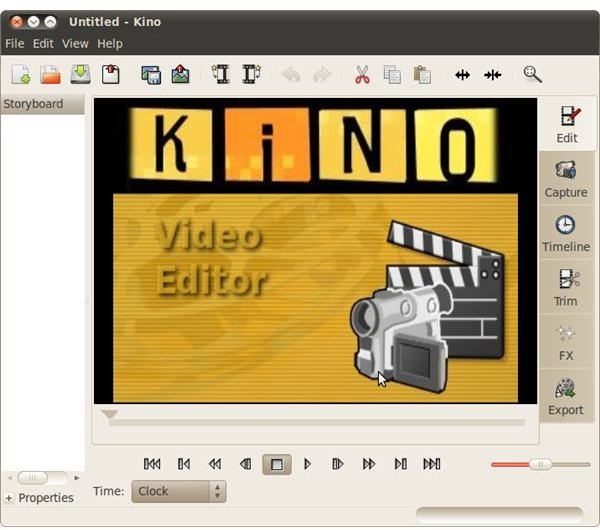 Kino's standout feature is that it is able to work directly with digital video cameras, unlike other video editors. Kino can capture or export video directly to video cameras in raw AVI and DV formats.
Kino supports many basic video editing tasks including cutting, filters, transitions and more, as well as a variety of video and audio file types. It also supports advanced features like integrated publishing to "blip.tv," a video sharing website as well as full drag-and-drop, and vi key navigation for users experienced with the vi text editor.
See Kino's website for more information.
Screenshots courtesy of Chris Hoffman:
Pitivi
Avidemux
Cinelerra
Kdenlive
Kino