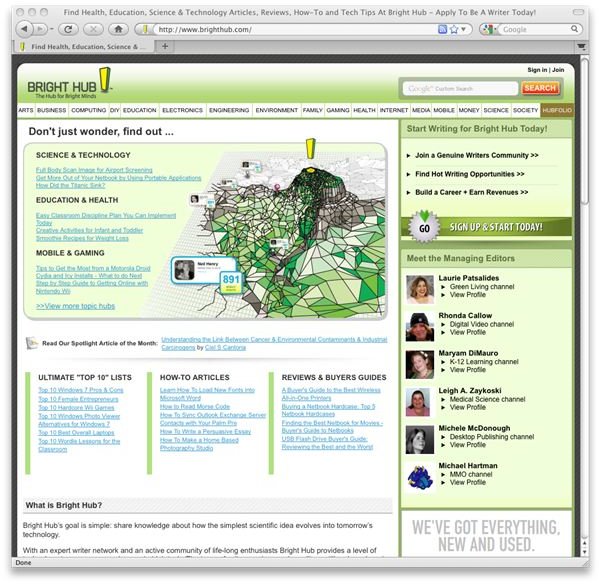 Linux Browser Options
Linux is all about choice. Want to try out all the Internet browsers on the market? No problem. Linux allows you to do this with ease. Let's take a look at the top Internet browsers on Linux.
Linux Browsers
Firefox
Firefox is the cross-platform open-source browser developed by the Mozilla Corporation. Firefox is currently the de-facto browser choice for the majority of Linux users, as well as many Windows and Mac OS X users. Firefox is secure, claims to be fast (personally I find Firefox significantly slower than its competitors) and offers its users a plethora of browser plugins. You can download the current version of Mozilla Firefox from their website.
Swiftfox
Swiftfox is an optimized version of the cross-platform open-source browser, Firefox. It offers most of the options of Mozilla Firefox while attempting to address some of the speed issues of Firefox by providing builds for different processors / architectures. Swiftfox makes use of Firefox plugins and the Mozilla engine. If you think Mozilla Firefox feels a bit sluggish on your Linux install you might want to download and install a Swiftfox build tailored to your specific system.
Opera
Opera has been around since 1996 and has managed to survive the "browser wars" over the years and maintain a solid fan-base. It has evolved from a basic Internet browser to a full Internet application suite over the years. Opera is a solid alternative to Mozilla Firefox and constantly being improved. Get Opera here.
Google Chrome
Google Chrome is a newcomer to the Linux browser scene. It is currently in beta but is already making a name for itself due to its speed and the potential of its plugin API (which is still a work-in-progress). For those who love Google Apps or are looking for a nice alternative to Mozilla Firefox, Google Chrome may be the browser for you. For more details on Google Chrome on Linux click here.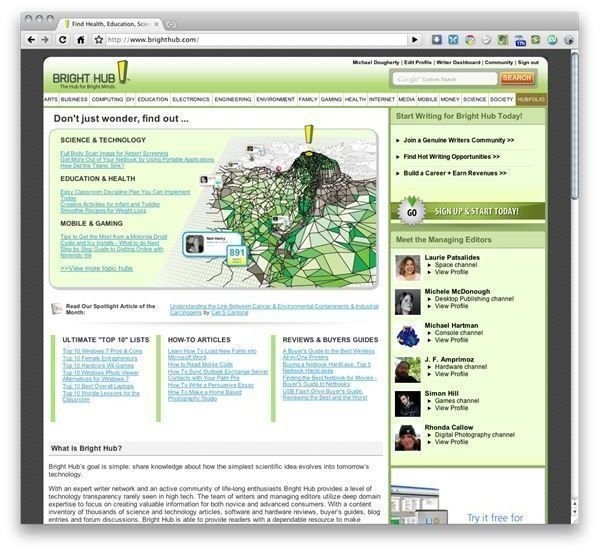 Seamonkey
SeaMonkey is yet another Internet browser based on the popular browser code by Mozilla. The difference here is that SeaMonkey attempts to offer users a complete all-in-one Internet application suite. SeaMonkey includes an Internet browser, e-mail client, IRC chat as well as a newsgroup and RSS feed reader. For more information on SeaMonkey click here.
Konqueror
Konqueror is the default web browser and file manager of the KDE desktop. Konqueror is tightly integrated with the other default KDE applications such as Kontact and gives users of the KDE desktop a seamless browsing experience. Konqueror supports JavaScript, Java Applets, CSS 1, CSS 2.1 and provides Flash and RealVideo via Netscape Plugins.
Epiphany
Epiphany is a very basic Internet browser for the Gnome desktop. Its focus is strictly on speed and simplicity. While it can handle basic web surfing tasks easily, it does not support all popular plugins (it does include a community maintained package of plugins). Epiphany is included with the basic install of the Gnome desktop.
Internet Explorer (via WINE)
Microsoft's Internet Explorer browser can be run via WINE or virtualization on Linux. However, unless you have a very specific reason for needing to run Internet Explorer on Linux, I recommend staying away from it. On Linux or on Windows, it's still nowhere near your best option for a web browser. Steer clear unless absolutely needed.
Summing Up
As far as Internet browsers go, you can't really go wrong with any of the choices above. Aside from Internet Explorer, they are all well designed and offer a secure browsing experience. In most cases, a user's choice will come down to the plugins and extensions the browser offers which means most users will choose Mozilla Firefox as their browser of choice. I do encourage all users to give as many of these browsers as they can a try. The best Linux Internet browser on the market today? That's easy. The one that feels most natural and works best for you.