Best Ever Office Applications For Linux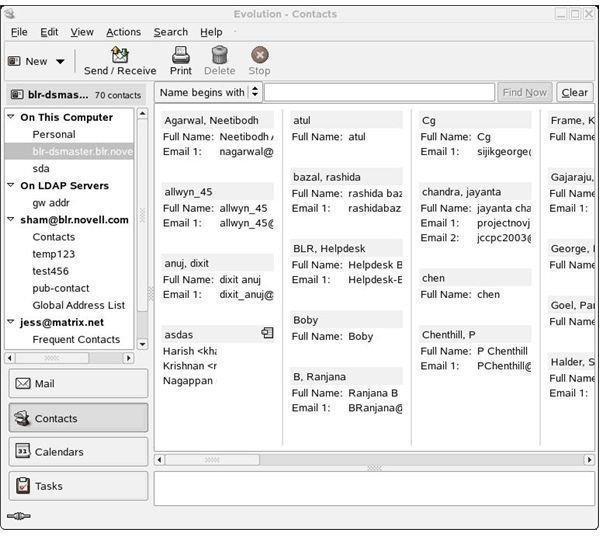 The users can use, modify and redistribute the underlying code commercially and non-commercially provided the terms of software licenses are adhered to. Linux has now become commonplace on desktops and laptops and has also made inroads into corporate offices. It continues to grow popular day by day owing to high volume distributions of Ubuntu Linux.
For operating systems to be successful and productive, a suite of office applications that are "best in class" is essential. Linux has what it takes to be the operating system of choice with highly productive office utilities.
Evolution:-
The first in the list is an application called Evolution. If you have used Outlook in the past, then Evolution should be no stranger to you from a features perspective. It offers similar functionality as Outlook does covering PIM, eMail, Calendar, Contacts, Tasks, Advanced Searching and Desktop Integration to list a few. Additional tools and features include junk filters, shared vCards, LDAP support, iCal support and encryption. Additionally, Exchange Servers of your company can be connected to the Evolution Connector.
Evolution Contacts
Evolution- Calenders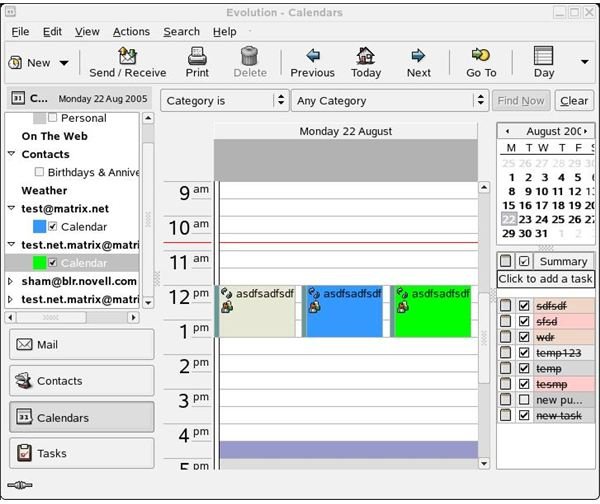 Gnucash
If you are looking for accounting packages, then you don't need to look further. GnuCash is an excellent option offering double entry book-keeping and works well for small and large businesses. In fact, it can take care of individual accounting as well as small and medium businesses accounting.
Gnucash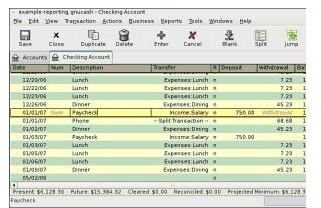 Open Office
For a suitable Office Suite, your search ends with OpenOffice. It is an effective replacement to MS Office and provides word processing, spreadsheets, presentations and database management. It can also read and write MS Office files. It has inter-operability with MS Office and can save to MS Office formats. It is a free and open productivity suite with applications similar to MS Office viz., Writer, Impress, Calc, Draw, Base and Math. Multi-lingual support is available too. The current version of OpenOffice or OOO as it is called is version 3.1.
Open Office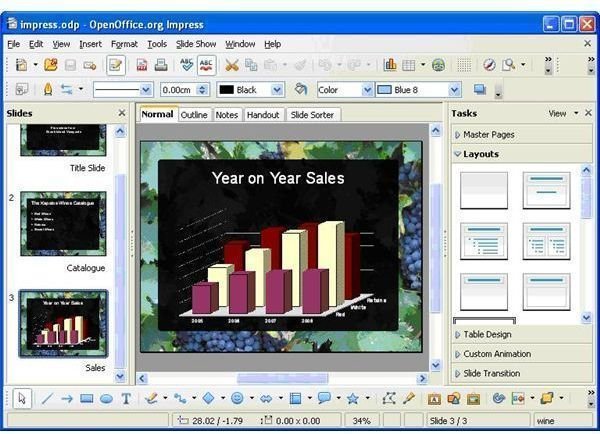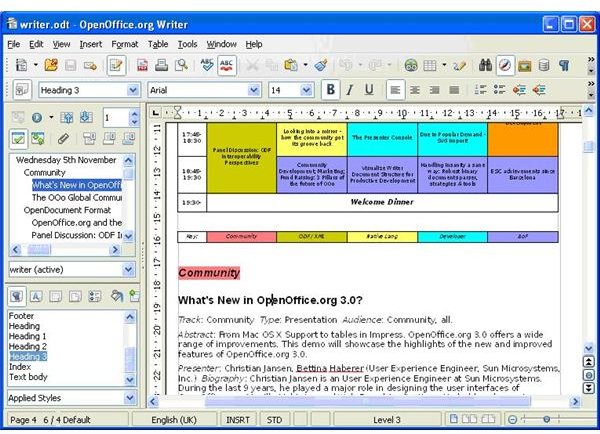 Scribus
If you were experiencing withdrawal pains from Adobe Acrobat, then help is at hand with Scribus. It can do all that Acrobat does and more. It is inexpensive as well. Scribus features desktop publishing at its best. It includes options like ICC color management, CMYK color separations, layering and opacity. It can also create PDFs in choice formats. This is an excellent tool for preparing fliers, manuals, books and newsletters. The running version is 1.3.5.
Scribus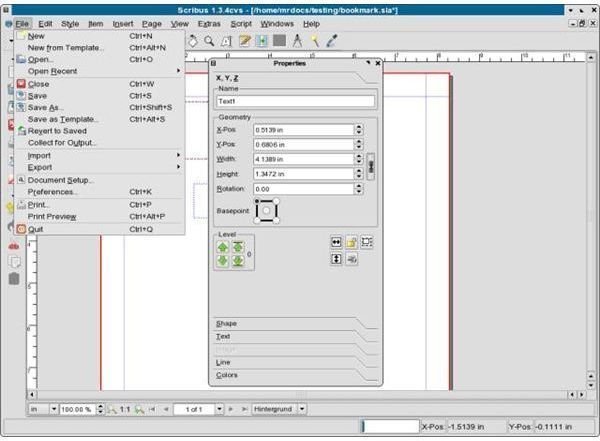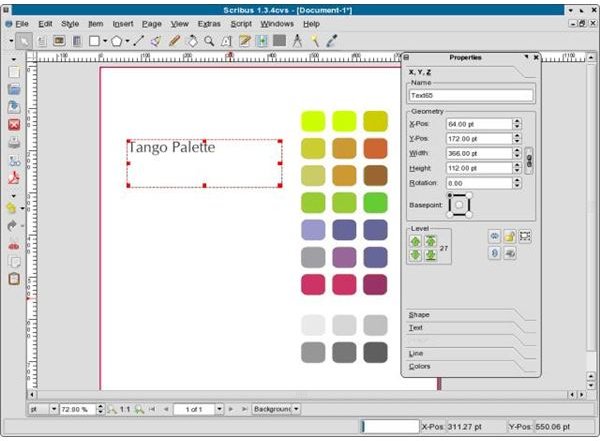 OpenProj
OpenProj takes care of handling your projects and your memories of MS Project are sure to fade away very soon. The good news with this software is that it is not only as good as MS Project but is also interoperable with it. Java is a requisite for OpenProj.
OpenProj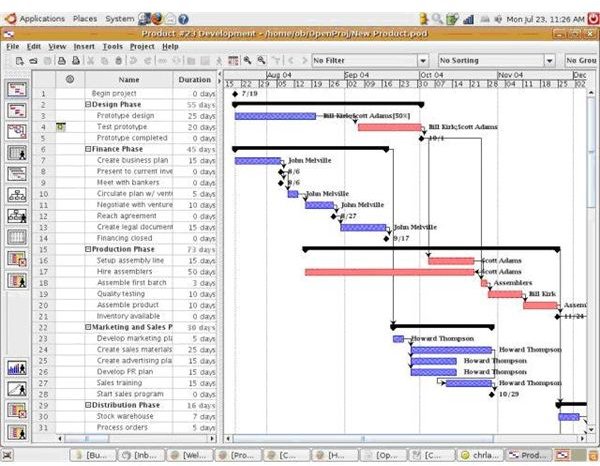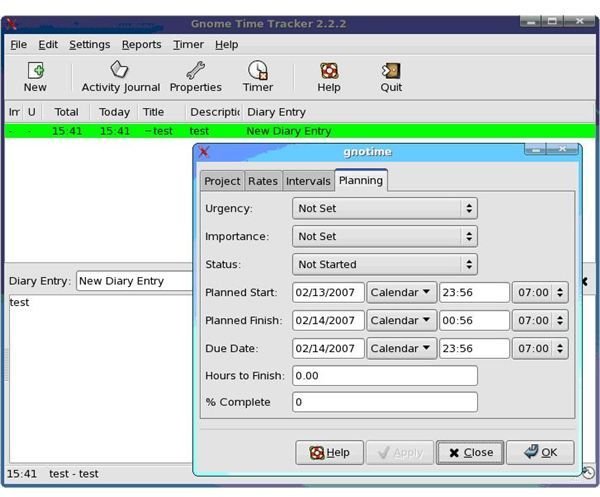 GnoTime
GnoTime can be combined with OpenProj to track the time spent on projects and generate time-based invoices. GnoTime is simple to use and can create several reports like Activity, Status, Journal, To Do and Query. SQL queries can also be embedded into report templates. There is an additional AutoSave feature that helps if Linux were to crash.
Gno Time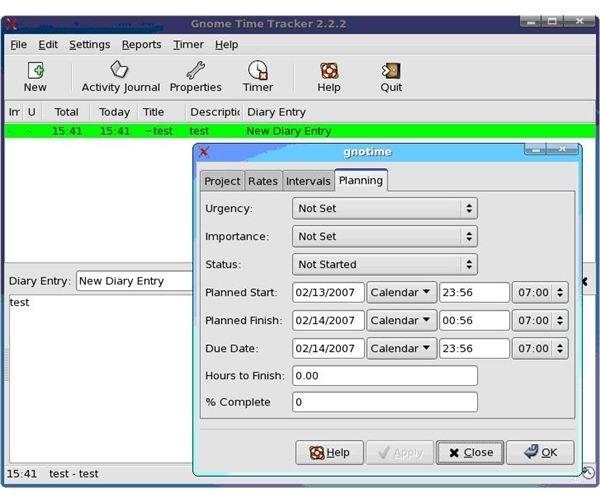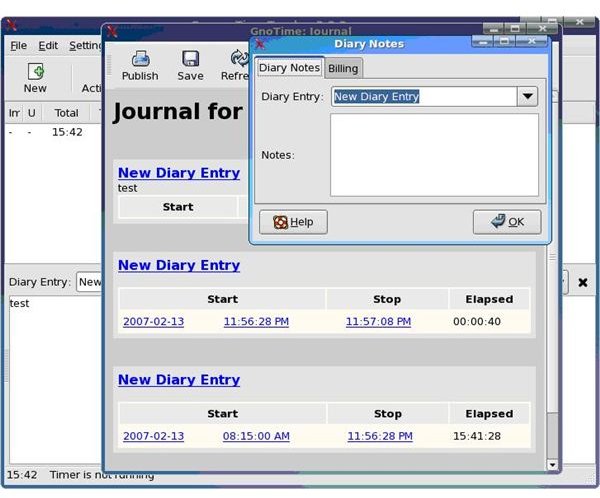 GIMP
What good are office productivity suites if they don't have graphics software? So, add GIMP to your portfolio. GIMP is an effective replacement to Photoshop. GIMP is a "must have" graphics software, especially if your office has marketing needs. It allows creation and manipulation of graphics. Unlike Photoshop, GIMP is cross-platform supporting OS X and Windows too. Features include photo enhancement, support for various file formats, digital retouching, scripting language, hardware support, plug-in support and filters to name a few. Version 2.6 is currently running.
GIMP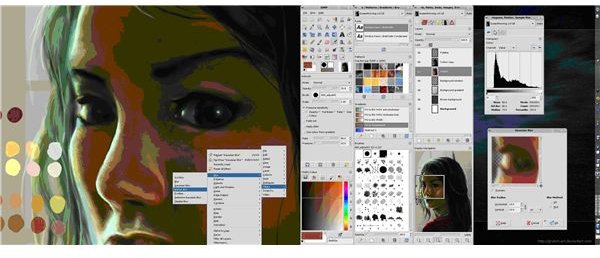 Pidgin
For Instant Messaging and inter-office communication in corporate offices, Pidgin fills the void. It offers the ability for all staff to have open lines of office communication. Pidgin supports many Instant Messaging services like Yahoo, MSN, AIM, Sametime, Google Talk, ICQ and IRC to name a few. It allows configuration of multiple accounts into one unified messenger viz., Pidgin.
Pidgin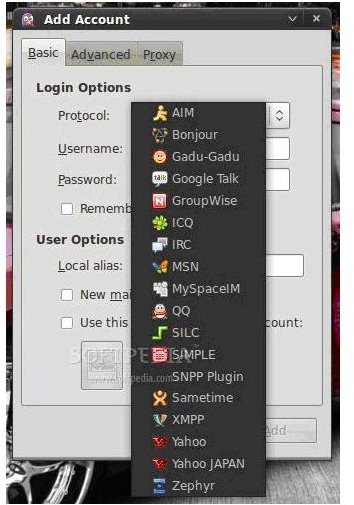 K3b
And the last but not the least is K3b. This is definitely a must since no office can do without software that perform data backups. K3b is easy to operate and executes all kinds of backups to CD like audio, data CD, data DVD, copy CD, ISO CD and ISO DVD. K3b can also backup information onto files.