Openoffice Portable Review - How to Use OpenOffice.org 3.0 Portable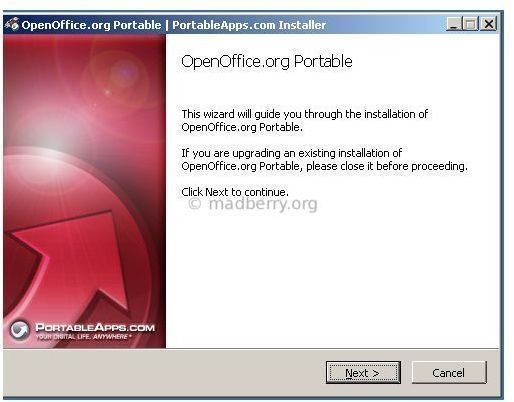 Disappointment?
After an extensive search in user groups on Google and other avenues. I could not find a Linux version of OpenOffice.org Portable. From my research I gather that most Linux users really don't want to use a portable version of OpenOffice.org. The general consensus is that you can just install it from the repositories so why do you need it on a flash-drive.
Most users who do want to use OpenOffice.org on a flash-drive tend to either use the Windows version or use a Linux OS installation which includes OpenOffice. For those who want to use the Windows version directions can be found below. For people who want to use a Linux OS on a flash-drive see this article.
Preparation
In this example we will be using the Windows version of portable OpenOffice so you will have to install Wine(The Windows emulator for Linux) on the destination PC. This is the caveat for using OpenOffice.org Portable on Linux, with out Wine OpenOffice.org Portable for Windows will not run.
Find out how to install packages in this article. Just replace the package in this article with "wine".
Where to Get OpenOffice.org Portable 3.0
You can find OpenOffice.org Portable 3.0 at the PortableApps.Com website.
Installation
The steps for installing portable OpenOffice on Windows or on Linux with WINE are essentially the same. Download the file linked in the last section, locate the downloaded file and execute the program.
When you get to this window: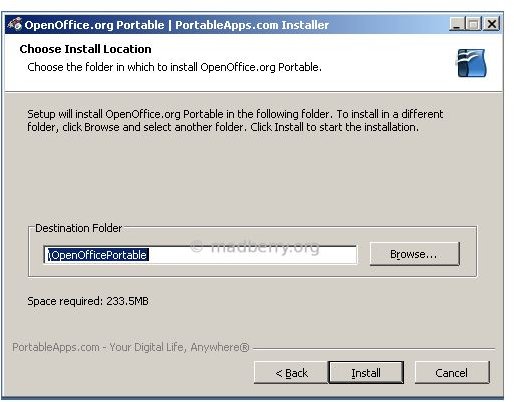 Click the browse button and select the correct drive to install on. It should look something like this: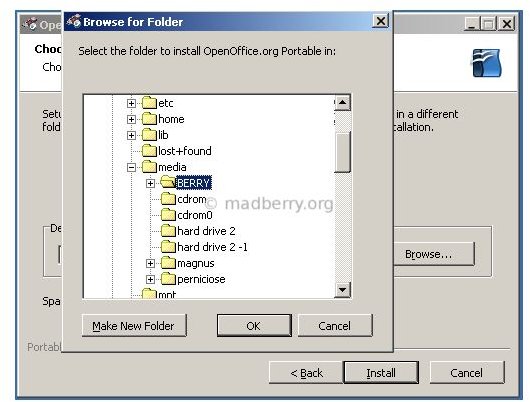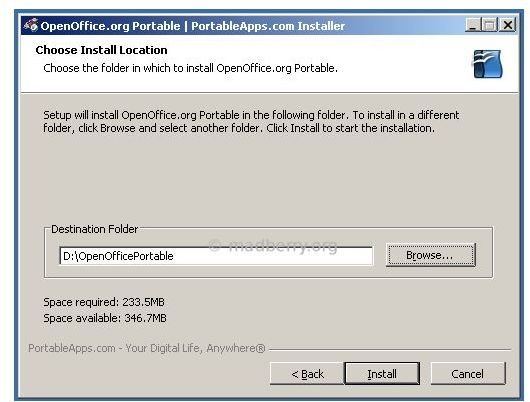 Then finish the rest of the wizard until you get here: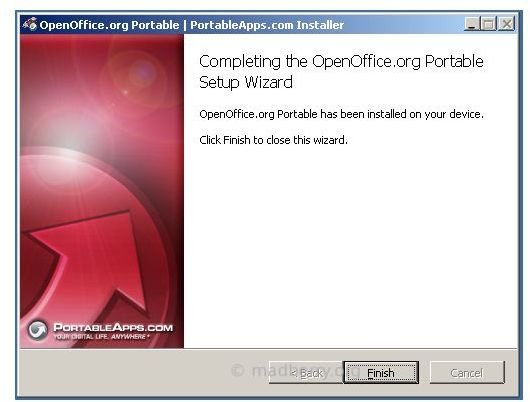 After you click finish it will close the Wine Window as well as the wizard. To use the different OpenOffice.org Portable applications go to the folder you installed them into and simply execute the program.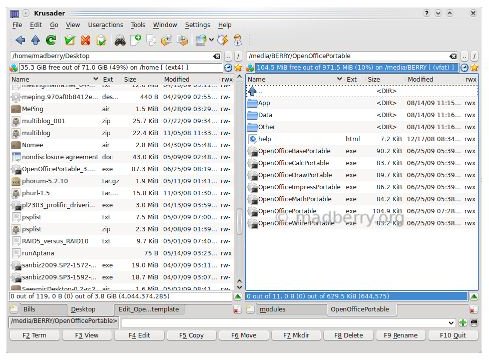 The welcome window will pop-up follow the wizard and fill in everything.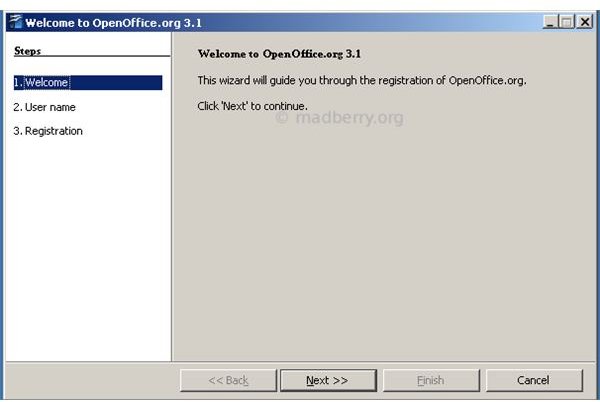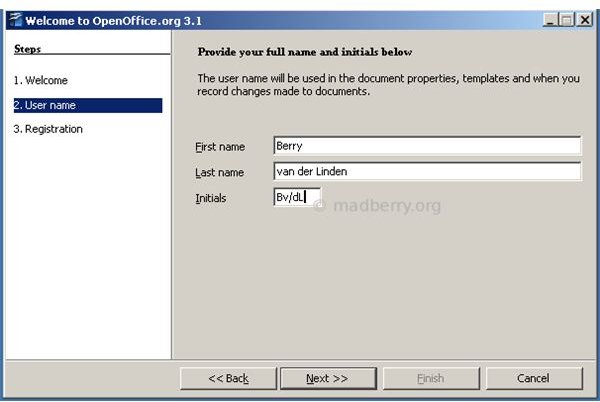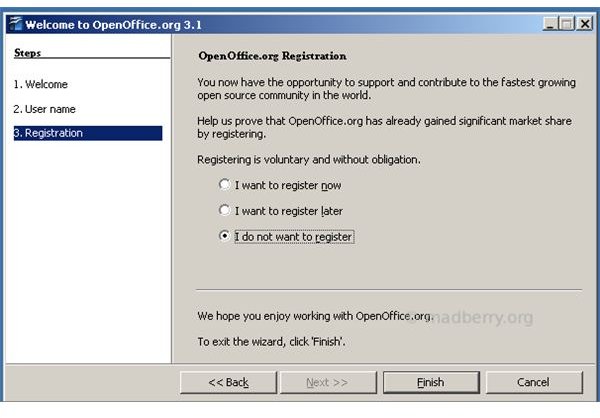 After you click finish you will get an error that reads OpenOffice.org needs the Java Runtime Environment (JRE) to run. At this point you can simply ignore the error as none of the core functions use JRE. In my experience important functions like spell checking and formulas in Calc will still work.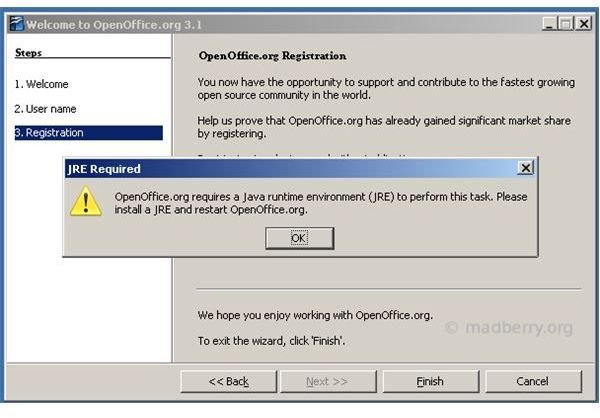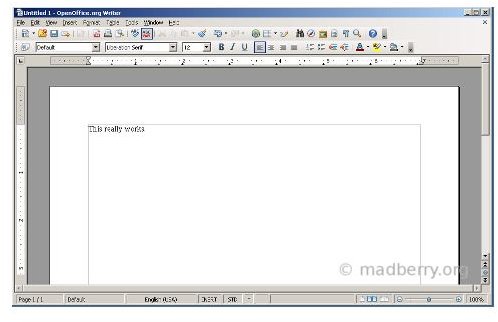 Conclusions
Basically, I would consider this to be a "dirty" workaround but in the end should work just fine should you need a portable version of OpenOffice for Linux. I would however love to see someone develop OpenOffice.org Portable for Linux in the future.
Questions? Or Comments?
If you would like to share your opinion about this article or ask a question then please leave a comment below. Or send me an e-mail using this form.