The Best Antivirus Software for Linux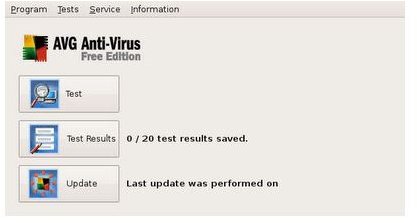 Quicklinks
The Age Old Question …
… does Linux need an Antivirus installed? In my opinion having an Antivirus installed on your Linux system is just as important as having one installed on a Windows or OSX system. While it's true that Linux systems are much less vulnerable to malware, worms, and viruses; it is also true that we live in a world of social networking and collaboration. On any given day you may exchange files with half a dozen other computer users either directly or indirectly. While some will say it is the responsibility of each computer user to protect themselves, and to some extent that is true, it's not ethical to pass contaminated files on to other computer users regardless of whether the file had a negative effect on your system. In most cases you, as a Linux user, will be completely unaware that the file(s) are even infected and pass them on unknowingly. Ignorance is not bliss. Protect yourself and others! In the following section we will discuss two of the better free Linux Antivirus applications. One is 100% CLI-based while the other offers a GUI (Graphical User Interface) for those more accustomed to the traditional point-and-click interface.
Your Options
AVG Free for Linux: AVG Free offers basic antivirus protection for Linux. It contains limited features, no support, and is only free for private and non-commercial use, but does an adequate job of protecting your system. AVG Free can be run completely from the command line if you choose but does come with a very nice GUI. During my test run of AVG Free, the features I was most impressed by were its real-time protection of my file system, the ability to quickly and easily apply updates via the GUI, the ability to schedule updates, and its ability to scan a great number of files relatively fast.
F-Prot for Linux: F-Prot is free for home users and 100% CLI-based (Command Line Interface), so you execute it with a variety of command switches. The use of a CLI makes f-prot fast and efficient, but tends to pose problems for new Linux users who aren't comfortable operating from the command line. One thing to note is that for experienced Linux users it is fairly easy to setup cron jobs to both update F-Prot and run regular scans of your system.
As with most articles, I am unable to discuss all the available options for Antivirus software for Linux so I end up concentrating on a couple of what I feel are the best options. This invariably leads to many other options being left out. This is not to say Antivirus programs such as Avast! and ClamAV are not viable options. During my research for this article I actually enjoyed the use of Avast! for Linux and would highly recommend it. I did, however, want to mention a 100% CLI-based Antivirus solution in F-Prot (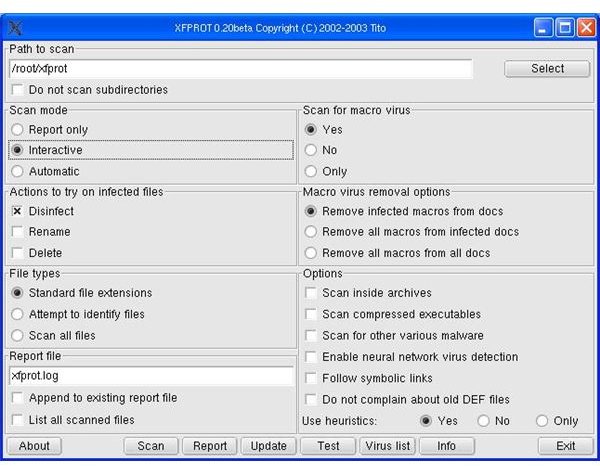 GUIs are available) and decided to highlight AVG Free for Linux over Avast! for Linux due to the popularity of AVG Free on Windows. New Linux users making the switch from Windows to Linux may recognize the name and feel more comfortable running a piece of software they ran previously on their Windows machines.
In the End …
… it's not going to harm your system to have an Antivirus installed. Point in fact, it might just save you some trouble down the road. If you don't do it for yourself, install an Antivirus to help protect those currently not enlightened enough to be using an Open Source OS (Operating System)! I say this with a grin on my face and all in good fun, but in the end the people who will reap the biggest benefits from you running an Antivirus on your Linux system are those users who you collaborate with on a regular basis that are not running a Linux system. Until next time, keep it Open Source!