Puppy Linux 4.2 "Deep Thought" - What's New and What the Future Holds for Puppy Linux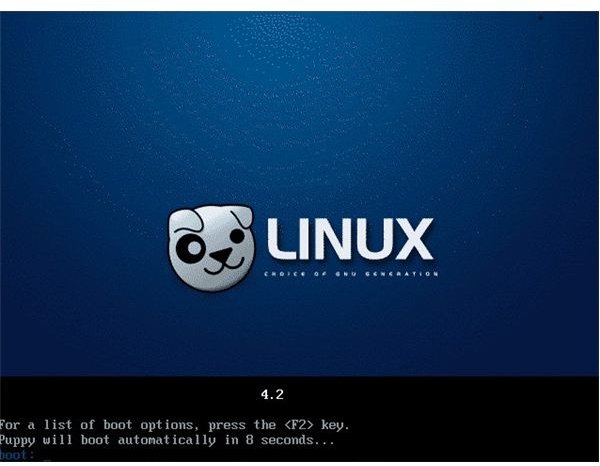 A Little Background
Puppy Linux was first released in 2003 and takes pride in the fact it has no formal structure or agenda. You are given the freedom to, pretty much, do what you want with the OS (Operating System). Isn't that what Open Source is all about?
With Puppy Linux we are able to remaster our own version of the OS, aptly called a Puplet, and then use that customized Puppy Linux as your OS. We will not go in-depth about these customization options, as this is not the main focus of this article, but once you have Puppy Linux 4.2 up and running on your PC (Personal Computer) I recommend taking a closer look at what Puppy Linux has to offer in the area of customization. A colleague of mine wrote an article on Puppy Linux 4.1 that covers everything from selecting your hardware to the actual installation of the distribution. If you are interested in installing or using any version of Puppy Linux I suggest you take a look at his article. Now, on to what's new in Puppy Linux 4.2!
What's New in Puppy Linux 4.2 "Deep Thought"?
Puppy Linux 4.2 is a major release of the distribution, bringing many new changes and improvements. First, there are now two window managers for you to choose from: JWM and IceWM, with extra themes for each included. Next, the Puppy Linux team has updated SeaMonkey, the default web browser, to version 1.1.15; AbiWord, word processor, to version 2.6.6; Gnumeric, spreadsheet application, to version 1.8.4; HomeBank, personal accounting software, to version 4.0.2; Osmo, personal organizer, to version 0.20; and many other software updates.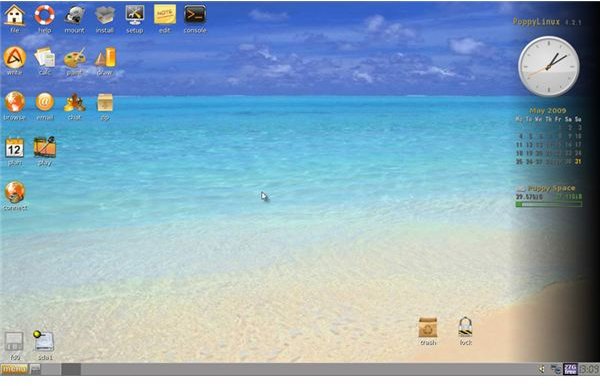 Along with the updated software, Puppy Linux 4.2, brings you the addition of desktop widgets. This will be one of the first things you notice when upgrading from Puppy Linux 4.1 to Puppy Linux 4.2, they are right on the default desktop, and a very nice addition to this release. At a glance, these widgets give you access to the weather, battery, wireless, calender, RSS feed, and a picture slideshow, with the ability to add other widgets in the future.
On the multimedia side of things, Puppy Linux 4.2, comes with two players; AlsaPlayer and Pmusic; Another highlight is the addition of Streamtuner, allowing you to stream Internet radio right from within Puppy Linux; and Gxine, finally, has full-screen video playback!
Other things to note in Puppy Linux 4.2 are it's improved CUPS support (printing), enhanced boot-up and shutdown procedures, and the addition of more games.
Conclusion

Overall this is a solid major release for Puppy Linux. The Puppy Linux team has taken an already solid OS, continued to improve it, while keeping the image under 100MB. No easy feat! This is the first major release without Barry Kauler making the final decisions. In November 2008 Barry decided to "retire" from his front-line role as the leader of the Puppy Linux project. This is not to say that Barry will have no involvement in the future development of Puppy Linux but, at this point, he has decided to put the majority of his energy into other projects such as Woof: The "Puppy Builder". In his absence the Puppy Linux team has filled the void admirably and put forth a rock solid release that should keep Puppy Linux enthusiasts satisfied until the next major release, Puppy Linux 5.0.