12 Great Linux Themes for Mozilla Thunderbird... and More to Come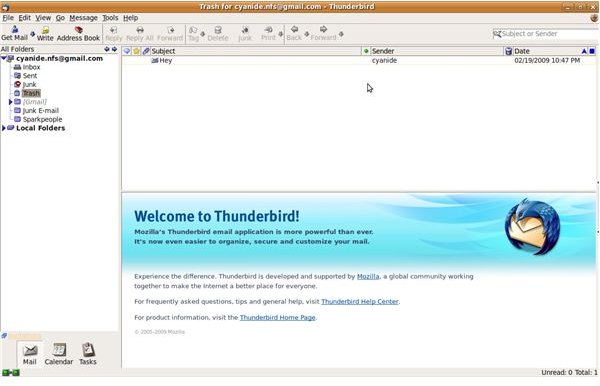 Introduction
Although Mozilla Thunderbird is an incredibly lean mail client, it is by no means bare-bones. And owing to the seriousness of the Mozilla team, the application looks and feels very slick. And although the default theme for Thunderbird is pretty attractive, enthusiasts have gone ahead and created some true masterpieces to skin Thunderbird. Whether you want large icons, dark backgrounds, pink colored toolbars, Apple-flavored themes or a very basic look, you will surely find something made for your need.
Installing these themes is pretty easy too. Just make your way to the Thunderbird addons site and select the Themes section. Once you've browsed around and found the theme you're looking for, just download it and save it. Now just open the Addons > Themes window from the Tools menu and drag the downloaded .jar file into it. It will install the theme and ask you for a restart of Thunderbird. Just select the theme you want to apply. A final restart is needed to apply that theme.
Minimalistic Themes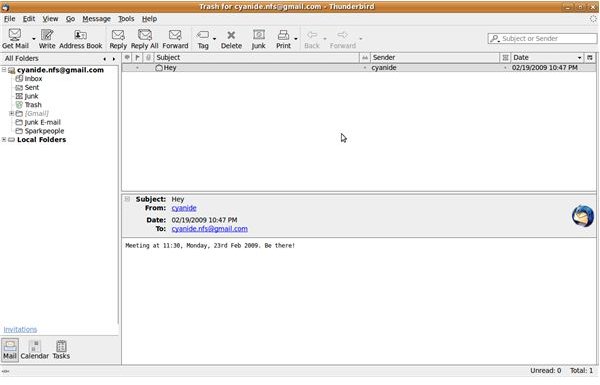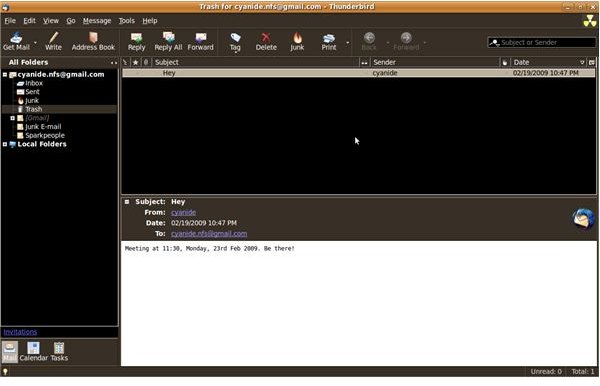 Littlebird, Whitehart TB and PitchDark
These themes are for fans of a bare-bones interface who prefer whitespace and minimalistic lines over large images and fancy icons. My favorite themes in this category would be Littlebird, Whitehart TB and PitchDark. For people who prefer a dark interface, PitchDark comes up as one of the best themes. For those who want an interface which feels like staring into a white-light, Whitehart TB is recommended. And finally, Littlebird is one of those which will work well for people who have small screens.
Stylish Themes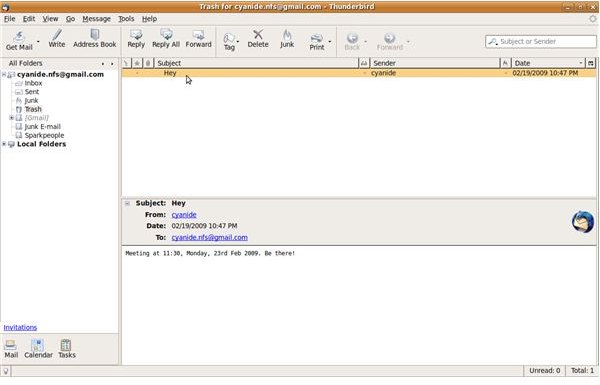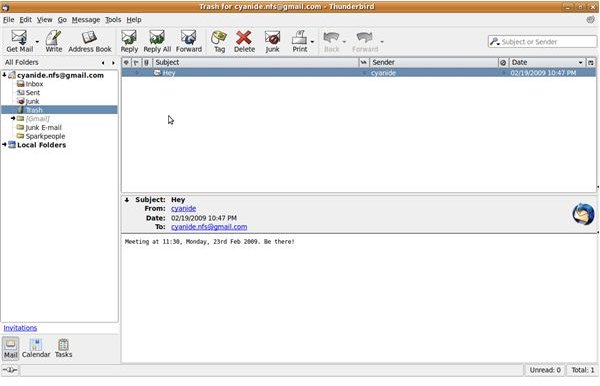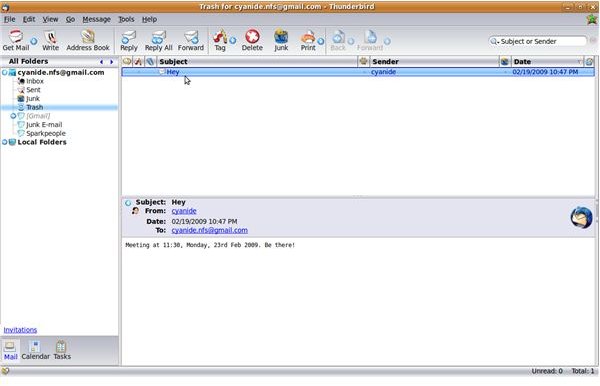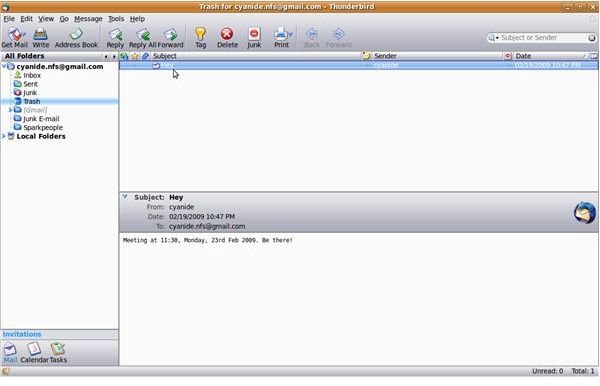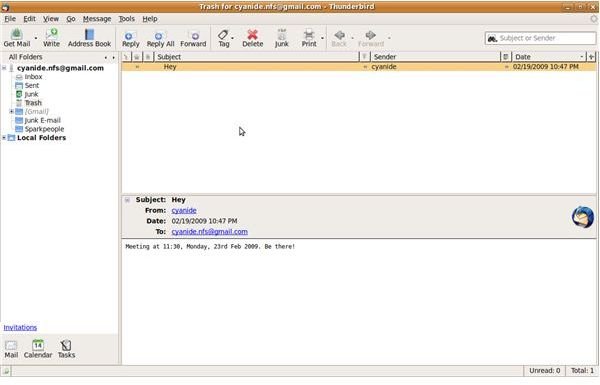 Cylence, Noia, Nuvola and more
These themes don't skimp on style and give Thunderbird a polished look and feel. For those of you who prefer shiny interfaces and beautiful gradients and backgrounds, these themes are tailor-made. I've attached images of some of the more stylish themes that you can find. Cylence is a basic modification of the default Thunderbird theme, whereas Doodle Plastik aims for a KDE-inspired look with its large icons and artwork. Noia 2.0 eXtreme is a scratch-made theme for Thunderbird which has big colorful icons and a stylish but understated look. My favorites in this category would be Nuvola TB and OxyBird with their clean and sober interfaces and beautiful icons.
Themes inspired by other platforms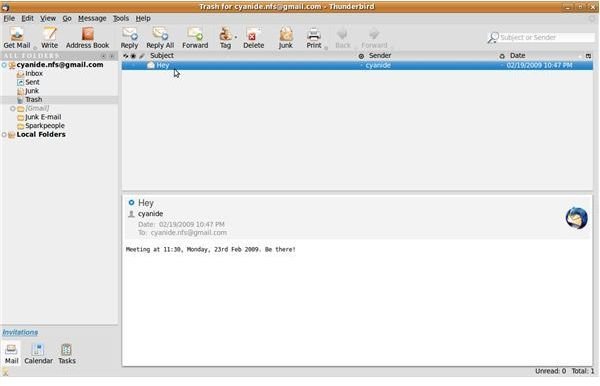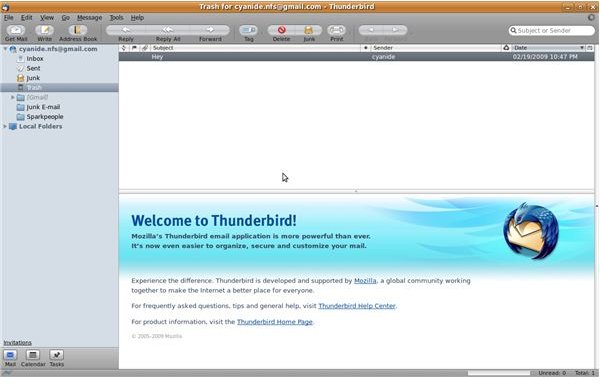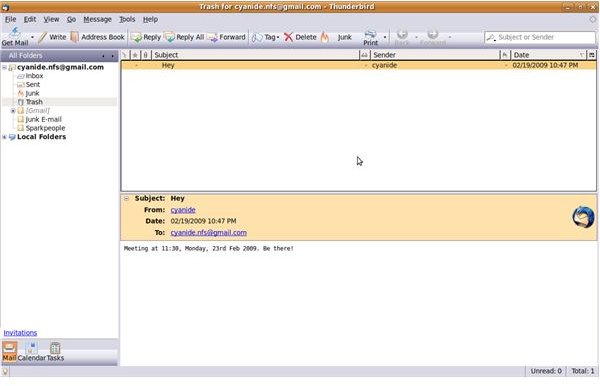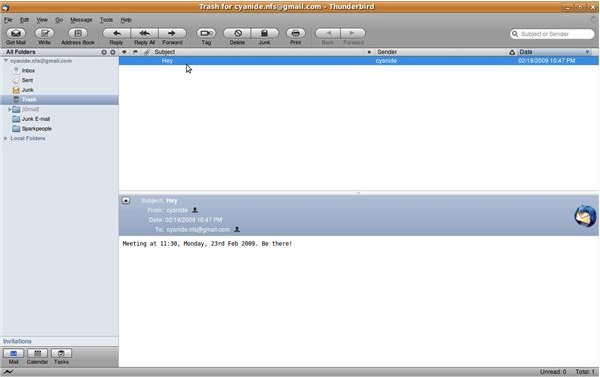 Silvermel, CuteBird, iLeopard and Outlook
If you're one of those people who skin their Windows/Linux computers to look like a Mac, or if you would rather have a graphite colored email client, Silvermel, ACE CuteBird (Blue / Graphite) and iLeopard Mail fit the bill perfectly. And if you're a fan of Microsoft Outlook's interface, the Outlook 2003 set of themes (Green / Silver / Blue) are just what you need.
Final Words
The themes listed here are just some of the ones available at Mozilla's site. And as time passes, these will get polished and new ones will be added. If you have a look in mind, chances are that one is available which looks just like what you want. So keep browsing the themes section and keep a watch out for new additions and updates.