Download and Install Thunderbird Add-ons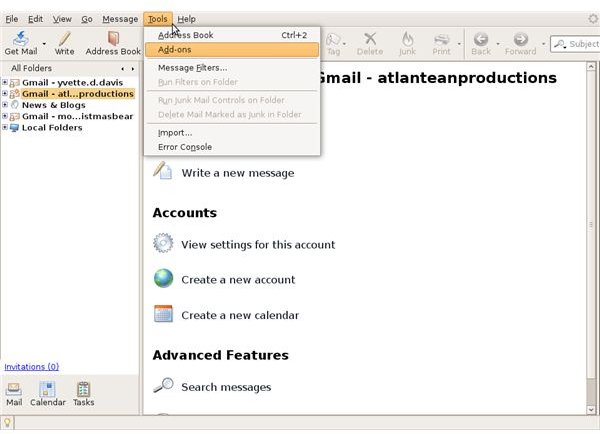 Email Add-ons
Thunderbird is open source, and has a huge community following. Because of that you'll find hundreds of add-ons for download. There are so many, we can't possibly review them all here, so I'll tell you about a few of my favorites, and show you how to find and install your own add-ons.
Finding and downloading add-ons is easy. Sorting through the available add-ons and finding the ones you want, is the difficult part. There are so many really good ones. Thankfully, there is no limit to the number of extensions you can add to Thunderbird.
Open Thunderbird.
Select Tools - > Add-ons from the menu bar. In the pop-up window, click the Extensions icon in the upper left, then click Get Extensions in the bottom right. Your web browser will open and you'll be taken to the Mozilla Thunderbird Extension web page.
If you're looking for an extension to perform a specific task, enter the search criteria in the search box, and select a category from the drop down menu, if applicable. You'll get the most results if you select all add-ons from the drop down.
Click the arrow to the right of the drop down menu.
To browse all available add-ons in a specific category, select from the menu on the left.
You can sort by most popular, highest rated, most recently updated, or view them all by using the menu on the right. Pay attention to ratings, and be sure to read any comments available about the add-ons you're considering. Some extensions are better than others and quality is usually reflected in in comments and ratings.
When you find the add-on you want, select Download Now.
Save File.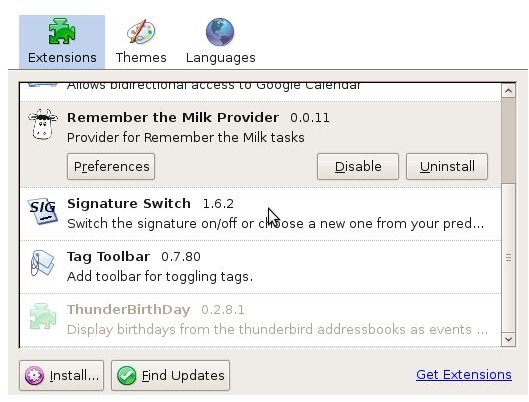 Installing Extensions
After you have your desired extensions download to your computer, you need to install them into Thunderbird.
Navigate to the folder in which you saved the file.
Open Thunderbird, if it's not already open and select Tools - > Add-ons from the menu. Left-click on the add-on file you just download.
Drag and drop the file in the Thunderbird Add-ons window. A software Installation window will appear. Click the Install Now button when it becomes fully visible.
The Add-ons window will switch to Installation view and ask you to restart Thunderbird.
If you're not doing anything vital, select Restart Thunderbird. If you're in the middle of something and restarting Tbird is inconvenient, you can close the window, and continue your work. Thunderbird will up date and finish the install the next time you restart.
Have fun, and explore the wide range of add-ons out there. You really can do a lot with Thunderbird Add-ons.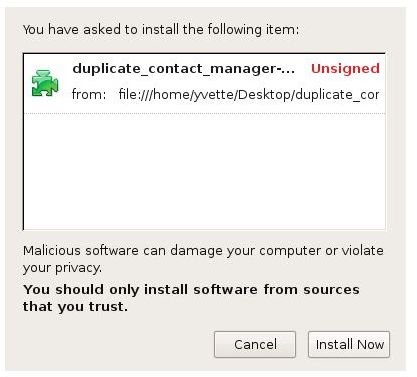 This post is part of the series: Thunderbird for Ubuntu Hardy Heron
In this series, we'll explore how to install and set up Thunderbird, find, install and configure add-ons, hacks & tips specific to Ubuntu Linux, and even how to develop and submit your own add-ons.