Most Popular Linux Distributions of 2011 - Choosing a Popular Distro: Debian, openSUSE or Fedora?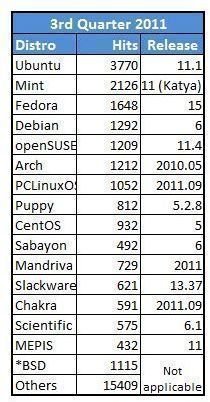 Introduction
Ubuntu, openSuSE, Mandriva, Fedora, Debian, distrowars, mine is better than yours. Newcomers, intermediate users, advanced users, kernel hackers, switchers from Windows, dual-booters, servers, workstations, desktops…
We have closed the 3rd quarter of 2011 with all these discussions continuously going on in the forums (to nowhere basically), but who is to decide for the Linux distros at the end? Of course the public is and here we have the results for the major Linux distributions.
The data has been compiled from Distrowatch as of July 1, 2011 and was based on average page hits per day for the specified period. This gives us the information about the popularity of the distributions.
Ubuntu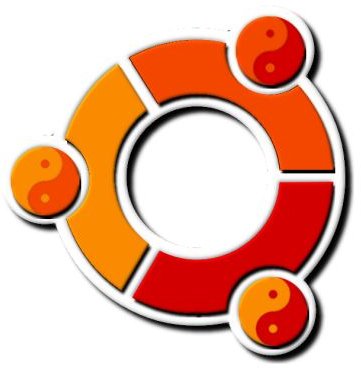 Ubuntu, the famous Debian based Linux distro, tops the list and (the numbers presented include all derivatives like Kubuntu, Fluxbuntu etc) which is not surprising. Since the first release Ubuntu is always taking its place in the top three. It's very easy to download, install and use. The download is one CD which is actually a Live CD, meaning that you do not need to install the system on your computer. Place the CD in your CD/DVD tray and boot your computer from the optical drive and you are ready for your Ubuntu experience. When the system runs from the CD, it does not make any changes to your system. However all the configuration's that you make while running the live CD are not applied and are not lost when you shut down your computer. The software installation and package management is fantastic, thanks to Debian package management system (apt: advanced package tool). Ubuntu is a community Linux distro, sponsored by Canonical. It is suitable for a wide range of users, from newcomers to advance users and there is also a server edition available. Ubuntu is released twice a year in April and October. The current stable version is 11.4. Users have the option to install Ubuntu inside their existing Windows installation just like any other program, or migrate their documents and settings thanks to the WUBI installer.
LinuxMint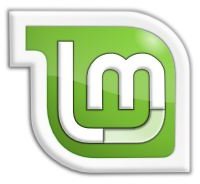 Linux Mint is a community driven popular Linux distro topping the third place in 2008 and the second place in 2010. At the beginning Linux Mint was Ubuntu with integrated multimedia codecs. The project's core competency is being too close to its community. You can make a request online and may see it adapted with the mainstream release. It has its own configuration tools to make users lives easier and compatible with Ubuntu. One more strong recommendation for the newcomers.
Fedora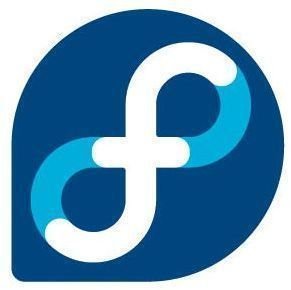 Fedora is one of the community Linux distributions sponsored by RedHat. The distribution is easy to download, install and use. The Anaconda graphical tool allows the user to easily install and configure their system. The package management is strong and deploying software is very easy, as the other popular Linux distros. Fedora has the option to embed SE Linux (SE stands for Security Enhanced) during the installation which adds to an already secure system. The distro can also be installed as a server. But this time it will not install graphical user interface by default. This is another recommended distro for the newcomers and pros.
Debian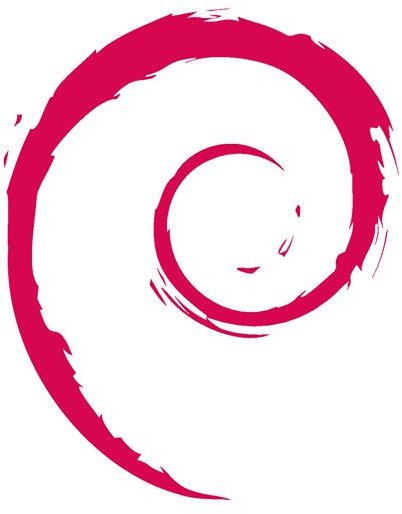 Debian is regarded as the mother of all community Linux distributions by some sources. It's history and development have taken on many streams, and as with the previous release, Debian developers have provided a graphical installation interface. Previously everything was done via the command line. However, switching the graphic installation needs a special command install GUI. Otherwise it will continue with a text-based install. Debian does not employ the latest software but rather the tested and stable ones. After the installation the system configuration is done with the making changes in the configuration files, which many of the newcomers find difficult. Therefore this popular Linux distro is considered to be more suitable for the intermediate level users or for the users who want to get a better understanding of the system.
openSUSE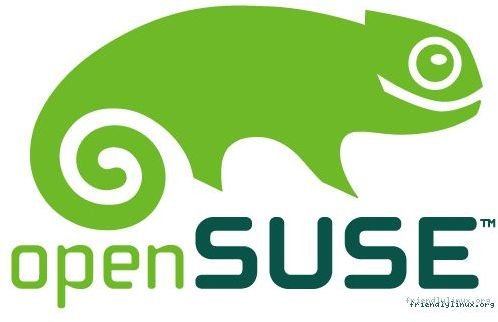 openSUSE another community Linux distribution sponsored by Novell takes the second place without surprise. OpenSUSE again is an easy install and use system. One of the competencies of the distribution is the graphical installation and configuration utility, called YaST (Yet Another Setup Tool). YaST allows the user to configure almost everything about their system; from printers, bluetooth devices, modem to partioning without going deep in the configuration files and editing them manually. OpenSUSE also has another application called AppArmor which is a security measure against online and offline threats. AppArmor manages policies for each application, which system resources can access a particular application. Software installation is done with YaST which is easy and powerful as Ubuntu. This is one of the Linux distros that newcomers can install. As well as for IT Pros to use to deploy their servers. OpenSUSE is released twice a year and comes in a DVD. OpenSUSE is also available in a box set containing a printed user guide, plus 90-days of installation support.
ArchLinux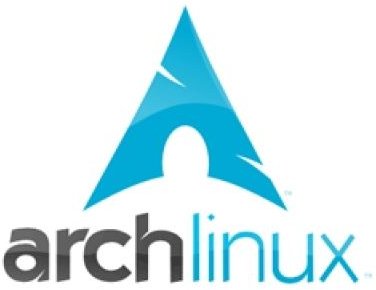 ArchLinux is another distribution that is focused on the low minimum system requirements. It's flexible and lightweight. It can be installed from either a CD or from an FTP server, but the system assumes a good working knowledge of Linux and command line. There's no graphical installer nor wizard, so users are let alone with the text configuration files. ArchLinux distinguishes itself from the other distributions since it's updated on a rolling basis, meaning that there are no particular releases. Every time you update your system through the package manager (called pacman), you are automatically updating your computer to the next and stable release and that's why you may be tricked to think that the current release may look outdated just by looking at the release name. Building packages are relatively easy and you can share your packages with the community via the Arch Linux User Repository.
PCLinuxOS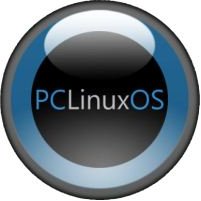 PCLinuxOs is a fork from Mandrake Linux. In the past Mandrake and Connectiva were two different distros. In April 2005 Mandrake acquired Connectiva, meaning that developers took Mandrake as the base and made an independent distribution. This distro is designed primarily for the newcomers to Linux and comes with a hybrid CD. Meaning that you can either utilize the live CD as one without making changes to your system or continue with the installation. The distribution does not come with proprietary drivers and they can be installed after a hard disk install. Again a recommended download for new Linux users.
Puppy Linux

PuppyLinux despite it's cute name, is a very handy popular Linux distribution especially for low end hardware. It has a small footprint, meaning that it does not use a big space with installation on your hard disk. As low as 93 MB are used. It can boot from a USB stick, CD or DVD media. This offers a faster computing experience, because of low system requirements. Like the other distributions the system is installed with office programs, browsers and image editors. Also with an additional software installation which has been made easy with Puppy software installer. We recommend this to users with older computers. We believe this is one of the distributions that will be beneficial for the users, since notebooks are becoming obsolete very quickly.
CentOS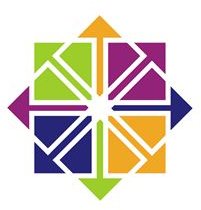 CentOS (Community ENTerprise Operating System) is again one of the community distributions. This is mainly geared towards the organizations and individuals who need enterprise class computing, but can achieve operations without commercial support. The name of the distribution also comes from this idea, it is Community ENTerprise Operating System. It's based on the RedHat system and the developers goal is to update the CentOS repository within 72 hours of the new fix upload by RedHat. However users should be aware that there is absolutely no link between RedHat, Fedora Project and CentOS. The distribution is totally independent. Commercial support is a work in progress and has not been announced yet. There is no predetermined release cycle because CentOS is a remake of RedHat and follows their releases.
Sabayon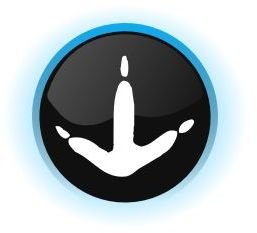 Sabayon Linux is a newcomer to our "Most Popular Linux Distributions" list. The Gentoo based distribution comes in two flavors: KDE and Gnome. The distribution is very easy for the newcomers to Linux and it has almost everything installed by default; even the necessary Firefox plugins. The system performance is high, the operating system is stable and everything is made readily available for the user, including the Sabayon menu item which takes the user to Sabayon-related websites for documentation, help, resources and shopping. The downsides that I'd like to mention is the annoying sound at bootup (you can disable this though) and the poor virtual machine performance. The current release is again remarkable with above-expectations hardware support.
Mandriva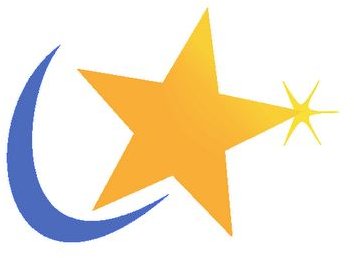 Mandriva is another distribution oriented towards the newcomers to the Linux world and can also be deployed as a server. Mandriva has three releases: One, Free, Powerpack and Flash. Mandriva Flash is for booting your system from your flash disk as the name implies. Mandriva One is like Ubuntu, which means in one CD you can test it as a live Linux distro, without any commitment of your hard disk or choose to install. Mandriva One includes proprietary drivers and browser plugins which makes it differ from the Free edition. Mandriva Free does not include any proprietary packages. Mandriva Powerpack is a commercial distribution and available through the sales channels. In addition to the commercial packages, it offers support and training. With the purchase, users gain access to the online Mandriva repositories for downloading new software. This is valid for one year which translates into two Mandriva releases. Mandriva has DrakConf, which is Mandriva's configuration tool. Within DrakConf users can customize their system to their system from mouse to networking. It's like openSuSE's YaST. Mandriva is one of the excellent distributions for the newcomers.
Slackware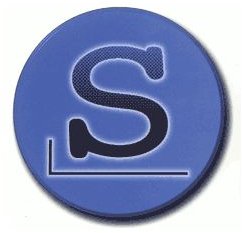 Slackware is possibly the oldest distribution in the Linux world. It dates back to 1993 and has a strong commitment to the UNIX principles. This distribution comes with 6 CD's and is available to download from the Slackware mirrors. Slackware is infinitely scalable and you can run a classical desktop or a huge server. However this flexibility comes with a price, this distribution leans toward the intermediate to advance users and involves a lot of tweaking the text files for your system configuration. If you want to get to grips with the UNIX operating system and want to understand the internal working of an operating system, then Slackware is one of your options.
Chakra Linux

Chakra Linux is the other new kid on the block.
The project aims a a fast, user-friendly and a powerful Linux distribution specially that uses KDE as the desktop environment and Plasma. Currently, Chakra is currently under heavy and active development, it features a graphical installer, automatic hardware configuration, and of course some more tools and extras. The distribution is based on Arch Linux.
Although the distribution is very young, it has gone through a successful development cycle to enter the top 15 list in Distrowatch. The community is small but active and friendly and the developers are mostly around, waiting your feedback.
If you have some time to try a Linux distribution, you can just install, try it and comment on it to help the developers.
Conclusion
The top distros that we handpicked from various Linux distributions. If your favorite one is not on the list, we believe that everybody is using a "cool" Linux distribution which suits their needs. We hope that we gave you a brief idea on each Linux distro and maybe helped you on your way.
Until next article, happy tuxing!