Best Linux Books - Learning the Basics of Linux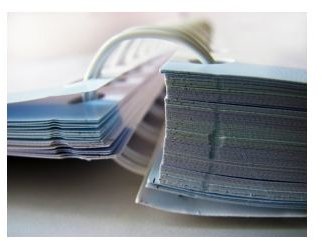 Introduction
There are many Linux books on the market. Some of them are excellent, others less so. It's difficult to wade through the selection to find one or two books which best meet your needs. I've found the books discussed in this article can help you, not only get started using Linux, but also improve your skill with the operating system. Best of all: you can find them at most online or bricks-and-mortar bookstores.
Making a Move
If you're moving to Linux from another operating system, like Windows, there are several books that can help make the move easier. One of the best is Moving to Linux by Marcel Gagne. It's aimed at the average user – someone who wants to work with a word processor or spreadsheet, who wants to surf the Web and send emails, and the like. Moving to Linux walks you through setting up Linux to help you carry out those tasks. And it does it in an easy to understand and non-technical fashion.
The book definitely doesn't treat the reader like the village idiot, but it assumes that you're new to Linux and don't want to become a guru; you just want to get things done. Gagne's writing style is interesting and engaging. After working through this book, you'll look at Linux in a new light.
Gagne has also written a couple of other books in a similar vein: Moving to the Linux Business Desktop and Moving to Ubuntu Linux. The former explains how to move a business to Linux, while the latter is described as "your first and best introduction to the hottest Linux distribution around". Both are worth a look.
Spring Forward
Another great book for the newcomer to Linux is Spring Into Linux by Janet Valde. Valde takes you on a tour of Linux right from the beginning: from choosing a distribution to setting up user accounts to using a graphical desktop. There are also chapters on how to download and install software, using productivity and Internet software, and working with multimedia files.
Valde doesn't shy away from slightly more technical topics. There's a chapter on using the command line, and another on shell scripting. She makes them easy to understand, too. This book is definitely a great starting point for someone who wants to dive into more advanced topics.
Coming Up
The next article in this series will look at a some books that will take you deeper into Linux. Even if you're not interested in becoming a guru, you might want to check these books out. You'll definitely learn something from them.
This post is part of the series: Books about Linux
While there's a lot of information floating around the Web about Linux, sometimes nothing beats a good book. And that's what this series of articles looks at. Some of the best printed and electronic books on Linux that will take you from zero to a higher level of expertise.