F-Spot Photo Management: Storing and Managing your Photo Collections in Linux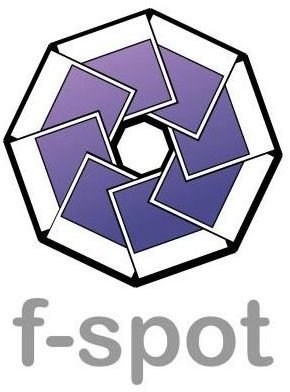 F-Spot: The Interface
Apple's iPhoto has fast become a standard template for photo management programs. Linux has three main photo management contenders - Shotwell, Picasa, and F-Spot. This review will take a look at F-Spot.
One of F-Spot's greatest assets is its simple and clean interface. All you are presented with is a side bar on the left of the window that shows different collections, and of course the photos. There's also a timeline widget at the top, which allows you to quickly get to photos from any point in time. The graph shows you the number of photos taken in that time period, and it's pretty useful for quickly jumping to all the photos from a certain event if you know roughly what time of which year it happened in.
When browsing, photos can be sorted by date added to the library or by tags. Tags are simply a way of organising photos by any category the user wishes. For instance, if a number of photos were of a pet, the tag "pets" could be added. Then, if at a later date more pictures were taken of a pet, the same tag could be applied, and all photos would be centrally searchable and coordinated. Many tags can be applied to a single photo, allowing the user to organise their photo collection any way they choose.
Another great feature about F-Spot its ability to import. While many programs are able to import photos directly from a folder on the hard drive, as well as from an attached digital camera. F-Spot is able to import photos from an unlikely source: such as a mobile phone or an iPod. F-Spot supports the most popular file formats, including .jpeg, .png and .svg, as well as uncompressed formats such as .tiff and .raw. This allows F-Spot to be a library of all your photos, and not just photos that come from certain sources.
F-Spot: Working with and Storing Photos
Similar to iPhoto, the number of photo enhancement options available from directly within F-Spot is impressive. Photos can be rotated, cropped, resized, and simple adjustments, such as red-eye reductioncan be done right from within F-Spot. In addition, users have the option of turning on something called 'versioning'. With versioning turned on, the original photo is not edited - all changes are made to a copy, so no matter what changes are made, the original file is still available.
A popular requirement of photo management seems to be photo sharing as well as viewing. F-Spot takes that seriously, and gives the user numerous sharing choices. As well as being able to export a library to a page of thumbnails or html, photos can be burned to a Photo CD, as well as uploaded to Flickr (in only a few clicks), 23, Picasa Web orSmugMug.
Another great feature is that metadata is written to image files. What this means to the user is that should something go wrong, all the tagging and metadata information for those photos is stored in a proprietary database, as is used by iPhoto and other closed-source programs.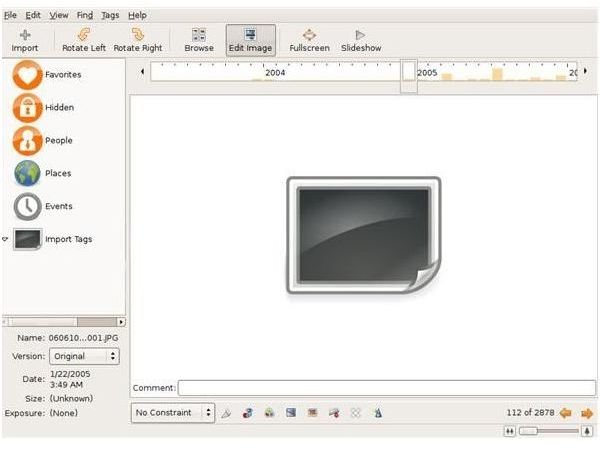 Overall, F-Spot is a great example of a well executed application. Its critics could call it an iPhoto clone but the fact remains that F-Spot is an extremely capable application for dealing with a library of photos. Aside from a few minor annoyances here and there, F-Spot gets the job done, and does it in a intuitive and stylish way.