How To Install Google Desktop For Linux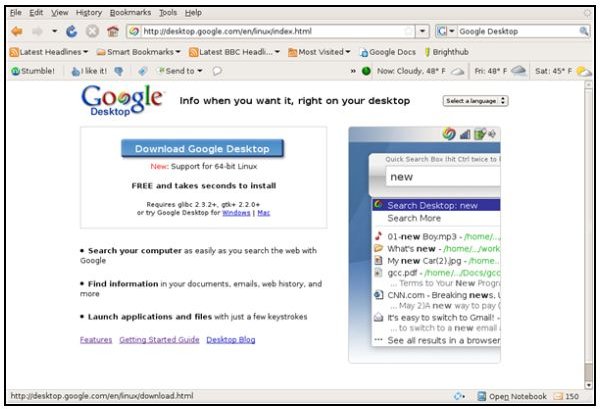 Google Desktop for Linux gives you the ability to search every file on your computer almost instantly. By creating an index of every file on your system and updating that index every time there is a change, you can find exactly what you're looking for in seconds, instead of minutes. Google Desktop also saves an image of your files, so if you accidentally delete a file or something important gets corrupted, you may be able to restore it from the index.
Installing Google Desktop for Linux
Installing Google Desktop for Linux is easy, and only takes a few minutes.There are two ways to install Google Desktop on your Linux system. This article covers installation from the Google website.
Test install was done on Ubuntu 8.04, Hardy Heron with the latest daily update.
1. Start by surfing to https://googledesktop.blogspot.com/
2. Click the big blue Download Google Desktop button.
3. Select the correct version of Google Desktop based on the Linux distro you're using. You can also choose to to download and install Desktop through the Google Repositories. We'll cover this in detail in a future article.
4. Read the TOS and select Accept and Install.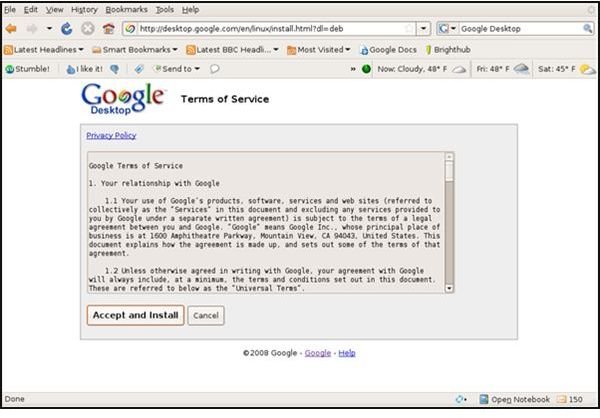 5. Confirm your download by selecting Save File in the download window. The download takes approximately 2 seconds.
6. Find the install package on your desktop, or where ever your system places downloads.
7. Install the package with your favorite package installer program.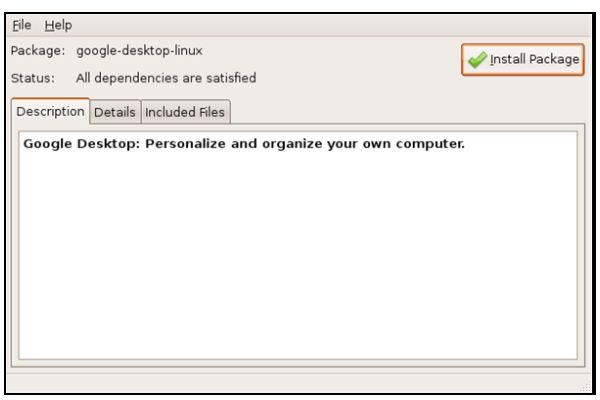 8. Configure Google Desktop by selecting Applications - > Google Desktop - > Google Desktop Preferences.
9. Access Google Desktop by selecting Applications - > Google Desktop - > Google Desktop.
That's it. Google Desktop is now installed and ready to help you keep track of even the largest hard drive. We'll talk about setting preferences and getting started with Google Desktop in part 2 of this series, Google Desktop for Linux.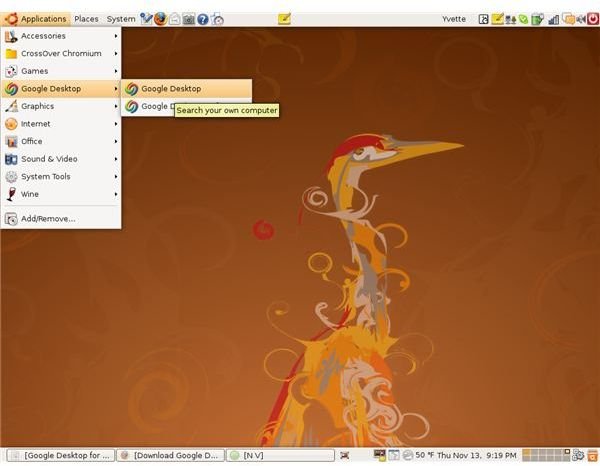 This post is part of the series: Google Desktop for Linux
Using Indexing technology Google Desktop keeps track of the contents of your hard drive so you can find what you need, when you need it. Learn all you need to know to effectively search your files, email, video, and web history quickly and easily.