Puppy Linux 4.1 Distribution Overview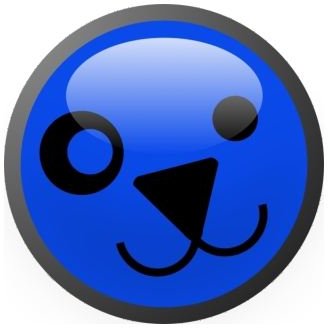 Puppy Linux 4.1
Don't let the name fool you. Puppy Linux is one solid and robust Linux-based operating system that packs an extensive collection of pre-loaded applications within it's distribution. What is most impressive about Puppy Linux 4.1 is its size: at less than 100 MB, it is one of the smallest distributions available, designed for every user, at any level.
While there are a handful of other Linux-based distributions weighing in at less than 100 MB, most fail to provide end users with a comprehensive collection of truly useful applications. This has always been the goal for Puppy Linux. Since its introduction in June of 2003, it's creator, Barry Kauler, has stood by his specific set of goals for Puppy Linux.
He designed Puppy Linux to load fast, regardless of the computer's age and technology; possess a complete list of daily applications, which included a browser, word processor, spreadsheet, and other valuable applications; load entirely on the computer's memory; load and boot from a USB flash drive or CD; and still be extremely easy to use by anyone, including new inexperienced Linux users.
Five years later, Barry Kauler still delivers on his goals, making Puppy Linux better than ever and still keeping it at under 100 MB. With such accomplishments comes one of the easiest, fastest, and most complete Linux-based operating system of its size. Unlike many other minuscule distributions that require some Linux knowledge to enhance, modify and upgrade or expand, Puppy Linux includes its own set of user friendly tools and wizards to accomplish the task. From setup wizards designed to assist you with a variety of configurations to the Puppy Package Manager for the installation of additional applications, Puppy Linux is sure to please every user level: from beginners to pros.
Getting Started With Puppy Linux 4.1
Because of its design, Puppy Linux is ideal for any computer system, regardless of its age and architecture: essentially, just about any computer, including original Pentium processor based PCs, will do. With that in mind, you can focus your primary efforts on obtaining the distribution, which can be obtained from a number of web sites and mirrors. Puppy Linux has two official sites: www.puppylinux.com and www.puppylinux.org. The latter provides more information and links, making it my recommended starting point.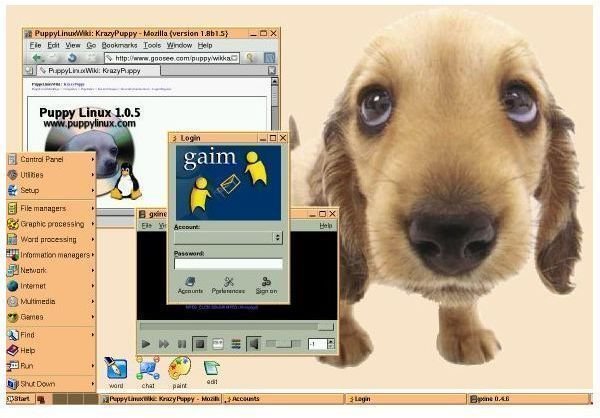 The "Download" link on the Puppy Linux website located at www.puppylinux.org, offers official releases of the distribution alongside Puplets and additional software. Puplets are customized versions of official releases that are shared by its creators. They are highly customized and often themed for specific uses. While they are "neat" and often useful, this makes for a bloated version of the original versions, sometimes by as much as 3 times its original size. For this reason it is best to download the official release in its original version. This will also allow users to get better acquainted with the product and eventually inspire you to make your own customization and modifications to Puppy Linux.
The downloads are ISO files that require users to burn their own CDs for installation. While this may appear to sound complex, it is quite simple and will be covered in more detail in another part of this multi-part series. But if downloading and CD burning is not your thing at this time, there is also the option of buying a CD with the distribution ready to go from Puppy Linux directly. But you must go to www.puppylinux.com to purchase the CD for a mere $9.00, making this a very affordable alternative. But whatever method you choose will result in the acquisition and the very first step of your Puppy Linux journey.
In the next article, I will show you how to choose the right PC for the installation.