Instructions on Installing GIMP on Windows, OSX and Linux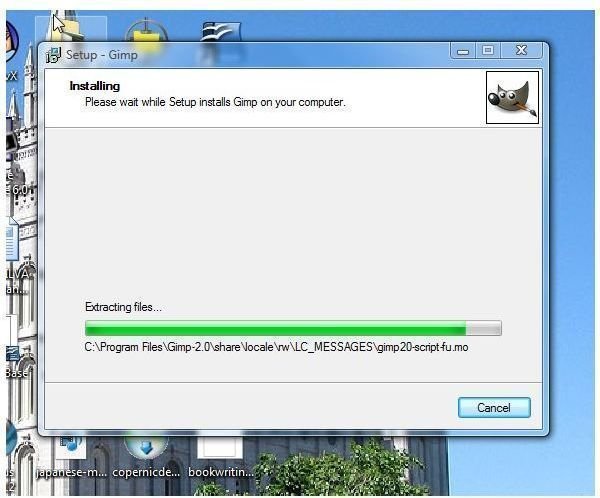 GIMP
GIMP, the GNU image manipulation program, is basically the open source version of Adobe Photoshop. The latest version is currently version 2.6.2. This is a very robust image editing program that allows even the beginner to do some pretty amazing tricks. This article focuses on installing this software on both the Windows and Linux platforms.
Since it is an open source piece of software, GIMP does not provide a windows installer. However, Jernej Simoncic created an installer that will work with Windows. Here is the link through Sourceforge:
https://sourceforge.net/project/downloading.php?groupname=gimp-win&filename=gimp-2.6.2-i686-setup.exe&use_mirror=internap
I downloaded and installed GIMP on my Vista machine without any issues. GIMP for Windows is only available from Windows 2000 on. If you still have Windows 98 or 98SE, I hate to tell you this, but it's time to move on.
The installer is straightforward and only took about 2 minutes to complete. I ran the program without changing my system to "XP Compatibility mode" and it gave me no problem at all. You can also uninstall this program using the 'uninstall a program' within Windows.
GIMP for OSX is available for Tiger as well as Leopard. Remember that if you are not sure which version you have, just check the "about this Mac" on the menu bar and you can see which OSX you own. For GIMP, you must have the following:
1. OSX Tiger version 10.4.11
2. OSX Leopard Version 10.5.3 or higher.
The Linux installation procedure in most cases is non-existent. Most of the Linux distributions already have GIMP preinstalled when you install the distribution. If, for some reason, your distribution of Linux does not already have GIMP installed, you have several options.
1.Go to www.GIMP.org/downloads. Here you will find installation instructions based on what version of Linux you have, whether it's Ubuntu, openSUSE, Fedora or Mandriva.
2.If your Linux distribution is compatible with the CNR software repository, you just type in 'GIMP' in the search bar and you can do a one click install.
3.Another place to look is the Package Manager program that your distribution uses. Synaptic and APT should have GIMP as an optional install.
I have also created a review of the features of this great program that can be found HERE.
If you have any questions on installation of running of this program, I have attached a link to a large and very useful help file for GIMP. These files can be found through SourceForge.
https://sourceforge.net/project/downloading.php?groupname=gimp-win&filename=gimp-help-2-2.4.0-eng-setup.exe&use_mirror=superb-east
Enjoy this great program, I know I have.