Buying a Linux Laptop: Where you can find the best Linux-powered laptops?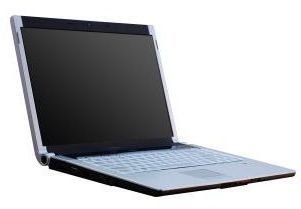 Introduction
All of the computers in my house, aside from a server, are wifi-capable laptops. I find using a laptop to be quite convenient, and I can do just about everything with one that I did with a desktop computer. The main difference is that I can use my laptops anywhere in my house, on my deck or porch.
Until recently there were only a few places from which you could buy a Linux-powered laptop. Now, while you can't get one at most electronics or computer stores, there are a number of options available to you.
Going Retail
Laptops come in all sizes. This is true for ones that are powered by Linux, too. When you need power and if you're not on a budget, check out Emperor Linux. The company sells what it calls "professional grade Linux laptops." They're powerful, but pricey: between $1,400 and $5,400 (USD). You'll get a brand-name laptop – like Panasonic, Sony, or Lenovo – and you can choose the Linux distribution that you want.
Slightly cheaper, but no less useful, are the Linux laptops from Dell, System 76, and ZaReason. Even when you customize the systems, the prices can be reasonable. The notebooks from these companies run Ubuntu, but with ZaReason you can specify the variant of Ubuntu that you want – Ubuntu, Kubuntu, or Edubuntu.
If you want to go smaller, you can pick up the Eee PC, and the Acer Aspire One.
You can find a long list of Linux-powered laptop resellers here.
Do It Yourself
If you have an old (or not-so-old) Windows-powered laptop lying around, you can try installing Linux on it. A newer distribution should install pretty smoothly on laptops that were made in the last five years or so. But you'll probably run into at least one hardware problem. That problem might be severe, or it might just be an annoyance. The hardware that will give you the most problems are usually the wireless card, the sound card, the video adapter, and the modem. Why? Because drivers aren't available for all of these devices, and the various Linux developers working on them haven't yet been able to create drivers for them.
That's where a Live CD can come to the rescue, and help you troubleshoot problems. With a Live CD, Linux literally runs off of a CD. Nothing is installed. It's a great way to test out Linux, and not worrying how your computer may react to a new OS platform.
I've always had good luck mating ThinkPads with Ubuntu. You can usually find reasonably priced ThinkPads on eBay or on your local Craigslist.
But if you have another laptop and want to use another distro, then you can find out more at Linux on Laptops or TuxMobil. You can also check to see whether your hardware is compatible with Linux at the Hardware Compatibility List and the Compatibility Database Web sites.