What is the Best Linux Operating System for Beginners - If You're a Newbie to Linux Try These Good Introductory Choices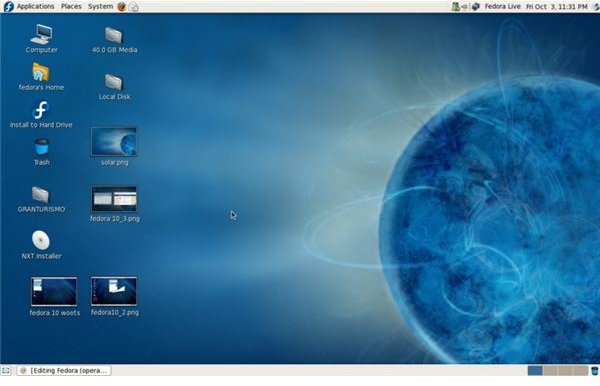 Ubuntu
This is arguably the most popular version of Linux today in terms of the number of users. It's one of the closest systems to Windows in every day use, and can even copy across bookmarks and wallpaper so that you feel more at home.
The system is free and the company producing Ubuntu makes its money through charging for support. However, its popularity means you won't have that much trouble getting help elsewhere.
You can run the system straight from a CD without having to install it, which makes it good for trying out. You can order a free CD from the site, download the files and burn them yourself, or buy it for $19.99 from Best Buy (this price includes 60 days free support).
Freespire
This system is also free. It's based on Ubuntu, but comes with a built-in link to download additional programs. The most popular feature of Freespire is that it automatically retrieves plug-ins (such as Flash and Adobe Acrobat) and codecs for media files, meaning you should have much less trouble using multimedia content.
Xandros Home Edition
This distribution is not popular with many hardcore Linux users because it doesn't have as many advanced functions as rivals. However, it's seen by some as a good option for people switching from Windows for the first time as the look and feel is very similar.
It comes in a basic edition ($39.99) and a premium edition ($79.99). The latter includes security software, more advanced music features, and the ability to run some common Microsoft programs including Office. Both versions are available as a free 30 day trial.
https://www.xandros.com/products/home.html
Fedora
This is reportedly the system used by Linus Torvaldes, who created the Linux kernel which is at the heart of every Linux-based operating system. It comes with the Firefox browser and the OpenOffice system, an open source alternative to Microsoft Office.
Another Fedora feature is the ability to run the system directly from a USB drive, meaning that if you find you like it, you can run it on pretty much any computer.
>» Choosing The Best Linux Distribution For Your Needs
>» Which is the Best Linux Desktop Distribution?
>» Michele's Top Article List for the Linux Channel in September 2008
Images