Ubuntu for Tablets and Phones From Canonical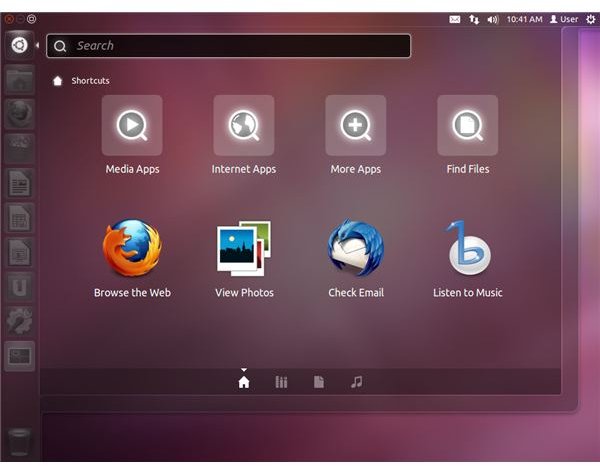 For some it came as something as a shock, but for anyone paying particularly close attention to the recent developments within the operating system over the past couple of years, the announcement from Ubuntu developers Canonical that they are planning to release tablet and mobile phone versions of the popular Linux distribution should have come as no surprise.
But what could Ubuntu bring to the mobile phone and tablet market that isn't already provided by Apple, RIM and Android? Surely there is already one very strong Linux based mobile OS in the shape of Android already, perhaps negating the need for such a move?
Regardless of what you think about Canonical's motivation for this expansion, the fact remains that they have established a full roadmap to getting the Ubuntu onto phones, tablets, set-top boxes/media centers and even TVs by 2014.
It seems that the only thing that can stop them is a lack of partners – or a lack of interest…
Why Ubuntu Suits Tablets and Phones
As far as Canonical is concerned, their Linux distribution is ideal for all manner of different devices. This is of course true of all Linux distros, but Canonical is one of the few development teams to focus on multiple hardware types. Usually developers focus on a single device, typically standard computers but occasionally routers and web servers.
Canonical has proved over the past few years with the standard releases of Ubuntu and those designed for netbooks that there is a market for their operating system on different devices, and with the Unity user interface they have a new touch-based system for users to interact with Ubuntu without resorting to a traditional mouse and keyboard combo.
Additionally, the release of the Ubuntu Software Center has also signposted the recent Canonical announcement; this tool allows users to quickly find and install software for Ubuntu without resorting to the potentially confusing Synaptic Package Manager. Basically, it's an app store.
In truth, beyond these two developments, Ubuntu is no more suited to phones and tablets than any other distro. Yet Canonical is the only Linux developer ones looking to challenge Apple, RIM, Google and Microsoft for a position in the mobile market.
Canonical Has Seen the Future: It is Ubuntu Shaped
The full impact of Canonical's intentions doesn't really hit home until you see the quotes from their founder Mark Shuttleworth. According to the roadmap, partnerships with established hardware manufacturers will give Ubuntu a foothold into the mobile phone and tablet market, and by as soon as 2014 the platform will be available on phones, slates, set-top boxes and media centers and even TVs.
It's a lofty ambition; one that Canonical clearly feels is realistic. Could we be seeing an ubiquitous Ubuntu in the near future? Linux fans would no doubt love to see open source wonderment infringing into the territories traditionally dominated by big names, and by offering Ubuntu as an operating system on a wide selection of entertainment devices, Canonical is able to help hardware manufacturers cut costs on their own operating system development, regularly a poor aspect of many TVs and media centers.
The idea of a single operating system being so widely available is somewhat anathema to hardcore Linux users however, and with the previous "Windowsization" of Ubuntu over the years – even the context menu offers options in the same order as Microsoft's operating system – there are many long-term Linux users that feel that this sort of widespread distribution could be damaging to Ubuntu and the open source movement as a whole.
After all, isn't it important to get the basics right first?
Shouldn't Canonical Focus on Desktops?
As successful as Ubuntu is as a desktop and laptop operating system, it isn't that successful. A quick check of https://distrowatch.com/ reveals that Ubuntu is currently the second most popular distro after Mint; Ubuntu has previously been the most successful option for newcomers to open source computing for quite some time.
While the drop into second place shouldn't be seen as a disaster, it nevertheless raises some interesting questions. The introduction of the Unity interface was seen as a disaster by many users, while others have questioned just how far the OS needs to go to replicate Windows. After all, while imitation might be the sincerest form of flattery, Ubuntu is still a fringe operating system, with all Linux systems combined accounting for just 1% of devices that are currently connected to the web according to the figures collated by www.netmarketshare.com – and this doesn't include the Linux distro that is currently dominating the world of mobile phones, Android.
However, despite these figures, the emerging markets of central Asia, Africa and South America make an ideal target for the tablet and mobile phone version of Linux Ubuntu. Android and iOS have already experienced problems penetrating these zones thanks to high hardware production costs, and with Microsoft yet to release a tablet OS and Windows Phone officially unavailable in these areas until late 2011, this gives Canonical the opportunity to enter these markets on a much more level playing field than if their initial aim was to wrestle control from the big hitters at home and in Europe.
References