Coolest and Best Linux Ready Gifts for the Holidays
I Love Linux
There's no doubt about it, if you are reading this you are probably a very devoted Linux user or the person whom you want to send a gift is a Linux geek. So you've decided to gift someone (probably very special) with something Linux related? Let me tell you that in our open source world, anything which you can imagine is available. From Ubuntu shaped cakes to Tux shaped cookies, from high-end laptops to Linux compatible graphics cards, almost everything can be bought online. All you need is some patience and some time (to search for the products on a search engine).
If you want to speed up the process and skip the searching, read on.
Compatible Hardware
Keep in mind that most modern hardware works well with Linux. In fact, Ubuntu or Fedora has never failed to detect any of my PC hardware. Even the proprietary graphics driver and the wireless drivers installed with a breeze. However, you may not be as lucky as I have been. Therefore it is recommended to search for Linux compatible hardware before you plan on making a purchase. Many sites on the internet maintain a list of computer hardware which is compatible with a particular Linux variant. Ubuntu has a hardware certification program which lists Ubuntu certified or 100% compatible hardware.
At present, there are more than 90 certified Dell laptops (including models from the Inspiron and Latitude series). Besides Dell, the website lists servers from IBM and Intel, products from Toshiba, Asus, Acer, Wipro, HCL, HP, Sun and many others. Find out more from the official website.
You must also check out H-node, which maintains a list of hardware compatible with Linux. This was previously maintained by the FSF on their website but now the information has been moved to H-node.
Besides this, OpenSUSE, Mandriva and RedHat maintain lists of compatible hardware. I'm quite sure you'll find what you need.
Fully Compatible Laptops
Many companies sell manufactured hardware pre-installed with Linux. As such, you can consider their hardware to be fully compatible with Linux. Manufacturers like Dell and System76 sell pre-installed Ubuntu hardware. Both Dell and System76 have beautiful laptops pre-installed with Ubuntu. Some other manufacturers include EmperorLinux, Linux Certified, LinPC, Think Penguin, Zareason.
If you have loads of money to spend on a gift and like vintage items, you should take a look at the Ubuntu powered steam-punk laptop.
Commercial/Proprietary Software and Games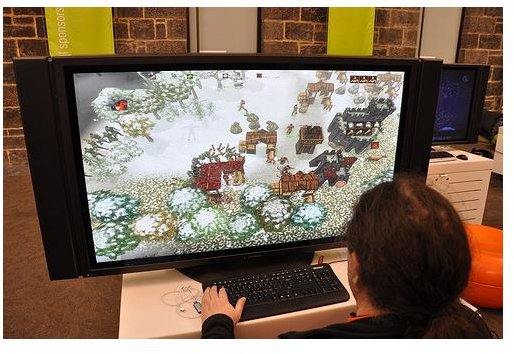 Linux has evolved greatly as a platform and just like Open Source software, various high-quality proprietary software is available for the system. If you are using Ubuntu, many of them are available for purchase from the Ubuntu Software Center. These software are also available for purchase from the developer's website and many of these websites allow you to buy gift tokens for friends and family. You can either buy the software directly but I would advise you to buy a gift token if available. For instance, the Humble Indie Bundle games occasionally release a set of games which are available for gift purchase. Some excellent commercial games are available for Linux among which my personal favorites include World of Goo, Steel Storm, Penumbra, Braid, Doom 3, Machinarium and many others.
Linux also has a wide range of commercial software from simple utility based programs to professional audio-video editing software , some of the best include Autodesk Softimage, Houdini, MARI, Fluendo Media Center, NUKE, Fluendo DVD Player.
There are many sites which list commercial software. Check out Lin-App.com if you want to buy proprietary software.
Goodies!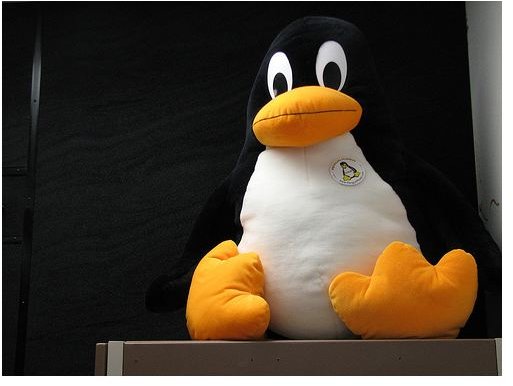 If you are a Linux user, you've just got to love a stuffed penguin. If gifting hardware or commercial software to friends is not your thing, you might want to check out the tons of cool goodies that are available throughout the internet (Canonical store, FSF store, eBay and the like). Let's look at some of the best things you could gift:
That's About it!
That's basically all I can tell you right now. If you are going to buy hardware, go through the certified lists carefully before making a purchase. System76 laptops are quite good, so you may consider giving your friend one of those. If nothing else, a T-shirt with a web comic, screaming "I'm a geek!", is usually a good gift.
References