Is There an Alternative to iCloud for Linux?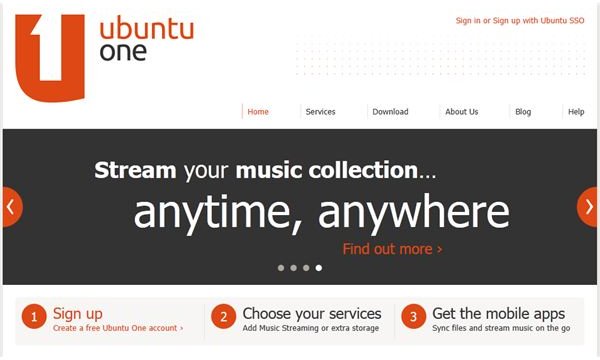 You've probably come across a lot of talk about the new iCloud online storage and synchronization system that is being rolled out to owners of Macs and iOS devices in 2011, and wondered if something similar was available for Linux – or even wondered if a Linux user could access iCloud.
As things stand at present, iCloud is only available to Mac OS X users and Windows Vista/7 users on an Apple network, meaning that the options for access iCloud on Linux are limited at present. While there is a chance that this might change in future, don't think that any of this means that Linux users don't have access to any cloud storage solutions. Several are available, each offering many of the same types of synchronization options as iCloud.
Whether you run an Android phone or an iPhone, you should be able to begin syncing data between your computer and phone via the cloud with one of these solutions. Note before you sign up to any of these services with a mobile device that you will need to keep an eye on your data use as it could prove expensive.
Ubuntu One
Probably the most obvious choice for Ubuntu Linux users is Ubuntu One, the cloud storage system that comes pre-installed with the latest version of the popular open source distribution.
Ubuntu One has an interesting selection of support options – as well as Ubuntu, it can be used with Android, iPhone and iPad, Firefox and even Facebook!
Different options are available: Ubuntu One Free offers file sync between Ubuntu and Android devices, and access to your account via the Ubuntu One website. Contact sync between your computer and the website is also available, with Android still to be added.
Meanwhile the Music Streaming option offers 20 Gb of storage for $3.99 per month or $39.99 per year, and is designed for use with Android devices, iPhones or iPads. The Android option also offers a "Listen Offline" mode.
You can find out more about Ubuntu One by visiting the website, one.ubuntu.com.
HomePipe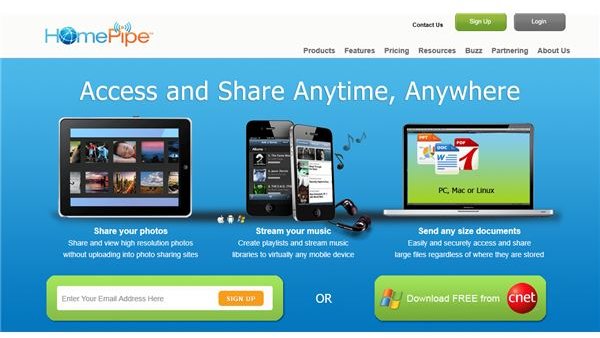 If you're looking for an iCloud-esque solution that can be accessed via any popular mobile device or computer platform, HomePipe might just be the storage app for you.
As well as being compatible with Linux, HomePipe can be run on Windows or Mac OS X, and shared data can be accessed on iPhone, Android and Windows Phone 7. Different pricing options are available from the free single user limited to 10 uses per month and the $23.99 per year option with unlimited use up to the group and enterprise versions.
Where HomePipe differs from other cloud storage solutions however, is that the storage doesn't exclusively take place in the cloud; instead, data is stored on your computer and "piped" to you mobile device.
Visit www.homepipe.net to sign up to this exciting cloud service.
Dropbox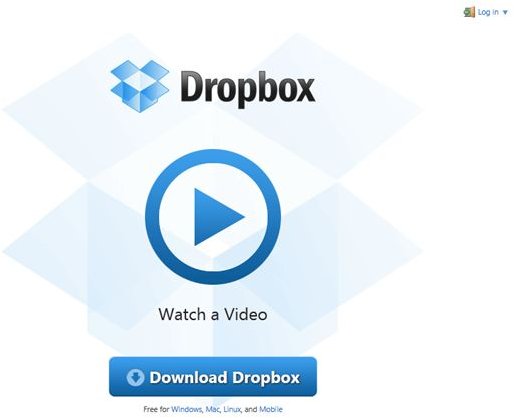 A popular option for cloud storage with a free and premium option is Dropbox, which can be downloaded for Linux via www.dropbox.com/downloading?os=lnx. Using Dropbox is quite simple – after installation you can open the app, sign up for an account and choose between the free 2 GB, $9.99 per month 50 Gb or $19.99 100 Gb storage options (there is also a 350+ Gb option for corporate or large scale use).
The main difference between Dropbox and HomePipe, Ubuntu One or iCloud itself is that it is limited to files and folders. You can use the system to synchronize specific files and file types but emails, contacts and calendar data cannot be synched between devices with this solution.
This shouldn't be seen as a disadvantage however. Instead, Dropbox offers cloud storage that everyone can use without being distracted by the various bells and whistles of the synchronization offered by the other solutions here. Official and unofficial Dropbox clients can be found for iPhone, Android and Windows Phone devices.
Which Option is for Me?
As you can see, these are all great solutions and suitable alternatives to iCloud. While Ubuntu One is the only option tailored for Linux owners, HomePipe is the choice that would probably offer the best experience as it supports more mobile options than Ubuntu One.
If you prefer to keep things simple with cloud storage, your best option is to select Dropbox, apps for which can be found for any mobile platform.
One thing is for sure however: the current move towards cloud computing and synching between online storage devices can only be a benefit for everyone, so don't be surprised if you find more iCloud-style options appearing for Linux distros over the coming months.
References
Screenshots by author.
Author's own experience.