Setting Up a Linux Network Fax Server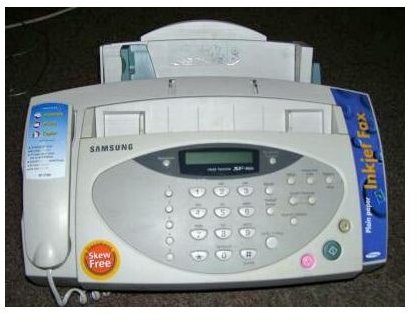 Before emailing became popular, most business documents were sent and received by fax, or facsimile, a method for converting printed documents into data, sending them through a telephone line and then printing them out at the other end. Throughout the 1980s and 1990s, this method of communication was popular for many different tasks, from applying for jobs or university courses to financial transactions.
Times have of course changed, and the majority of faxing is done via email. A document is scanned – typically into PDF format – and then emailed to the recipient, where they can then open the attachment and print it if necessary. If the sender has a fax machine, the data is collected by a fax server which will then be able to print out the data. This system is now much more widely used than the traditional fax machine to fax machine arrangement.
While setting up a fax server in Windows is likely to cost you quite a bit of money, performing the same task in an open source system such as Linux Ubuntu will allow you to concentrate expenditure on hardware rather than software. This means it's free to set up a Linux network fax server!
Surely Everyone Uses Email These Days?
It might come as some surprise to you that faxing documents still takes place, but despite the proliferation of the Internet there are still businesses that rely on traditional fax machines rather than email. These might be small businesses in rural areas where no Internet connection has been made available, or they might be far-flung outposts of multinational corporations operating in developing markets.
Meanwhile, companies such as HP provide fax functionality as part of their business range of all-in-one printer/scanners.
The beauty of using a fax server, however, is that it takes advantage of email to distribute the message to the intended recipient. If the faxed document is being sent to the network where the fax system is based (the fax server will allow a telephone number to be assigned) then the document (converted by the fax server into PDF format) will be routed to the recipient who can then decide whether or not they wish to print it out.
Meanwhile, the fax server software can be used to send faxes to standard fax machines, thanks to a client application. As we've seen this can be done via a Windows, Mac OS X or Linux machine, with plenty of client options available for each platform.
How to Setup a Fax Server in Ubuntu
While solutions exist for other Linux distros, we're going to use the popular Ubuntu distro as an example. We're going to use the HylaFAX fax server software which can be downloaded and installed as a package via Synaptic. Best of all, this software can be used with Linux, Windows and Mac OS X clients, making it a great all-round solution for any computer with a suitable fax modem.
Before starting, you should check that your Linux box has a working fax modem. This is done by opening the Terminal (Applications > Accessories) and entering:
hyla% cu -l ttyf2
The "Connected" response should appear, so enter:
at+fclass=?
Here, you require an output of 1, 2 or 2.0, which are all suitable for facsimile data use. With a favorable outcome, the next step is to install and configure HylaFAX
Begin by opening System > Administration > Synaptic Package Manager and searching for "hylafax"; in the results list, right-click to Mark for installation and Apply – this will download and install the server software.
Configuration options set by default should be OK for your HylaFAX installation, but before you make the server available to users you will need to run the faxsetup script.
In the Terminal, enter:
sudo faxsetup
You will be prompted to enter your password, and then follow the on-screen prompts, which will include instructing HyleFAX to configure a modem.
After that, you should be all done; you will need to set up suitable client software for the computers that you are planning on faxing from, but you can test your fax server by creating a short document in your word processor and selecting File > Print – a new printer option of Fax should be available for you to select and print to.
Various fax clients for Linux are available – the best choices can be found in the Ubuntu Software Center (via the Applications menu), where you will see Efax-gtk and Gfax Facsimile Program listed. Each of these can be easily installed in Ubuntu and used to connect to your new fax server and send and receive faxes!
References
Image credit: Wikimedia Commons/Bility