Open Source Integrated Library Systems: Explained

My Book Collection is Getting out of Hand…
Are you an avid reader who just cannot have enough book in his or her house? Is your ever-increasing book collection getting out of hand? Have you ever woken up in the middle of the night, trying to remember whom you've lent a particular book to? If your answer to any of these question is yes, what you need is a proper way to manage your book collection.
As always, open-source has contributed to almost all genres of computer software and Integrated Library System (ILS) software is no exception. By using these software titles you can neatly organize your library, catalog books and keep track of all your shelf materials. The best thing about open-source ILS software is that the source code can also be downloaded, studied and modified. You can also share the software with your friends, and use it for commercial work and personal work alike.
While all of the software listed below are free of cost, you are also requested to note the freedom and sharing associated with them. I've listed some of the best open-source ILS software I could find. If you want to add software to this list, feel free to mention it in the comments section at the end of the article.
Koha
Platform: Cross-platform
License: GPLv2 or later
Koha was the first free and open-source ILS software to be released. It has enterprise-class features making it one of the best open-source ILS software titles available. It uses web technologies like CSS, XHTML and Javascript and hence can be run on any modern browser, making the software platform independent. Koha has a large and active community and therefore is one of the best choice for an ILS if you want support from the community. Koha has numerous features like cataloging, circulation, borrow management, search features and so on. To know more about Koha, see here.
NewGenLib
Platform: Linux, Windows
License: GPL
Created by a Hyderabad based firm, NewGenLib is another popular open-source software title for library management. The software provides a large number of features and compatibility with international standards like MARC-21, MARC-XML and many others. Besides data storing and retrieval features, this software provides RFID integration, multiple user with multiple security levels, Unicode 4.0 support and many other features. Apart from the software, free certification is provided to librarians if they pass the online examination.
OpenBiblio
Platform: Cross-platform
License: GPL
This Sourceforge project aimed at small libraries claims to be easy to use. Written in PHP, this software supports cataloging in the MARC-21 format. It can manage circulation and administration quite easily. With this software, you can easily manage books being lent, manage fines and retrieve data in the form of reports.
Evergreen
Platform: Cross-platform
License: GPL
Evergreen is a cross-platform software developed by the Georgia Public Library Service and it meant to tackle the complexity of large libraries. The Evergreen blog states that there are 976 libraries running the software (as of June 30). Being a web application, Evergreen is cross-platform. The official website however recommends a Linux system for installing Evergreen. Evergreen has numerous features like OPAC (Online Public Access Catalog) for users to find books and information about them, cataloging to add and index items, keeping track of purchases, SIP 2.0 support and many others.
PhpMyBibli
Platform:Linux, Windows, Mac OS
License: CeCILL
Maintained by a French company, PMB Services, this fully featured open-source ILS supports many languages including French. Apart from feature like cataloging, administration and support which are available in most other ILS software, PhyMyBibli supports barcode generation, importing and exporting of bibliographical information to various formats and is OAI-PMH compliant.
Inverio

Platform: Unix-like
License: GPL
Originally developed by CERN, Inverio is aimed at creating an online digital repository. It is OAI-PMH compliant and uses the MARC-21 bibliographical format. It is used by CERN to manage scientific documents and therefore you can expect it to be a complete and professional solution to manage large collections of books. Check the official website for more information on the features.
Greenstone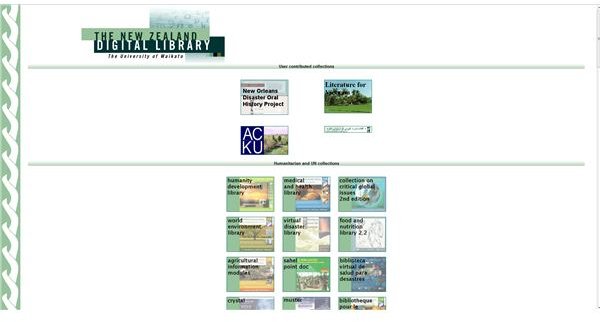 Platform: Cross-platform
License: GPL
Aimed at enabling education institutions to create their own digital libraries, Greenstone software is produced by New Zealand Digital Library Project and University of Waikato in association with UNESCO and Human Info NGO. Apart from the normal features of a ILS, it has a graphical tool to create collections and assign metadata. Greenstone supports importing of a large variety of formats, which are then converted into an XML equivalent Greenstone Archive Format (GAF). This software has multilingual support.
Emilda
Platform: Cross-platform
License: GPL
Emilda is a fully feature ILS software with Web-OPAC support, Z35.90 and MARC compatibility. It has support for templates for changing its visual appearance. The official website states that the software can be customized extremely by using the Emilda Configurator.
Functionality, Not Looks
To sum it up, there are some immensely powerful and highly customizable Integrated Library Systems which are open-source and standards compliant. Many of them are multilingual as well. But let me warn you, don't go for looks. These software titles may not provide you with eye candy, but they do get the job done.
References
All images provided by the author.