The Best GNOME-Shell and GTK3 Themes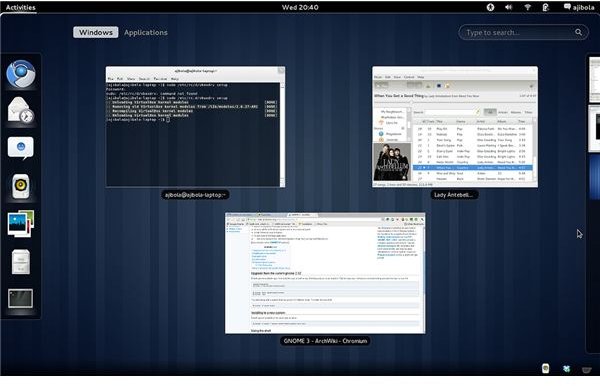 GNOME 3 and Theming
Besides bringing numerous changes in GNOME behaviour, the GNOME Foundation has also revolutionised theming on the Linux desktop. GNOME 2 could be massively customised and GNOME 3 follows that path. One of the major changes brought by the GNOME developers is the incorporation of web technologies in the desktop environment (in fact, it is possible to run GNOME applications in a web browser). Therefore it should be of no surprise that CSS can be used for theming GNOME. Keep in mind that GNOME 3 can be used without GNOME shell. Hence, there are two types of themes available: GTK3 Mutter themes and GNOME-shell themes.
In this article, we shall look at some of the best GNOME-shell/Mutter themes available. This page will be updated frequently to add more themes, so keep an eye here.
You will also find instructions to install these themes at the end of this article.
Jewels In The Crown
The default GNOME-shell theme is quite good. If you want to move away from the generic style however, you can install any one of these themes and give your Linux a unique look.
GNOME Shell themes:
GTK Themes
Installing GNOME-Shell and GTK3 Themes
To install GTK themes, you have to install a software called GNOME Tweak Tool. This is a small application which can easily change the default theme (for those who are using the GNOME 3 ppa, GNOME Tweak Tool is avaiable there).
Copy the required theme to /usr/share/themes
Simply open GNOME Tweak Tool and set the GTK theme to the theme which you have just copied.
To change the Mutter theme:
Open gconf-editor with administrator privileges.
Go to Desktop > Shell > Windows and change the theme value to the name of the theme you want.
Restart GNOME-shell.
GNOME-shell is in active development and therefore we can expect an easier way to install new themes in the future. There is already an extension in development which makes the installation of GNOME-shell themes easier.
References