Installing Skype On Fedora Guide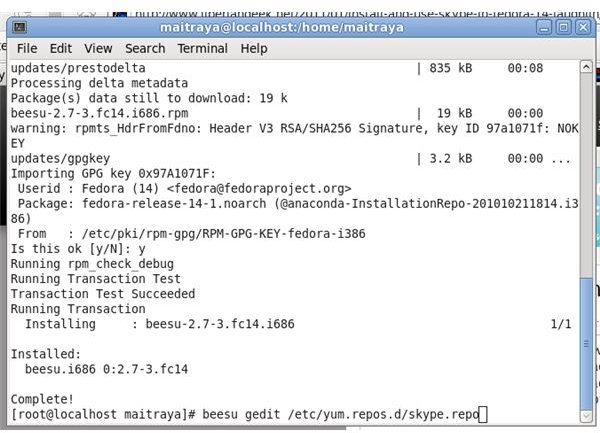 Install Skype on Fedora
Skype is one of the best VoIP (Voice over IP) services which uses peer-to-peer technology for voice calls and video calls. Skype also supports instant messaging. Skype is cross platform and is favored by a lot of people who want to make video calls over the internet. In this article we shall see how to install Skype on Fedora.
Installing skype is quite simple. There are two ways of doing this.
Downloading the Skype rpm and installing it manually.
Installing Skype using a repository.
If you install Skype using the first method, you will have to manually update Skype when new versions are available. However, this problem can be overcome when you install Skype from a repository.
Download Skype from Skype.com
This is as easy as it can be:
Open a web browser.
While hovering your mouse over the 'Download now' button, select the option 'Fedora 13+'
After the rpm has been downloaded, open a terminal, navigate to the download directory and install the rpm using the command: sudo rpm -ivh PackageName.rpm (where PackageName is the name of the rpm package).
Alternatively, you can use this download link: https://www.skype.com/intl/en/get-skype/on-your-computer/linux/downloading.fedora
Install Skype using a repository
A repository can be thought of as a storehouse of software maintained by the distro itself or by individual developers or companies. Skype maintains their own repository for people who want an alternative to downloading the rpm from the website. To install Skype using a repository, just follow these steps:
First, install beesu. Beesu is a graphical wrapper for su. You can open Add/Remove Software, search for beesu and install it. Or simply open a terminal and type: yum install beesu (you need admininstrator privileges for this).

Now we need to add the Skype repository to our repository list. Open a terminal and type: **beesu gedit /etc/yum.repos.d/skype.repo

**

Add the following lines to the file:
[skype]
name=Skype Repository
baseurl=https://download.skype.com/linux/repos/fedora/updates/i586
enable=1
gpgcheck=0
gpgkey=https://www.skype.com/products/skype/linux/rpm-public-key.asc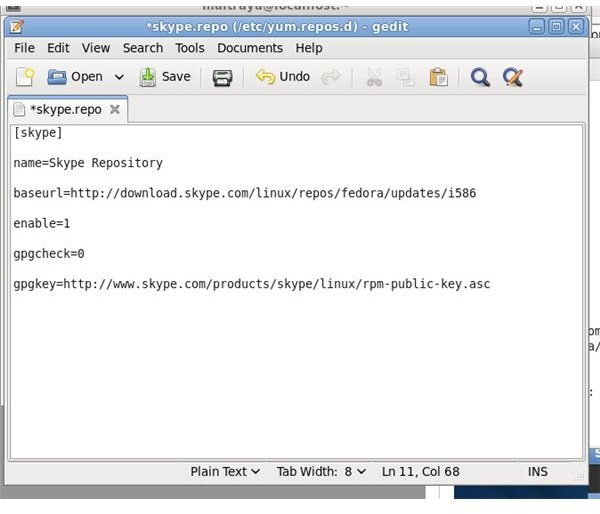 Save the file**,** then install Skype using: yum install skype

That's it. Skype will be downloaded and installed.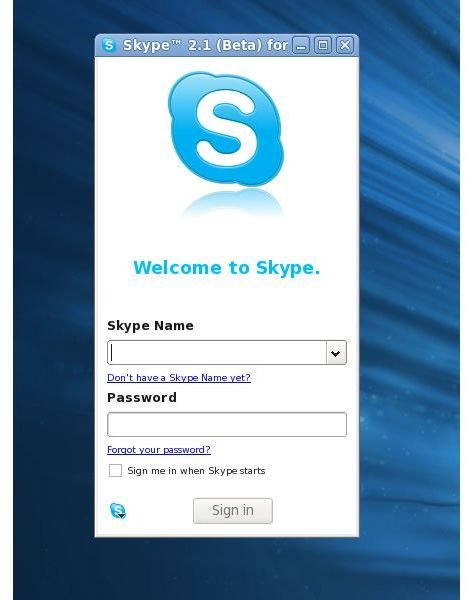 Skype can be found under the Internet category.
Remember
You need administrator privileges in order to install software or add repositories in Federa. In orger to gain root access, type su in the terminal. Fedora will aske you for the root password. You can then type these commands.
The repository information should be entered correctly. Always verify the baseurl and gpgkey before saving the file.
This method has been tested for Fedora 14 but the instructions should be the same for other Fedora versions.
References
All images have been provided by the author.