Linux Journal, Linux Format and Other Magazines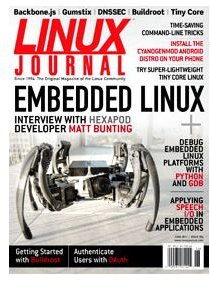 Linux Reading Material!
You might think that you can find all of the Linux information you need on the web – but what if you're without a network connection? You might be stuck on a train or airplane, for instance, or some other place where casual browsing for interesting Linux information is restricted.
This is where print magazines come in handy, allowing you to temporarily outsource the research of new Linux information, news and links to a bunch of journalists in a faraway town rather than spend time searching the web with Google.
There are several popular Linux-focused magazines available to purchase in newsagents and by mail order, such as Linux Journal, Linux Format and Linux User.
Each has its benefits and each is available in different territories – let's take a look at each in turn!
Linux Journal
Published since the mid-1990s, each issue of Linux Journal focuses on a specific element of open source computing, with recent editions looking at mobile and web development.
While Linux Journal is published in the USA, certain specialist stockists in the UK might be able to get hold of copies for you, although you should note that these will have an import charge. However, if you cannot get hold of a copy, there is also the useful and informative www.linuxjournal.com which features reviews, blogs, user guides and also access to the magazine's online community.
The website and magazine complement each other well, and you would be hard pressed to find a more passionate bunch of computing journalists than those in this particular publication!
Linux Format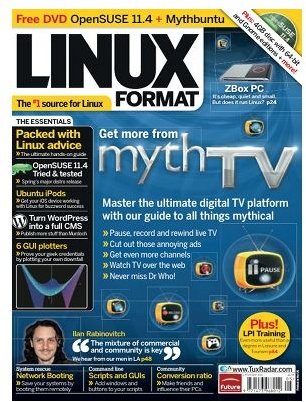 In the UK, one of the biggest computing titles is Linux Format, which like Linux Journal regularly features a themed issue based on a key aspect of using the open source operating system.
Recent topics have included speeding up your Linux distro and data recovery, and you can pick up back issues via the website at www.linuxformat.com, where previous editions can be downloaded in PDF format if you subscribe.
As you might expect, the Linux Format website also features a regular blog and an online community, both of which are used to complement the release of each issue. This accompaniment usually focuses on the cover DVD, which more often than not features some of the best Linux software that you should try, as well as that discussed in the magazine, and is useful for anyone using Linux without a (reliable) network connection.
Subscriptions are available for Linux Format, which is also available in the USA in specialist newsagents.
Linux User & Developer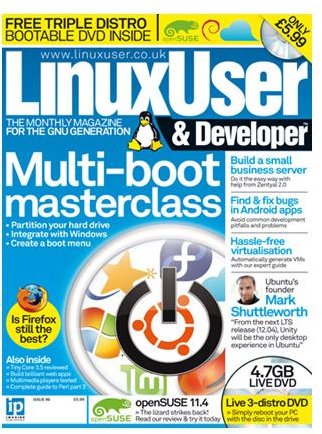 Targeting developers and professionals rather than all Linux users, Linux User & Developer is another UK-based magazine. While it might be argued that there is no such thing as a casual Linux user, this publication is certainly hardcore and features regular interviews and opinion pieces as well as the more mainstream elements such as competitions and tutorials.
As is de rigeur for magazines in the 21st century, Linux User & Developer features an excellent website at www.linuxuser.co.uk, where a good deal of similar content (often stripped down versions) to that found in the magazine is presented, along with an expert-filled discussion forum.
Linux Magazine and Linux Pro Magazine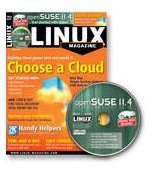 With a slightly confused heritage (much like the various Linux distros!) Linux Magazine and Linux Pro Magazine are more or less the same entity, featuring different titles in different. The name "Linux Magazine" was purchased from the original publishers of a magazine with that title in the USA, and this magazine continues as a web-only title, www.linux-mag.com, a popular location for Linux users.
Linux Magazine and Linux Pro Magazine meanwhile issue largely the same contents each month, with only the cover title differing, with Linux Pro Magazine servicing the USA and Linux Magazine the rest of the world. The magazines regularly feature cover discs, with tutorials and regular features.
Find out more about these two titles at www.linux-magazine.com and www.linuxpromagazine.com.
References
Linux Magazine and Linux Pro Magazine, https://www.linux-magazine.com/
Linux User & Developer, https://www.linuxuser.co.uk/
Linux Format, https://www.linuxformat.com/
Linux Journal, https://www.linuxjournal.com/
Images from corresponding publication websites