The Best Free and Paid Automatic Backup Utilities: Linux OS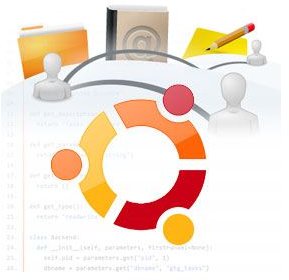 Introduction
Lets discuss the great world of Linux backup tools and services. Below we will take a look at personal solutions such as Ubuntu One as well as simple scripts and tools like rsync which allow you to backup locally or to a network drive. A backup tool is always necessary and sometimes even multiple sources are needed depending on the level of redundancy you need to put on the data.
The IT industry is looking more into cloud-based backup as a great alternative to regular backup because if you back up into a 'cloud' it means it should never be lost even if one or more systems in the 'cloud' fail. Now even websites and servers run from these 'clouds' as they get more complex.
Ubuntu One
Ubuntu One is a personal backup service provided by Canonical, it is powered by Amazon S3 but supplies some very simple backup programs to do the majority of the work automatically so that you don't need to worry about doing anything manually. The advantage of backing up using Ubuntu One is you can access your content from anywhere in the world, it is your own personal cloud.
It offers 2GB of entirely free space on the Ubuntu Basic package, then 20-packs that include 20GB of storage space for a monthly or yearly fee. It now even has a Windows client so that you can access and upload files from any Windows machines you may still have around the place.
Ubuntu One is more personal than commercial, keep reading to see my recommendations if you need a commercial or corporate level backup utility.
Amazon S3

To backup directly to Amazon S3, you will first need to create an account. You get 1GB of free space, then you pay-as-you-go monthly for the rest of the space that you use, you will also pay for the bandwidth used to upload and download files. For a personal backup solution to Amazon S3 you might want to look at Dragon Disk which is a file browser, so it is drag and drop, and will sync any data already on S3.
If you want a more flexible way to interact with Amazon S3 you may want to look into backup-manager which is a command line tool. It has plenty of documentation to help you and you can have an automatic backup system to Amazon S3 up in no time at all.
Legacy Apps
if you would like to back up onto a central computer or hard disk in your home or office, then you probably do not want to use the cloud. I personally know a lot of people who do not trust Internet-based backup systems and would prefer to keep the old reliable method. rsync is one of the greatest and most flexible backup systems out there and now even has a few front-end programs to make it easier to use.
Another great program for beginners is Simple Backup Suite, which is designed to be very easy to use and can back up your important data up with very little configuration. Setting up an automatic backup is very simple to do with both of these programs with some help from Cron.
Conclusion
Modern day it seems that everything is moving towards the Internet-based cloud as it can be a lot cheaper than getting the hardware to backup locally, you often pay only a few cents per GB of backup space used. That being said, if you are just after a personal backup or backing up data for a small business it is most likely a lot easier to do it locally using tools that have been around for years like rsync.
If you have any questions or comments please feel free to post below and I will get back to you. I really enjoyed writing this article and I hope you enjoy reading it.
References
Ubuntu One, https://one.ubuntu.com
Amazon S3, https://aws.amazon.com/s3/
Backup Manager: https://www.backup-manager.org/
Creeger, Mache, "Cloud Computing: An Overview", https://queue.acm.org/detail.cfm?id=1554608