Ubuntu Screenshots - Screenshots of Ubuntu Applications and Ubuntu Settings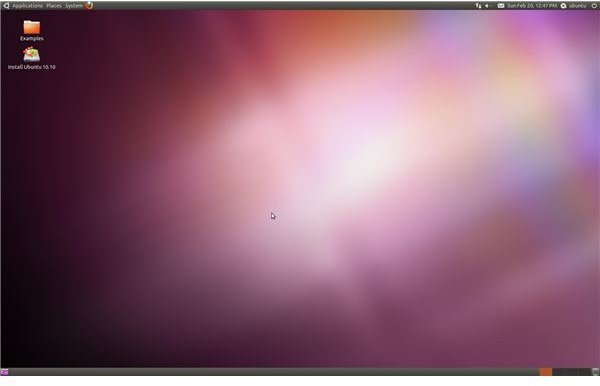 Ubuntu Linux Default Desktop
The Ubuntu screenshots on this page will allow you to see what's included in the Ubuntu Linux distribution. Of course, the best way to get a feel about a particular Linux distribution is to download and run it. Ubuntu is a Linux LiveCD and you can run it without installing it to your hard drive but we're providing these Ubuntu screenshots so you can have a quick look before taking the time to download the Ubuntu ISO.
The first thing you will see when you run Ubuntu is the default desktop. Ubuntu uses the Gnome desktop environment and here is how it will look upon first boot:
Ubuntu Linux Applications
The applications that are included on the default Ubuntu 10.10 CD are too numerous to be listed here but basically they include the essentials for using the Internet, multimedia, image processing and word processing. Two of the applications you will find in the Ubuntu Linux default install are the OpenOffice.Org package and the default Ubuntu Linux music player, rythmbox. This is what they look like: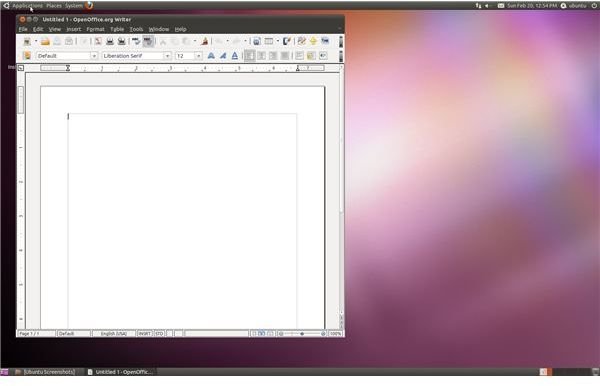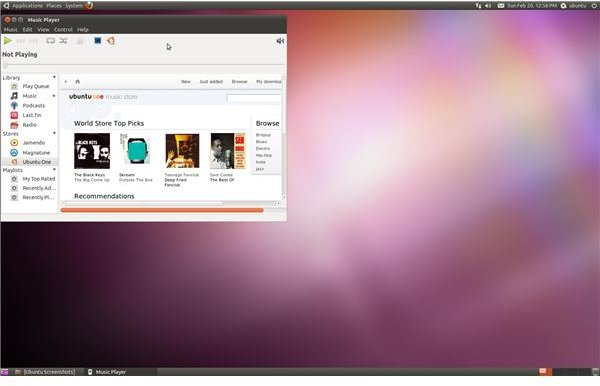 Ubuntu Linux Settings
In addition to the dozens of applications you get when you run Ubuntu Linux, there are also numerous Ubuntu settings to mess with. You might find it a bit confusing that the Ubuntu settings and configuration options are split between two menus but keep in mind how numerous they are, putting them all in one single menu would have been overkill. The two menus where you can find configuration options are System → Administration and System → Preferences. These two menus are shown in the following screenshots: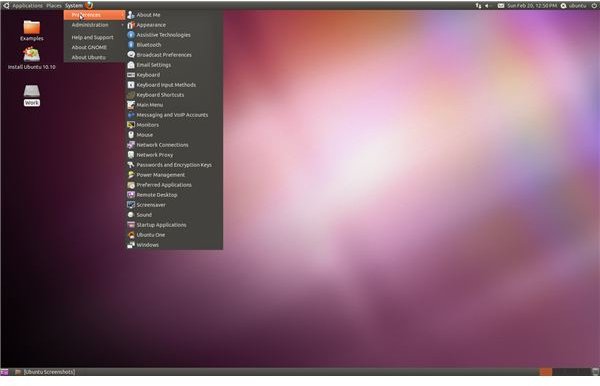 Out of the many options in the System → Administration and System → Preferences menus, one of the more interesting options is the Synaptic Package Manager – the place where you can install new applications or remove existing ones. Here is a screenshot of the Synaptic Package Manager: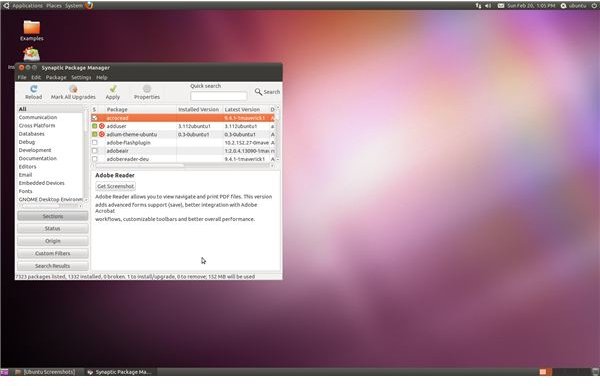 Ubuntu Linux Places and Ubuntu One
Some of the other Ubuntu features that deserve mentioning here are the Places Menu and Ubuntu One. Places, as the name implies, shows a list of the places on your computer and network. From here you can access frequently used folders including your home folder and desktop. Here is a screenshot of the Places Menu: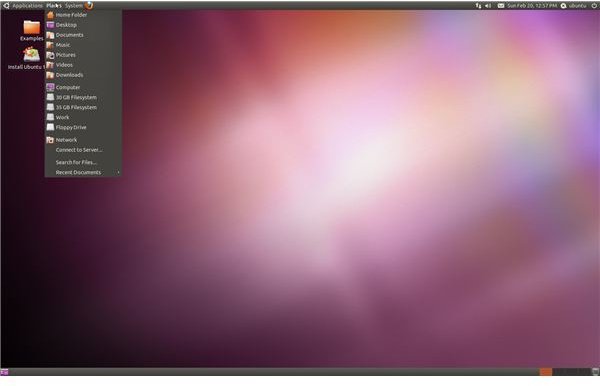 Another feature that deserves attention is Ubuntu one - the new personal cloud offering in Ubuntu Linux. Before you can use it, you need to register an account but once you are done with this step, here is what you will get: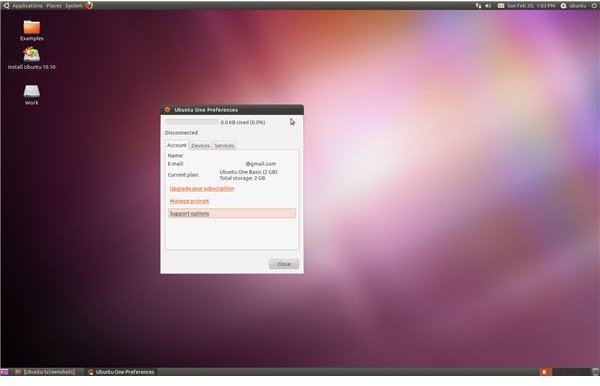 These Ubuntu screenshots show you what's inside Ubuntu 10.10. If you prefer KDE over Gnome, then you might want to look at these Kubuntu screenshots to see if Kubuntu will meet your expectations. Overall, Ubuntu Linux and its derivatives – Kubuntu, Lubuntu, Xubuntu, and Edubuntu are great Linux distributions for beginners and pros alike. Don't be afraid to try them all and see which one fits your needs the best!
Image Credits and References