Ultimate Open Source Graphic Design Tool Software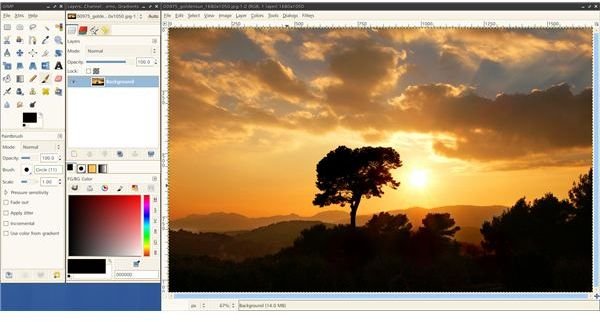 For any graphic designer in the process of setting up his/her own studio, one of the heaviest chunks of the budget is allocated to the right software tools. But is it really necessary to shell out huge amounts for acquiring industry standard proprietary software, or would a combination of free open source graphic design tool software serve the purpose? Would the open source software be able to replicate the quality demanded in a professional design setup? Though there is still no definitive answers to this question, this list of graphic design software showcases the prowess and ability of open source tools.
1. GIMP:
Any list of the best open source software has to include GIMP - GNU Image Manipulation Program. GIMP can prove to be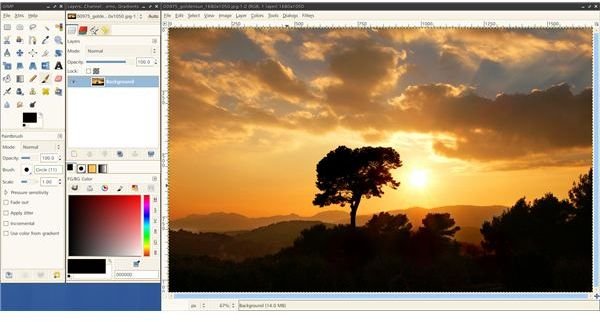 an effective alternative for Photoshop, which will cost you zilch. A related software, GIMPShop, organizes the menu options in a way quite similar to Photoshop, so that people migrating from the latter face a minimal learning curve. GIMP is available for Window, MacOS as well as Unix/Linux. (Screenshot courtesy: Brandemk)
Again, a lot of easily available tutorials for GIMP makes learing the software very easy.
2. Paint.Net:
Paint.net is another open source tool for editing digital photos. Initially designed as a replacement for MS Paint in Windows, Paint.net has now evolved into a full-fledged image editor, closer to Photoshop and GIMP. As with more powerful image editors, there is support for layers, curves, levels, unlimited undo, community help, tutorials and an ever-increasing number of plug-ins.
Paint.net is only available for Windows.
3. Blender:
Blender is an open source 3D modeling software. It can be used to create and render models, shapes and animations.An ext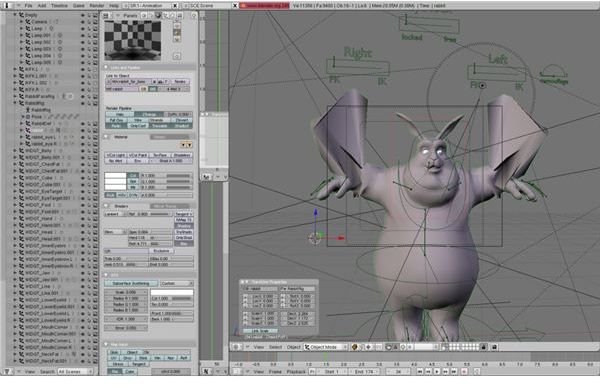 extremely powerful software, Blender's user interface can be quite overwhelming for people new to 3D modeling. But going through the provided tutorials makes one realize the immense power and capability of this open source graphic design tool. It is available for Windows, Mac, Linux as well as other open source OS. (Screenshot courtesy: Floyd Wilde)
4. Google Sketch Up:
If Blender offers a plethora of options, Sketch Up make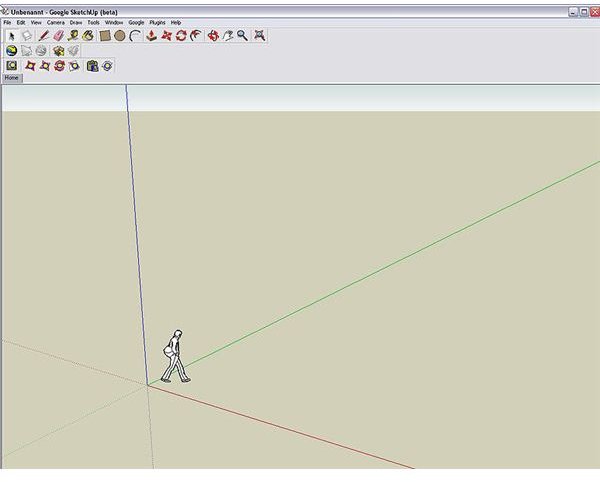 s life much simpler by offering a very intuitive interface. This open source graphic software from Google helps you create amazing 3D images in a jiffy. A plethora of tutorials and videos make the task all the more easy. Available for Windows and Mac. (Screenshot coursey: Forian)
5. Open Clipart Library:
If you're looking for a totally free and open source collection of images for logos or web design, Open Clipart Library is the place to go. There are thousands of totally free images for one's use, either directly or as a base image which can be built upon. The site is well organized into categories and finding an image of choice is quite simple. One can also contribute to the site by uploading royalty free images for everyone to use.
6. InkScape:
What GIMP is to Photoshop, Inkscape is to Illustrator. An extremely powerful vector graphics editor, Inkscape is an ideal open source graphic software for those needing scalable images. It uses the W3C standard scalable vector graphics (SVG) format. User interface is simple to use and one can easy edit nodes, perform path operations or trace bitmaps. Inkscape can also import any image and create a .svg out of it, which means you can simply scan a hand drawn logo or image and create a scalable vector image using Inkscape, which will be suitable for printing in a range of resolutions. (Screenshot courtesy: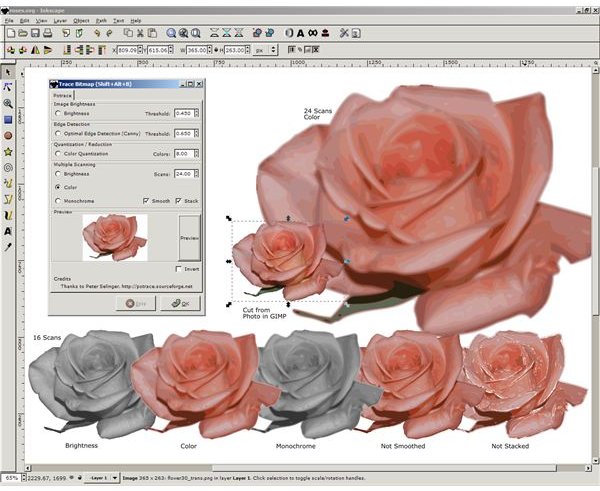 Emc2)
Inkscape is available for Window, Mac and Linux.
7. Scribus:
Scribus is an open source page lauout software, matching in terms of features and capability to PageMaker, Quark a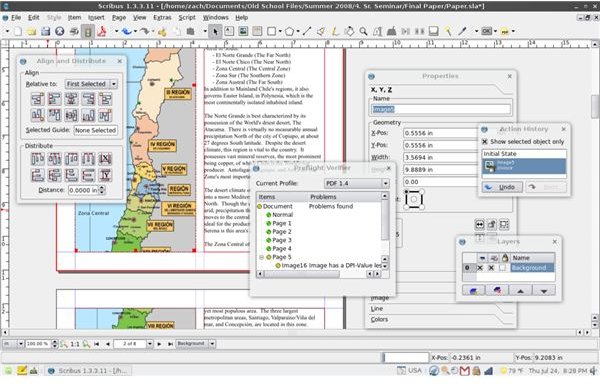 nd InDesign. Scribus can handle CMYK colors, IIC color management, PDF formats, and other professional publishing features. Be it a simple banner, laying out your college newsletter or a professional journal, Scribus offers all the tools needed for desktop publishing in one simple to use, open source package. (Screenshot courtesy: File Upload Bot (Magnus Manske))
Scribus is available for Windows, Mac and Linux.
8. ImgBurn:
ImgBurn is an open source CD/DVD burning software.Use it to burn your final creation to discs . ImgBurn can also handle HD-DVDs. It can create image and burn image files covering a wide range of formats.Though its only available for the Windows platform, the manufacturers claim it runs well under Wine in Linux.
9. Picasa:
There are lots of image organizers, and then there is Picasa. From the Internet giant Google, Picasa is an open source image organizer and album tool that offers a few extra features. For one, there is Face recognition - Picasa 'boxes' faces which you can identify with a name. Picasa then scans your photo collection and automatically 'recognizes' the person, prompting you if it's in some sort of doubt. And I must say it's quite accurate. Picasa also offers basic image editing and retouching, so one need not keep on switching to GIMP for minor retouches. And finally, one can directly upload or download images from the Picasa Web album and share them worldwide.
Picasa is available for Windows, Mac and Linux
10. PDF Creator:
PDF Creator is a Windows only open source printer driver. It allows you to 'print to PDF' from most Windows programs. It can also encrypt PDFs, create PS and EPS files and merge multiple PDFs to one. It's free for commercial use too, and quite a handy piece of software to have.