Linux Hosting Shopping Guide - Shared Web Hosting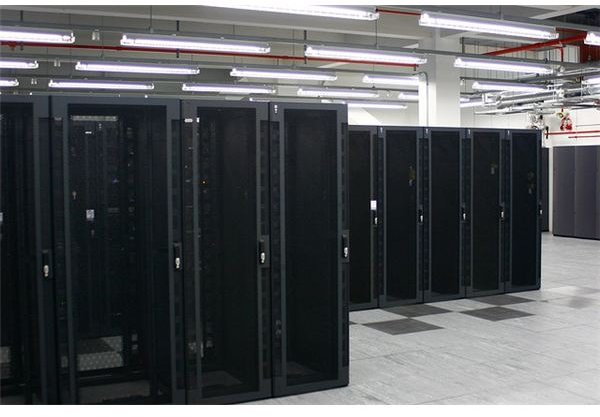 Linux and The Internet
There is no doubt about it: GNU/Linux is used to run the majority of the servers connected to the Internet (NetCraft) and probably even more of those used on corporate intranets. Since the free and open source operating system's inception, Linux's popularity has continued to grow as a stable, low resource server platform. While the decision to use Linux may seem like an obvious trend to follow, there are dozens of options for hosting depending on your needs. Do you need a fully dedicated server or a managed virtual private server (VPS)? Do you need simple website hosting or do you need a place to store and server dynamic, media rich content? Developers and hosting providers have created dozens of possible options and packages to meet the most specific needs. To decide which one is right for your company or personal project, you need to analyze the available options and make a decision based on your hosting needs.
Shared Web Hosting
Shared web hosting is often the most cost-effective solution for the typical user. With a shared hosting company you occupy a server with several other websites, all hosted by a single provider. This is perfect for the typical user since the entire package uually costs less than a few dollars a month and a domain name along with mail service is often included free of charge. Providers then take care of the entire back end of the service for you, managing the security for your domain as well as the hardware keeping your site running.
The advantages to shared web hosting come purely in the price point and that you do not have to take care of the day to day operation of your web server. The disadvantages are that you have to trust another company for security and uptime. Additionally, you have to comply with their software versions instead of being able to install and modify your own services to fit your needs.
This service is ideal for the home or small business user on a budget who wants to exclusively run a web or mail server, but does not know much about running their own system. Since shared hosting is designed to harness only small amounts of website traffic you will want to consider upgrading to a VPS or dedicated Linux server when your site begins to slow down from too many simultaneously connected users.
Virtual Private Servers
The virtualized server is the future of web hosting. A typical server sits idle, wasting resources while web services wait for a spike in traffic. Virtualization attempts to ease that waste by taking a single server and dividing that into several, virtualized guest servers. These guests interact and operate exactly like a dedicated server all while saving space, power, and the environment.
The primary advantage to a VPS is that you pay only for what you need, meaning you save a lot of money in comparison with a dedicated server. Additionally, a VPS gives you complete root access to your server meaning you can install the applications you like and manage your own security. While a VPS can be all upside in theory, problems arise when VPS providers oversell their host boxes and flood them with too many guests. This can lead to your VPS not receiving the resources that were promised. You should always make sure that you pick a reputable host before entering a VPS contract with them. Run benchmarks, speed tests, and take advantage of trial periods.
The final problem with VPS solutions is that you are often restricted by bandwidth. Examine the services you will be hosting before you throw them onto a VPS since bandwidth overage charges can be very expensive. Also, some VPS providers will restrict the types of servers you can run. Make sure that the provider you choose will allow you to run any additional web services above the basics.
A VPS comes in two types: managed or unmanaged. A managed service will have full support from the provider and typically cost a lot more while an unmanaged service will be cheaper and have absolutely no support from the hosting provider. Consider your experience level before jumping into an unmanaged VPS.
VPS solutions are ideal for the enthusiast or medium-sized business user who wants to run multiple services and have full control of their server setup. A VPS can do a lot more than run a website and provides a user with a full developmental playground. Since VPS providers often run out of large scale datacenters, a medium to large scale VPS solution can be perfect for websites experiencing occasional spurts of heavy traffic or constant mid-range traffic loads. Before jumping into a VPS, users should know what they are getting themselves into since a VPS can require a lot of work.
Dedicated Servers
Dedicated servers are expensive, but provide the necessary power for a full scale corporate or enterprise solution. Websites with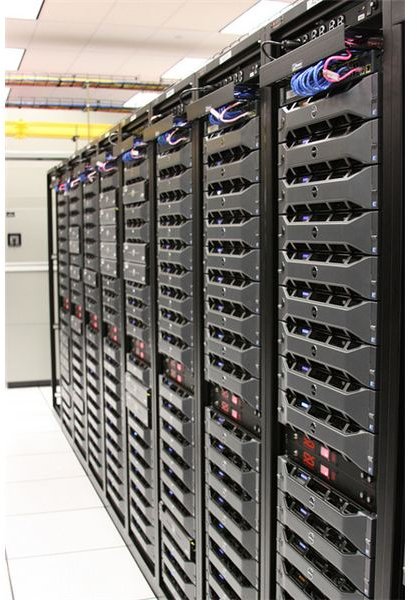 dynamic, media rich content that experience consistently heavy traffic loads will want to have a single dedicated server at minimum. Depending on the host, dedicated servers can have processors with over 100 cores and 50 gigabytes of RAM. They provide serious processing power for running complex web applications or services required by medium to large scale companies and enterprises.
The advantages of the dedicated server are the same as those of their virtualized counterparts with the additional bonus of having full control over a system's resources. The only possible downsides are price and that a dedicated server in the hands of an inexperienced administrator can be devastating for a company's security.
Before purchasing a dedicated server, extensively check on your hosting provider. Uptime statistics on a provider's website can often be misleading and actual users may have a different review of the company. For instance, some data centers may be experiencing power problems during a period of expansion or their bandwidth may be oversaturated leading to a less than optimal service for your customers.
Dedicated servers are essential for any connected services that require serious processing power. If your web service is processing and transcoding content into a number of formats or serving thousands of users at a time, then you should not hesitate in purchasing a dedicated solution. Whether you are going to be using a dedicated server for private cloud storage or a high profile web application, make sure that your hosting provider checks out before entering into an expensive monthly contract. Downtime on the part of the host can lead to hundreds of dollars in lost business.
(Photo from ThePlanet Data Center)
Self-Hosting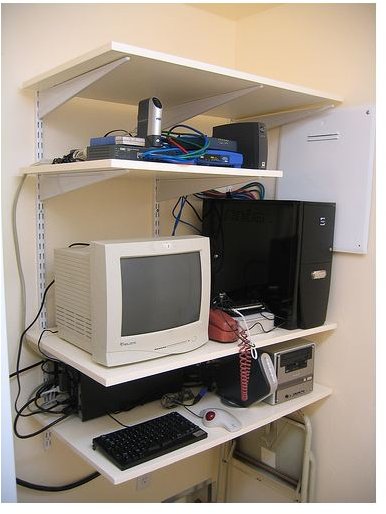 Purchasing a server yourself and hosting your web services out of the home or office sounds like a perfect solution, but unless you have an extremely fast and reliable Internet connection, or require little redundancy, it is unwise. Without the reliability of a large bandwidth connection, you cannot effectively serve web pages or mail services without some relative downtime.
The one major advantage of a local server is security, since physical access to any machine is of paramount importance. On the inverse however is the major disadvantage that comes with not having a large backbone or filter for heavy traffic. Data centers are typically more equipped to deal with heavy spikes in traffic, especially if your services should ever come under a Denial of Service attack. Additionally, while there may be an initial advantage in price, the cost of power will often negate any savings incurred from not having to pay a monthly subscription fee. Even servers designed for low power consumption can cost close to ten dollars a month.
Self-hosting is best left for the enthusiast who wants to run their own services and manage their own machines, but does not mind a little downtime on occasion or the added cost to power. The hosting of personal sites that are not relied on for day to day business operation can be easily served using a self hosting solution.
This post is part of the series: Linux Hosting Shopping Guides
Looking to save some money by hosting your project or website on an open source system? Find out what kind of hosting is right for you and what to look for when finding the perfect solution for your web needs.