How Can I Study for Linux Qualifications?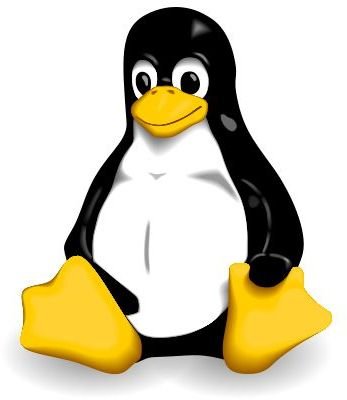 Goodbye Microsoft, Hello Linux
More and more Linux computing jobs are appearing in the employment marketplace as more and more corporations are ditching Microsoft in favour of open source solutions – and this means you need an edge.
Providing support for any Linux distro requires an understanding of the operating system, the directory structure and use of the command line Terminal tool. As competition for Linux jobs increases, evidence of such understanding will be required. Furthermore, development in Linux is becoming ever-more important, particularly with the growth of Android mobile apps and the arrival of Android as a tablet OS.
While work-related evidence is always useful, you can achieve a greater advantage over other potential candidates by enrolling in training and education to acquire Linux qualifications.
(Image via wikipedia.org)
The LPIC Program
Thanks to the Linux Professional Institute (founded 1999), several professional qualifications can be studied in order to both learn more about the platform and demonstrate your expertise.
The LPIC (Linux Professional Institute Certification) Program is available in three stages, LPIC-1, LPIC-2 and LPIC-3, each suitable for different job types. Different skill requirements need to be learned in order to pass each level:
LPIC-1 – use command line, perform easy system and network maintenance, install and configure workstation and connect to network.
LPIC-2 – to study at this level, LPIC-1 must be passed, and the candidate able to administer a small site, plan, implement and maintain a small mixed network, manage an internet gateway and internet server, supervise colleagues and advise management on purchases.
LPIC-3 – LPIC-2 certification must be acquired before studying this certificate, which is designed for enterprise level Linux professionals with a greater number of requirements. Also a few years' experience is required at LPIC-1 or LPIC-2 level before you are able to complete LPIC-3.
Note that LPIC-3 requires a considerably larger skill-set than LPIC-1 and LPIC-2 and it could be several years before you are able to study at this level; various other skills are also required here, such as cross platform administration, scripting and architecture planning.
Find out more about LPIC certification at www.lpi.org.
Where Can I Study for Linux Qualifications?
LPIC certification requires the candidate to pass exams – and exams require preparation.
However in an effort to promote flexible, person-centric learning, the LPI have intentionally omitted to issue official training materials. Instead, there are courses available online that can be taken to help you towards your goal of meeting the exam objectives, suitable books to provide assistance and even websites, but ultimately the certification can be taken by anyone with the right prerequisite skills.
Therefore training can take place at home in your own time, or perhaps online by taking advantage of a trustworthy online educational facility. You might even enroll in a suitable course at a local college in order to meet the standard required to pass your Linux certification exam.