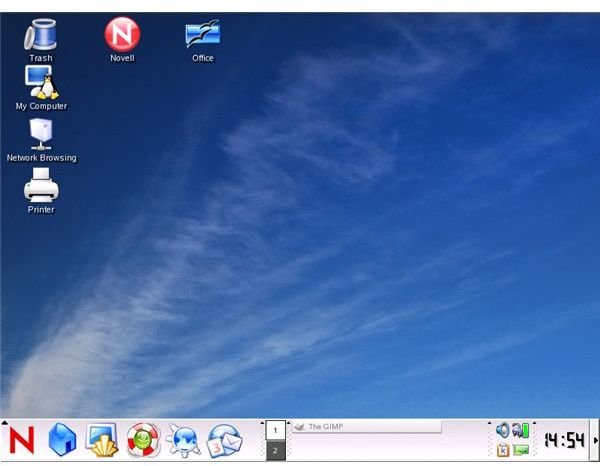 What is KDE?
KDE is the "K Desktop Environment" which is a full-featured, integrated, graphical desktop environment which is currently enjoying version 4.1 and is released under the GPL (GNU Public License.) This release heralds a new beginning for the Linux desktop and features one of the most user-friendly computer experiences yet.
KDE was started in 1996 by Matthias Ettrich who felt the Linux desktop suffered from a lack of continuity. So Matthias made it his goal to create a desktop environment that would have a consistent look and feel. Fortunately, for both Matthias and the Linux community, he succeeded beyond his wildest imagination.
Originally KDE was built around the Motif widget toolkit but eventually migrated to Qt toolkit. One of the strengths of the KDE desktop is that every application that is a part of the KDE Framework (including the web browser Konqueror, the KOffice office suite, the mail client KMail, and many other tools) shares the same look and feel. Because of this the user will feel at home with each and every component.
The Pieces That Complete the Puzzle
Like any good desktop environment, KDE includes all of the items users have become familiar with, including:
Panel: This is where the start button, system tray, minimized applications, and quick launchers are located.
Icons: On the desktop the user can create and use icons to launch applications.
Start Menu: This is the main menu where users can launch each and every application, start searches, open folders (or bookmarks), etc. Many times this menu is referred to as the "K" menu.
System Tray: This small piece of the Panel contains the clock, the klipper (the KDE clip board used for cutting and pasting), sound mixer, printer applet, etc.
With the introduction of KDE 4 there are new features that advance the Linux desktop to an even more user-friendly level. These widgets are similar to that of the OS X dashboard. There are many categories of widgets from system monitors to comic strip viewers.
Who Would Be Most At Home With KDE?
If you have ever used Windows you would be instantly at home with KDE. And, in typical Linux fashion, KDE is very flexible. Say for instance you are familiar with Windows XP. If that's the case then you could go with the tried and true KDE 3.5 release. If you are familiar with Windows Vista than KDE 4.1 will be your cup of tea. And of course, as with any Linux desktop, every release of KDE is highly configurable so you can make it look and feel exactly how you like it.
How Do You Get KDE?
Many Linux distributions are released with KDE as the default desktop environment. You could install the latest version of Mandriva, SuSE, or Kubuntu and have KDE without having to install anything extra. If you have your favorite Linux distribution already installed, but it is running GNOME (or another desktop) you can always open the package management tool (Such as Synaptic or Yumex), do a search for KDE (kdebase or kde4core) and select the necessary packages. Your package management system should pick up all the dependencies for you.
Once the new desktop is installed you just log out of the current desktop and select KDE when you want to log back in.
Final Thoughts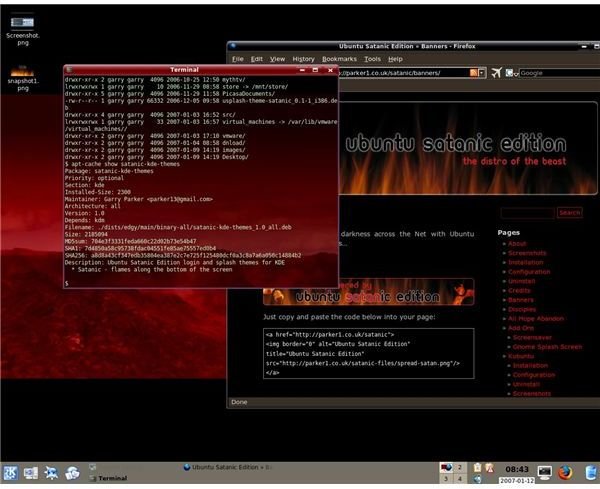 I have been using Linux for over 10 years and I have never enjoyed such a robust, flexible, user-friendly desktop as I have with KDE. If you are looking to make your computer experience more fun, more flexible, and more efficient then KDE is probably the desktop for you.