Lenovo Z560 Review: A Solid Mainstream Laptop
Introduction
The Lenovo Z560 is a new laptop from Lenovo advertised as a multimedia laptop. With a display size of 15.6" inches and a weight of about 5.7 pounds, the Z560 is clearly a mainstream laptop targeted toward users who will primarily keep their laptop at home.
The review unit we received came with a Core i3 350M processor (2.26 GHz), 3GB of RAM, a 500GB hard drive and Intel HD graphics. The base price for this entry-level model is generally around $700 ($699 at the time of this writing).
Some significant upgrades are available if desired. A Core i7 dual core processor is available, but quad cores are not. The graphics can be upgraded to an Nvidia GeForce 310M or 315M. Upgrades to the RAM and hard drive are also available.
Impressions (4 out of 5)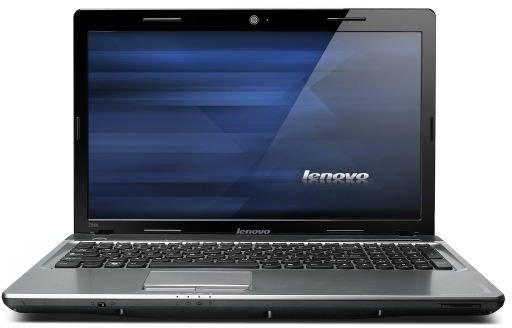 Build quality is one of the Z560's best traits. The first thing you notice about the laptop is, unfortunately, a glossy black lid (the only color option so far). However, the lid feels very sturdy when you raise it, and inside you'll find a nice expanse of brushed aluminum that covers the palm-rest and extends around the enter keyboard.
The trackpad is responsive and has a great texture. The keyboard feels like it would not be entirely out of place on a ThinkPad. Flex exists, but is not readily apparent unless you go banging on the keyboard to look for it. The keys are well spaced and comfortable.
On the downside, the numpad on the right of the laptop is a disaster. It is crammed right next to the keyboard, requiring that some of the keys on the left side of the keyboard – like the Control, Enter and Backspace keys – be cut down or placed in an odd position.
Display quality isn't great. Although large, the display resolution is a meager 1366x768. Viewing angles are poor, the backlight isn't particularly bright, and the glossy finish is both distracting and unattractive. But having said all of this, it is hard to knock the Z560 down for these flaws, as virtually every other laptop in this price range has the exact same problems. It seems that you have to spend at least a grand to get a laptop with a decent display in today's market.
Overall, Z560 leaves a good impression. It feels more expensive than it is.
Performance (4 out of 5)
The Core i3 processor in the Z560 runs at 2.26 GHz. It is fast, capable of converting 14 iTunes tracks to AAC in less than two minutes. It is more than adequate for the average laptop buyer. The 5400-RPM hard drive is capable of moving a 2.5GB file from one partition to another in about two and a half minutes, which is about the same as any other laptop with a 5400-RPM hard drive is capable of doing.
Although Intel HD graphics are standard, they do a very good job of accelerating video, which means the Z560 can easily handle any video file you throw at it. An included HDMI port allows for output to an external monitor or HDTV. Surprisingly, the Intel HD Graphics scored almost 1300 in 3DMark 06. That is very low when compared to most graphics solutions, but it is a big improvement over previous Intel integrated graphics solutions.
Ports, Heat and Portability (3 out of 5)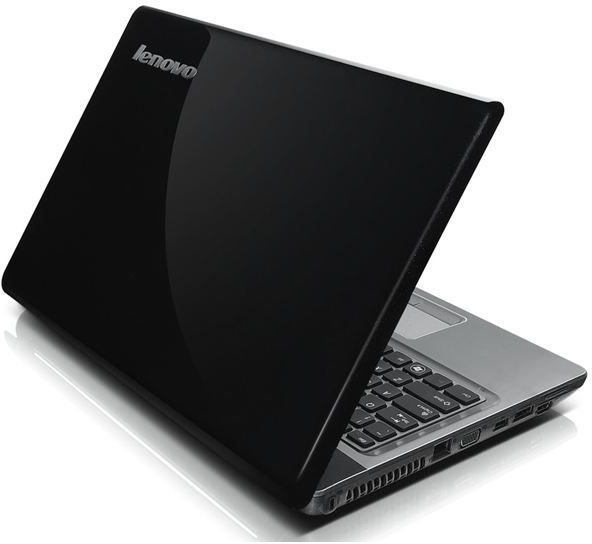 The Z560 comes with a typical array of ports. On the right side, you will find the power jack, one USB port, a headphone jack and a mic jack. The left sid3e has an Ethernet port, VGA-out, one USB, one combo eSATA/USB and HDMI out. A 5-in-1 card reader is located on the front. Wireless Internet is also included, of course.
Heat is not one of the Z560's problems. In fact, it is among the coolest laptops I have tested in some time. The palm rest never feels overly warm and the laptop is comfortable to use on your lap for long periods. However, you will have to pay for this comfort by listening to the fan. It never seems to turn off and is rather loud. When used in a room that is large or loud it is not a problem, but it can become maddening when used in a room that is small and quiet.
Battery life is average. The six-cell battery included is on the small side and provided me with about three hours of time away from a power socket. That's not great for any laptop these days, but it is not stunningly terrible either. Besides, the Z560 is not the kind of laptop you should buy if you like to spend hours at a local coffee shop with your laptop. It is a 15.6" laptop that is about 1.3" thick throughout most of the chassis. You can certainly pick the Z560 up and take it out every now and then, but I would not recommend this laptop to someone who is on the road every day or even every other day.
Verdict (4 out of 5)
The Lenovo Z560 is a very well rounded product. The build quality what makes this laptop stand out from the crowd. Many laptops in the price range have squishy keyboards (Toshiba), a flimsy chassis (ASUS/Acer) or god-awful trackpads (most HP laptops). The Lenovo feels more expensive than it is, and while it is not the cheapest Core i3 laptop on the market, it is close.
Granted, the Z560 isn't perfect. The battery life could be better and the fan can be annoying at times. These problems are not overwhelming, however. Anyone looking for an inexpensive, no-nonsense mainstream laptop should put the Z560 on his or her short list.