MSI Wind U160 Review: Design, Display and Speakers
MSI Wind U160 Review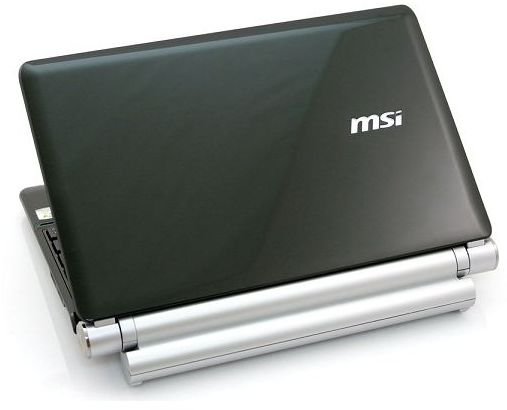 MSI is one of the major players in the netbook market. The MSI Wind is the latest netbook from MSI which is based on the Pine Trail platform. It comes with the new Intel Atom N450 processor and Intel GMA 3150 graphics onboard. It is touted to have 15 hours of battery life, far more than any other netbook. Other than that, it offers pretty standard specifications and runs on Windows 7 Starter Edition.
MSI Wind U160 Specifications
Dimensions: 265 x 165 x 25 mm
Weight: 2.4 pounds
Display: 10.1 inch WSVGA LED backlit display, 1024 x 600 pixels
OS: Windows 7 Starter Edition
Processor: Intel Atom N450 Processor at 1.66GHz with 667 MHz FSB and 512 KB Cache
Chipset: Intel NM10 Express Chipset
RAM: 1 GB DDR2 SDRAM
Graphics: Intel GMA 3150
Hard Disk: 160 GB Seagate HDD, 5400 RPM
Connectivity: Wi-Fi 802.11 b/g/n, Bluetooth 2.0 with EDR, 4-in-1 card reader
Battery: 6-cell Li-ion battery
Retail price: $429 (expected)
Design and Build Quality (4 out of 5)
The MSI Wind U160 has a standard design with a glossy black exterior. It has a silver cylindrical hinge which blends with the 6 cell battery. The build quality is very good and the frame is quite sturdy. The Wind U160 has dimensions of 265 x 165 x 25 mm and weighs around 2.4 pounds. The quality of the materials used to construct the body is high. However, there is a bit of flex in the display area. The RAM can be easily upgraded through the cover on the back.
Display and Speakers (4 out of 5)
The MSI Wind U160 comes with a 10.1 inch LED backlit glossy display which has a resolution of 1024 x 600 pixels, standard netbook resolution. It has nice brightness levels and offers good contrast. The colors are vibrant and the display has nice viewing angles. The glossy display has slightly reduced visibility in bright surroundings. It also has a 1.3 MP webcam.
The MSI Wind U160 comes with built in speakers which offer good sound quality with decent volume. The sound quality is good enough to watch a movie without using headphones.
Keyboard and Touchpad (3 out of 5)
The MSI Wind U160 has an excellent keyboard with a spacious layout and nice key spacing. The keys offer good feedback and protrude from the keyboard base. The typing speed is quite good, it can easily be mistaken for a laptop keyboard.
Below the keyboard lies the touchpad, which is quite decent compared to other touchpads. It has just the right amount of sensitivity to be easily usable. It doesn't support all multitouch gestures but there is no need for a mouse for basic usage.
Performance (3 out of 5)
The MSI Wind U160 is one of the best budget netbook options when it comes to performance. It comes with the new Intel Atom N450 Processor, clocked at 1.66 GHz, with 667 MHz FSB, 512 KB cache and 1 GB DDR2 RAM. It also has the Intel GMA 3150 integrated graphics onboard. Together, the combo can easily handle standard usage like web browsing, office documents, watching 720p HD video, music playback and basic games. It also has a 160 GB HDD at 5400 RPM. The netbook gets a bit warm even with standard usage but the system fan manages to handle temperatures well. It comes with MSI's ECO power management technology. You can switch between different power modes using just a button.
Ports, Connectivity and Battery (3 out of 5)
It comes with the standard range of expansion ports: 3 USB 2.0 ports, VGA out, 4 in 1 card reader, mic in, headphone jack and a RJ45 slot. It has basic connectivity options like Wi-Fi 802.11 /g/n and Bluetooth 2.0 with EDR built in.
The battery is one of the main highlights of the Wind U160. MSI claims that the battery can last for upto 15 hrs on a single charge. However, the actual battery life is only about 8.5 hrs with standard usage, which is still quite good.
Conclusion (4 out of 5)
The MSI Wind U160 is an option to consider if you want a netbook with a good hardware configuration and nice battery life. It is one of the best options available. Other good options could be the Asus EEE PC 1005PE or the Dell Inspiron Mini 10.