Notebook PC Review: HP EliteBook 8930p - Hardware and Features
First Impressions (5 out of 5)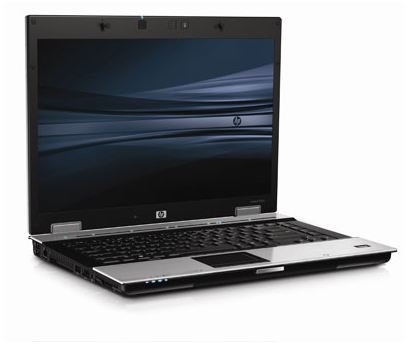 HP's new EliteBook 8530p Notebook PC is an impressive laptop computer with a lot of features under its tough exterior. I was thoroughly impressed by this computer after we bought a couple for our office at work. The design reminds me a little of a Panasonic Toughbook semi-rugged model, but not so expensive.
My first impression of this machine was that it's very sturdy. It comes housed in a metallic casing that is smooth and cool to the touch, and it looks really cool. I also liked how the screen latch really holds things in place and you have to press down the big button to release it. When you raise the monitor up, it doesn't bend or wobble quite as easily as some flimsy plastic notebook PC's do. The keyboard is somewhat recessed, so you have a nice place to rest your hands, and it includes the little nub mouse built into the keyboard, as well as the standard touchpad. From a design aspect, I think HP took the basic idea of the Panasonic Toughbook and went for a more modern, sleeker look.
Video and Screen (5 out of 5)
After starting up this PC, undoubtedly the first thing you'll notice is the screen. It's a 15.4 widescreen display, which is fairly standard on many notebook computers, but this one sports a native resolution of 1680 x 1050. To compare, my 22" Samsung desktop monitor also runs at 1680 x 1050. On that 15.4" screen, everything is ultra sharp, but also quite small, so keep that in mind. A big part of what makes the graphics so sweet on this PC is that the video is driven by ATI HD 3650 graphics with 256 megs of RAM, so you could easily play some newer games on this computer.
Hardware Options (5 out of 5)
Processing power is nothing to worry about on this machine, because it features an Intel Core 2 Duo running at 2.66 Ghz. You can upgrade to a faster processor (2.93 GHz) if you custom order the machine. That's still much faster than a lot of the bargain notebooks you will find in stores, and the inclusion of 2 gigs of DDR2 800Mhz RAM to go along with that sweet video card make this a very powerful machine. My 250 gigabyte hard drive is a pretty average size for a notebook PC, but there's always room for external storage. HP has available 5400 and 7200 RPM drives in several different sizes, as well as an 80 GB solid state drive. It also has a DVD/RW, which is standard equipment these days.
Software Performance (5 out of 5)
HP is bad about putting a lot of extra software on their machines, and they have this security suite of utilities that I always uninstall when I am configuring a new PC. Once I got all that old stuff off, I installed things like Office 2007, Adobe Acrobat Reader, Symantec Antivirus, Windows Defender, and so on. Afterward, the hard drive was very heavily fragmented so I defragged it.
Performance on this machine is impressive. Opening and closing Office 2007 applications just takes a few seconds. At my work, we install the same basic software package on most every PC, and I noticed things like Java and Acrobat Reader, which usually take a minute to load, went very quickly on this notebook. All the while I was loading it up and running the defragmenter, this computer was exceptionally quiet, and I didn't notice any large amount of heat coming from the top of the machine or through the keyboard.
Webcam (4 out of 5)
The model we have in our office also features a 2-megapixel webcam and keyboard light, which is a cool feature although we probably won't use it very much. At 640 x 480, the webcam video is quite clear on screen and I was impressed by the quality compared to other webcams. If you turn up the resolution more than that, I did notice some frame loss, but I was using HP's built-in software and there's a ton of other stuff out there for doing video chat and the like. The little flip out light is also a neat feature, but kind of useless considering how much light the display puts out.
Ports and Connectivity (5 out of 5)
As for ports and connectivity, this machine has most everything you could need. There's ethernet, wireless, and BlueTooth for networking however you may want to connect. It has a variety of ports from USB to eSATA for external drives, and also features an HDMI port for connecting to a HDTV. There's also a built-in card reader for easy transfer from cameras and such. The sides and back of this machine are full of connectors for various things.
Overall (5 out of 5)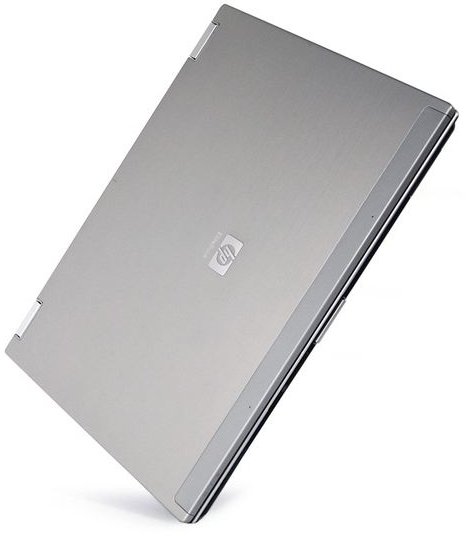 If you are in the market for a new notebook PC and want something with some serious computer power, you should check out the HP EliteBook 8530p. It's a little more expensive that a basic notebook computer, but that's because the features in this PC are anything but basic. Prices start at $1299 and can go over $2000, depending on how you custom configure the PC.
For more information, visit HP's EliteBook 8530p website.