Lenovo Ideapad S10-2 Review - Is This A Good Buy Or A Bust?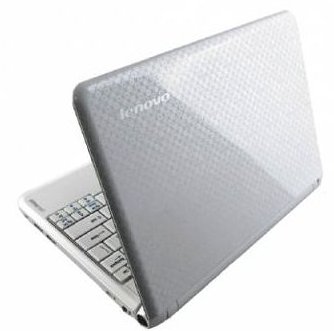 The Lenovo Ideapad S9 and S10 marked the foray of Lenovo in the netbook space. The new Ideapad S10-2 is their latest release, it is an upgrade to the Ideapad S10. It is more stylish, more compact, and offers better performance and battery life than the S10. It also sports the Lenovo Quick Start OS which offers super quick access to all the basic features and applications you may need. It is priced at $399 for the standard version which is quite affordable. In this review, I will take a look at the Lenovo Ideapad S10-2 and check out how it compares against the other netbooks in the same price range.
Lenovo Ideapad S10-2 Specifications:
Dimensions: 10.2 x 7.6 x 0.7 inches
Weight: 2.65 lbs
Processor: Intel Atom N270, 1.6 GHz
RAM: 1 GB DDR2 667 MHz RAM
Hard Drive: 160 GB SATA HDD, 5400 RPM
Display: 10.1 inch LCD Display, 1024 x 600 pixels
Chipset: Intel 945 GSE
Graphics: Intel GMA 950 with 128 MB VRAM
Operating System: Microsoft Windows XP with SP3
Connectivity: Wi-Fi 802.11 b/g
Ports: 3 USB 2.0, Ethernet, Headphone, Microphone, VGA, 4 in 1 card reader
Battery: 6 cell Battery
Design (3 out of 5)
The Lenovo Ideapad S10-2 is a sleek netbook and looks very cute dressed in all white. It is very slim and compact; it has dimensions of 10.2 x 7.6 x 0.7 inches and weighs just about 2.65 lbs. It slightly resembles the original MSI Wind and Samsung NC10 with its glossy white look. The build quality is pretty decent, but the plastic lid with a pattern imprint looks cheap.
Display and Speakers (4 out of 5)
The Ideapad S10-2 sports a 10.1 inch display with a native resolution of 1024 x 600 pixels just like most other netbooks. Some netbooks have the 1024 x 576 resolution these days, but I personally prefer 1024 x 600 for the extra screen real estate. It has a glossy display with nice display picture quality. The brightness and contrast levels are just right. It has wide viewing angles and can be be used as a portable movie watching device. The Ideapad S10-2 has average speakers which offer good sound quality but lack in volume. Headphones are a must if you plan to watch videos or listen to music in noisy surroundings.
Keyboard and Touchpad (4 out of 5)
The Lenovo Ideapad S10-2 sports a standard netbook keyboard; it is about 10-12% smaller than a normal laptop keyboard. The keys are nicely spaced out and have a nice feel. It is comfortable to use even for long hours and doesn't take much time to get used to. It is good, but doesn't match up to the Samsung N120 or the HP Mini 110.
The touchpad is placed just below the keyboard. The touchpad surface is very smooth and sensitive. It has two buttons below which offer good feedback and have a distinctive click. The touchpad also supports basic multitouch gestures.
Performance (4 out of 5)
The Ideapad S10-2 has the regular mix of hardware - Intel Atom N270, 1 GB DDR2 RAM, 160 GB Hard Drive, Intel GMA 950 integrated graphics, Intel 945 GSE chipset etc. The performance is very much similar to other netbooks in this range. It comes bundled with Windows XP Home. One nice feature is the Quick Start OS which is basically Splashtop Linux customized by Lenovo. It is an instant on OS which includes all the basic stuff like a web browser, media player, image viewer and a Skype application. It is fast and snappy and can boot in just about 10 seconds.
Other Features (3 out of 5)
The Lenovo Ideapad S10-2 comes the standard set of features - Wi-Fi 802.11 b/g, 3 USB ports, Ethernet, headphone jacks, microphone, a VGA port and a 4 in 1 card reader. It has a 6 cell battery which lasts for about 6 hours with standard usage. It lags far behind the Samsung N120 in terms of battery life. In conclusion, it is a decent netbook, but not as good an option as the Samsung N120 or the HP Mini 110 I reviewed earlier. I would rather give it a miss.