Review of HP Mini 110 - New Netbook Reviews
HP Mini 110 Review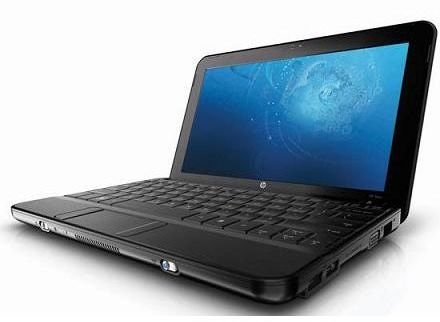 The HP Mini 110 can be considered an upgrade to the HP Mini 1000; it is the latest release by HP in the netbook category. The HP Mini 1000 was a nice netbook with few things to complain about, HP has tried to resolve all of those with the HP Mini 110. It is priced near the $300 mark, which makes it a viable option for those looking to purchase a portable netbook which can run all the basic stuff. It sports the same excellent keyboard as the HP Mini 1000 and also has better speakers. In this review, we shall check out the HP Mini 110 and see how it performs compared to other netbooks in this range.
HP Mini 110 Specifications:
Dimensions: 10.3 x 6.8 x 1.3 inches
Weight: 2.6 pounds
Processor: Intel Atom N270, 1.6 GHz
RAM: 1 GB DDR2 667 MHz RAM
Hard Drive: 160 GB SATA HDD, 5400 RPM
Display: 10.1 inch LCD Display, 1024 x 576 pixels
Chipset: Intel 945 GSE
Graphics: Intel GMA 950 with 128 MB VRAM
Operating System: Microsoft Windows XP with SP3
Connectivity: Wi-Fi 802.11 b/g, Bluetooth 2.0 with EDR
Ports: 3 USB 2.0, Ethernet, Headphone, Microphone, VGA, 5 in 1 card reader
Battery: 3 cell Battery
Design (3 out of 5)
The HP Mini 110 is not as Sleek as the Mini 1000, but is much better than some of the netbooks flooding the marketplace. With dimensions of 10.3 x 6.8 x 1.3 inches and a weight of 2.6 pounds, it is both thicker and heavier than its predecessor. It is available in 3 colors - black, white and pink with a trendy swirl imprint. The overall look of the Mini 110 is very stylish, it has a business notebook like feel.
Display and Speakers (4 out of 5)
The HP Mini 110 has a standard 10.1 inch display with a native resolution of 1024 x 576 pixels. The display quality is pretty good with nice brightness and contrast. Being an antiglare display, you can see it clearly even under bright lighting conditions and outdoors. It is perfect for watching movies and videos while on the move.
The Mini 110 also sports a set of tiny speakers which do an impressive job in terms of pumping out clear sound. The volume levels are pretty high and easily audible in a small room. The sound quality is also quite good; you can use the speakers for casual music listening.
Keyboard and Touchpad (3 out of 5)
The HP Mini 110 has a nice keyboard, which is just slightly smaller than a standard sized keyboard. The keyboard is very comfortable to use and the keys have a nice feel and offer decent feedback. It is one of the best netbook keyboards, but not as good as the Samsung N120's keyboard. Below the keyboard lies the touchpad which is a bit shorter than normal. The mouse buttons are placed next to the touchpad instead of below it and feel a bit awkward at first.
Performance (3 out of 5)
There isn't much difference when it comes to performance in most of the netbooks released in the last few months. Almost all of them sport the same basic hardware configuration - Intel Atom N270 at 1.6 GHz, 1 GB DDR2 RAM and a 160 GB SATA HDD. It has an Intel 945 GSE chipset while the graphics are handled by the Intel GMA 950 onboard graphics with 128 MB VRAM. Bundled with Windows XP like all other netbooks, it is enough for basic tasks like viewing and editing office documents, video chat, surfing the web, watching movies etc.
Other Features (4 out of 5)
The HP Mini 110 comes with a standard set of expansion ports - 3 USB 2.0, Ethernet, Headphone, Microphone, VGA and a 5 in 1 card reader. It is powered by a standard 3 cell battery which provides about 3 hours of battery life with standard usage. You can pump up that figure a little by switching off your Wi-Fi when not in use, lowering volume, lowering display brightness etc. You can also buy a 6 cell battery upgrade for an extra $40.
The HP Mini 110 is a very nice option for those on the lookout for a budget netbook. With the 6 cell battery upgrade, it is one of the best options you have.