Best Deals in Desktop PCs
Finding The Best Deal
To find the best deal on a desktop PC, you need to first know what you want and what you need. As you're almost always going to want more than you need, make a list. Decide what's necessary, how much you can afford, and where you can sacrifice a little.
All the numbers and specifications and technobabble can be overwhelming, so here are a few key things to focus on:
Memory (RAM) - In general, this is the number one factor slowing down PC computers. The more RAM you have, the more quickly your PC can access and retrieve data. This means faster boot and load times and less hangups when working with digital media like photos and music. Do NOT settle for less than 1GB!
Hard Drive capacity (Gigabytes) - Most desktops come standard with more space than you need, but be wary. That huge MP3 library takes up a lot of space. Most "economy" line desktops seem to come standard with 80GB hard drives, which is rarely enough for a family or digital media fanatic. Unless you never install any games and don't use your PC for music or video, look for something in the 250 Gigabyte range to ensure that you have enough storage.
Video Card - This is the most debated, most quickly outdated, and often the most expensive part of your PC. If you want to watch TV through your PC, make sure you get a card with a TV tuner (a cable jack attached to the card). If you're buying a PC to play games, chances are you'll be spending a little bit more or buying an aftermarket video card. When looking at the video card, note the refresh rate (Hz) and resolution (i.e. 1024 x 760). Higher numbers are generally better.
Processor Speed (MHz) - Not as important as one might think. The difference between a 2.13 GHz chip and a 2.6 GHz chip is nearly imperceptible to the average user. Also, the difference between Intel and AMD is minimal, unless you are a hardcore user.
Peripherals - Cheap and easy to upgrade, don't let peripherals cloud your vision about the important stuff. The only thing you need to worry about is your monitor. Do you want widescreen or 16:9? How big do you want to go? Often this can drastically effect the price of your new desktop PC. Just make sure there's a monitor included!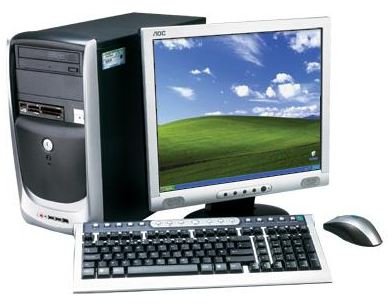 Newegg.com (5 out of 5)
Whether you're new to computers or a veteran geek, Newegg.com is bound to have something you need and a hundred things you want. Based in California, shipping to the West coast is generally faster, but with free shipping on a very wide selection of products, more often than not, it's worth it. Customer service is U.S. based, friendly, and helpful, and the RMA process, always an obnoxious task, actually is fairly painless.
This is the place to shop online for deals on computers. Nine times out of ten they have the lowest price and ten times out of ten they offer the best reputation and reliability, which is an important factor in dealing with online vendors. If you sign up for the mailing list, you'll get periodic emails with promotion codes for even deeper discounts on what's usually really great stuff. The variety is great and you can even buy a barebones kit or whatever you need to build your own PC from the ground up. Also, the search function is intuitive and helpful. This writer has spent many an hour wandering the fully stocked virtual aisles.
At the time this article was written, Newegg.com was offering 30 different desktop PCs for $400 or less, varying from business machines to casual home computer and even a lower end gaming rig. As their motto states, "Once you know, you Newegg."
Tiger Direct (4 out of 5)
Second best to Newegg is Tiger Direct. If you're lucky enough to live in Raleigh, NC or near one of their scant few other locations, you can walk on into this factory direct retailer's huge showroom. Otherwise, you'll have to use the website. Tiger Direct has a wide selection and competitive prices, but sometimes it can be difficult to find just the right item in stock. They do offer free shipping on some items, and most purchases are processed at the warehouse nearest you, so 3-5 business days is standard to receive packages. They tend to have good deals on open-box and refurbished products, but make sure you check that the warranty is still valid before buying.
Tiger Direct's website feels just like reading one of their flyers, with sales and deals and prices leaping out at you from all over. When you shop at Tiger Direct, you know you're dealing with a wholesaler, but they do maintain satisfactory customer service via both telephone and email, even if it is outsourced.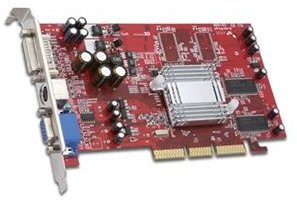 Wal-Mart, Target, Best Buy, Etc. (2 out of 5)
While big chain stores like Wal-Mart and Target can sometimes offer what seems like a very low initial prices on a pre-built PC, there is a big tradeoff in customer service, reliability, and often functionality. Some brands that you might find at Wal-Mart, for example, are nothing but a congolmeration of salvaged and refurbished parts put back together under a new name. Packard Bell, for example, is a company that offered economy PCs manufactured on that principle. These computers tend to be preloaded with a massive amount of extra software and for some reason are often designed in such a way as to make upgrade or expansion very difficult. A store like Best Buy or Office Max offers better security and quality, but you can almost guarantee to pay a premium.