Dell Latitude E4200 Review - Overview, Features, Price, and More
Dell Latitude E4200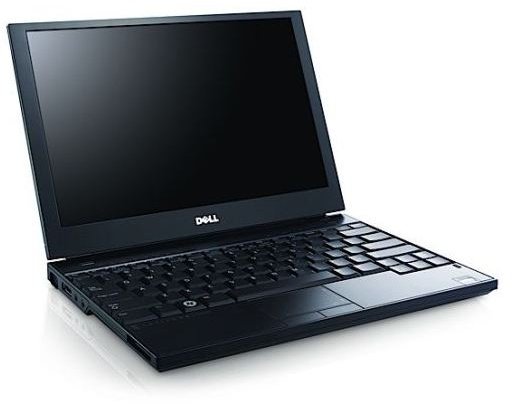 The Dell Latitude E4200 is not your standard $300 stripped-down netbook computer. It packs a lot of features inside its very small case, but comes across as being somewhat flimsy and I think it's overpriced. At a base starting price of $1645, it'll make you think twice about going small. Depending on how you configure this thing, you can run the price up to more than $2,000.
Features (4 out of 5)
I was very pleased that Dell makes this PC standard with 2 gigabytes of RAM, and you can bump it up to 3 GB for an extra $40. That much memory, combined with the 1.2 or 1.4 Ghz Intel Duo Core 2 processor makes for a pretty solid little PC for doing most anything from getting on the Internet to creating documents. This would be the perfect PC for a college student who wants to take notes in class or any business traveler needing a simple machine to load photos from a camera or do any other work you could do on a 'regular size' notebook PC.
For networking options, this PC has an Ethernet port on the side and comes standard with wireless capabilities, or for an extra $30 you can add Bluetooth connectivity. This highly portable computer is really made to operate in wireless networks, but there will be times you may need to connect it to a hard line, especially during the initial configuration while you load up all your software.
The keyboard on this machine is surprisingly large and easy to use. It packs in a regular size notebook keyboard onto this little PC, and I never felt like I had to jumble my fingers together to type. The keys were rather noisy as I typed, but that isn't such a big deal. The touchpad was very responsive and easy to use.
Storage Options (4 out of 5)
This computer is so small that it looks more like a portable DVD player than a computer. Unfortunately, it does not include a built-in DVD or CD drive of any kind, but it does include an external one if you wish to transfer files to and from discs or watch movies. The external drive connects via an eSATA plug on the side of the machine, but having it connected doesn't make this machine very lap-worthy.
One interesting fact about the internal storage on this PC is that it features a solid state drive, as opposed to a mechanical hard drive. As of this writing, the base package comes with a 64 gigabyte internal drive, or for $119 you can double it to 128 gigabytes. If more space is needed, you could always buy an external hard drive or a handful of flash drives, but of course that all costs extra. This PC also features an SD card slot on the side, which is what most digital cameras and a lot of cell phones use, so this will help to make it easier to transfer data.
Major Complaints (2 out of 5)
The 12.1 inch screen on this computer isn't all that impressive. It is pretty sharp and clear, but I noticed it had a blue tone to it that I could not adjust away. The text is all quite tiny, so if you have eye problems this little machine will surely give you a headache. Also, the screen seems very flimsy when I fold it down and you can see the LCD flutter if it bends too much. On top of that, there is no latch to hold the screen in place when you close the lid, and I foresee that causing all kinds of problems.
This PC is not quiet, despite having the solid state hard drive. Because it is so small and has so many features, it also builds up a lot of heat inside the tiny case. While I was on this PC, the fans inside were running full blast and porting warm air out the left side of the computer. I wouldn't exactly call it noisy, but you can sure hear it, and even while the machine sits idle the fans never slow down. In a quiet classroom or office environment, it would seem even louder.
My last major complaint about this PC is that it only has one USB port. That means you'll need a USB hub if you plan to connect more than one device at a time. I know space limitations prevented the developers from adding an extra one, but they could have found a way just for customer convenience.
Overall (3 out of 5)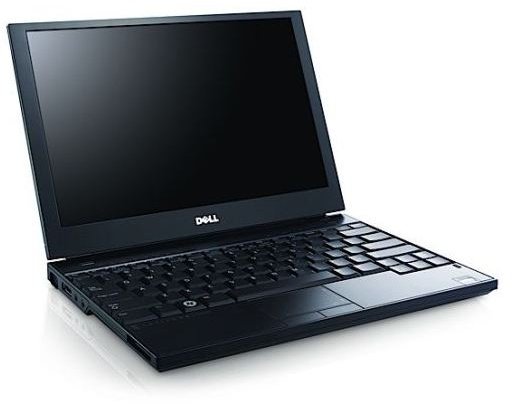 I think Dell made the Latitude E4200 to complete with Apple's line of smaller Macbook computers, but somehow Dell managed to make a computer that costs more and has fewer features than the Apple. Kind of silly, don't you think? Overall, I was not very impressed with this computer. For the price and the features, it just doesn't seem worth the money. On the plus side, Dell does make it with a standard 3-year warranty, so at least you'll have that insurance if this machine has any problems.
Pros:
Solid state drives are going to be the next big thing.
Lots of networking options.
Very lightweight and portable.
Cons:
Way overpriced.
Flimsy screen with no latch.
Somewhat noisy.
For more information, visit the Latitude E4200 page on Dell.com.